A Victim's Guide to Medical Malpractice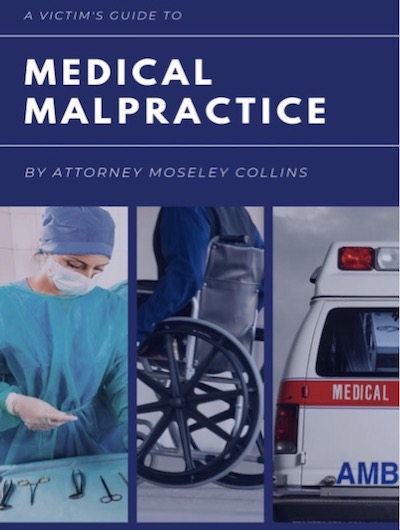 Introduction: What Will You Learn in This Book?
Medical malpractice is a complex field of civil law. Unfortunately, the average person isn't able to navigate through a medical malpractice claim without the help of an attorney. In fact, many people with potential medical malpractice claims never ask for help from an experi-enced medical malpractice attorney. As a result, they never get justice.
The goal of this book is to educate you about medical malpractice. Armed with this edu-cation, we hope you will be able to hold medical professionals to the standards they swore to meet – the level of care that we expect from them. Our hope is that you can use this knowledge to fight for justice if you are seriously injured by the negligence of a doctor, nurse, or a hospital.
Here is a word of caution. In writing this book, we hope to give you a better understand-ing of medical malpractice. This book does not offer specific legal advice concerning any spe-cific claim. It does not create an attorney-client relationship between you and my office. To create an attorney-client relationship with my office, we would have to speak with you per-sonally, and each of us must sign an Attorney-Client Agreement in which we agree in writing to represent you.
If you have a malpractice claim, you should personally consult with an experienced med-ical malpractice attorney of your choice AT ONCE regarding the specific facts of your claim. If you delay, you could lose all of your legal rights to pursue your claim.
Attorney Moseley Collins
Attorney John Kinney
Attorney Mike Sharp
Moseley Collins Law
Nationwide: (800) 426-5546
California: (916) 444-4444
Washington: (800) 426-5546
---