About Moseley Collins
A Lawyer Who Serves, Cares, and Wins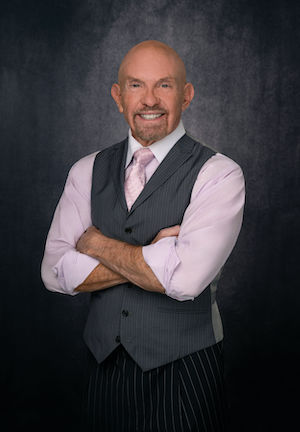 Moseley Collins has been happily married for over 20 years and now has 6 children, 15 grandchildren, and 3 great-grandchildren! Family values are very important to him and those values are clear in the way he treats his team and his clients.
"Behold, children are a heritage from the Lord, the fruit of the womb a reward. Like arrows in the hand of a warrior are the children of one's youth. Blessed is the man who fills his quiver with them!" Psalm 127:3-5
Moseley greatly enjoys learning. With a B.A. degree in History as well as a post-B.A. degree in Psychology from the University of Florida, he also went on to graduate from a four-year Bible College and then attended law school, from which he graduated in 1979. Upon passing the California bar exam on the first try, he was sworn in as a lawyer in 1980. Though college was long ago, Moseley continues to learn eagerly as laws change and new tools are available. You'll never find him resting on his laurels!
A Personal Injury Attorney Representing Seriously Injured Clients
Moseley has been a personal injury attorney for over 40 years, representing catastrophically injured people in auto accidents as well as medical malpractice claims. While in private practice, Moseley also volunteered his time in the District Attorney's Office and the Public Defender's Office. In addition to those enriching experiences, he was the founding president of MADD (Mothers Against Drunk Driving) in Santa Clara County and continues to support MADD financially. In addition to the organizations Moseley supports with his time and money, Moseley serves locally as a settlement judge pro tem in the county of El Dorado.
An Attorney with Purpose
After 40 years in business, you might have seen his advertisements on TV offering free Bibles. Moseley is not only passionate about fighting for his clients, but he's also very passionate about spreading the Gospel of Christ. He has been a Christian since 1972, and proudly calls himself a Christian lawyer. He feels obligated to be bold for Christ in a way that we don't see many other attorneys do. That is what led Moseley to start Christian Attorneys of America — an organization formed to encourage other Christian attorneys to be bold, glorify God, and serve their clients and communities well.
When not at the office or in court you can find Moseley preaching at local churches, teaching the Bible on the radio, and sponsoring Christian organizations and events. His generosity is truly inspiring, which is why you'll see the staff of Moseley Collins Law excitedly attend these events — packing meals for Feed My Starving Children, handing out freebies at The Fish Family Fest, and joining the auctions at the Sierra Pregnancy and Health Gala.
While teaching the Bible and supporting the community are two of Moseley's callings, he truly loves practicing law. It allows him to be there for others who are hurting and need help. While he can't change what happened and can't take away the pain, Moseley strives to offer a new hope — a better life — for his client's family.
Call or Send Us a Message Now!
If you, or a loved one, have been injured — call us for a free consultation! We want to hear you out, we want to help you and we want to get justice.
---
Meet Our Team
Phone: (916) 444-4444
Toll Free: (800) 426-5546
Fax: (916) 444-0001

Phone: (916) 444-4444
Toll Free: (800) 426-5546
Fax: (916) 444-0001