Yuba City Car Accident Lawyer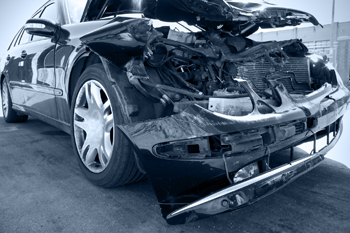 Every day, people are injured or killed in vehicle accidents on the freeways, highways and roads in Yuba City and throughout Northern California. These accidents can take a significant physical, emotional and financial toll on the victims and their loved ones. Our law firm represents clients in a wide variety of personal injury cases involving automobile accidents and collisions. Following an accident, it is important to immediately consult with an experienced lawyer to ensure that your rights are protected. Crucial evidence could be lost and witnesses' memories fade if we do not complete a prompt and thorough investigation.
We understand that your primary concern following an accident is getting the medical care you need and protecting your family from financial difficulties. We will calculate the full cost of your accident, from medical bills and lost wages to vehicle damage and pain and suffering to ensure that you receive a settlement that meets your current and future needs. We will handle all aspects of your insurance claim, from negotiating with the insurance company to taking your case to trial if necessary to guard your rights.
If you have been in an auto accident in Yuba City, CA or on Highway 20, Highway 70 or any other major thoroughfare in Northern California, Moseley Collins is here to help you get the compensation you need. Our firm was founded over 40 years ago by Moseley Collins and we have the knowledge and resources to go up against the insurance companies and get you a fair settlement.
Have You or a Loved One Been Injured in an Auto Accident in Yuba City, CA? Call (800) 426-5546 to Speak With a Car Accident Attorney Now
---
Auto Accident NewsThree Killed in Fiery Head-On Yuba City Crash; Driver Arrested on DUI Charge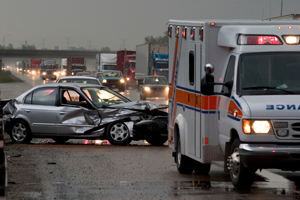 A fiery head-on collision in Yuba City Saturday afternoon left three people dead and the driver of one of the vehicles under arrest facing manslaughter and driving under the influence charges, the California Highway Patrol said.
The crash occurred at 3:48 p.m. on State Route 113 near Schlagle Road when a 2007 Ford F250 pickup truck driven by Michael Allan Jones, 38, veered off to the right side of the road, then overcorrected and ran into oncoming traffic, the CHP said.
The truck collided head-on with a 1991 Honda Accord with three people inside, and the Honda flipped over and caught fire, the CHP said.
All three people in the Honda, whose names had not been released late Saturday, were killed, the CHP said.
Superior Court Info
Yuba County Courthouse
215 Fifth Street, Suite 200
Marysville, CA 95901(530) 749-7600
Office Hours:
8:30 AM - 4:30 PM
Monday - Friday
Civil: (530) 749-7600 Ext. 6
Collections: (530) 749-7670
Criminal: (530) 749-7600 Ext. 4
Family Law: (530) 749-7600 Ext. 5
Fiscal Services: (530) 749-7600 Ext. 8, Ext. 6
Grand Jury: (530) 749-7341 - (530) 749-7304
Human Resources: (530) 749-7600 Ext. 8, Ext. 5
Information Technology: (530) 749-7303
Jury Services: (530) 749-7601
Juvenile: (530) 749-7600 Ext. 8, Ext. 1
Probate/Guardianships: (530) 749-7600 Ext. 5
Small Claims: (530) 749-7600 Ext. 3, Ext. 1
Traffic: (530) 749-7600 Ext. 3
Unlawful Detainers: (530) 749-7600 Ext. 3
City Resource LinksFatal Accident Stats
Fatal car crashes & road traffic accidents in Yuba City. California
Year: 2013
Fatal accident count: 3
Vehicles involved in fatal accidents: 8
Fatal accidents involving drunken persons: N/A
Fatalities: 3
Persons involved in fatal accidents: 11
Pedestrians involved in fatal accidents: 2
---
Seriously injured
Don't get mad - Get legal
((800) 426-5546)