Timothy Elliott, 42, Crashed Into 5 Cyclists in Hopeland, CA and Has Been Arrested for DUI January 31, 2015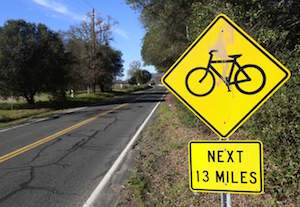 HOPELAND- The driver of a vehicle that caused serious injuries to one or more of the bicycle riders on Friday after crashing into five cyclists and was detained on suspicion of driving under the influence.The driver Timothy Elliott, 42, of Ukiah, was detained on a felony warrant.According to the CHP report, Ray left a bend in the trail and hit at the back of Banks' bike. CHP Sgt. Lanika Lee said Ray was going at about 40 miles an hour.Banks hit on the windshield and was thrown to the road's shoulder. Ray continued driving, plowing through other cyclists.
As Stern was hit by the vehicle, one became stuck and was trapped underneath the automobile and eventually escaped. Lee said it was not clear that Stern was pulled underneath the vehicle.One stated that Ray's car went from the minute Stern was struck till the point when she ended up trapped beneath the vehicle.Stern was freed by Hopland fire fighters from underneath the vehicle and was flown to Santa Rosa Memorial Hospital. The other casualties were taken by ambulance with minor to moderate injuries to Ukiah Valley Medical Center.
Saturday, stern was in serious condition, said a Santa Rosa Memorial Hospital spokeswoman Katy Hillenmeyer. Another four passengers were all in stable condition and some had been released in the Ukiah hospital.CHP officials said the investigation is continuing and they were attempting to piece together details regarding the crash from interviews using the cyclists.