Sonora Car Accident Lawyer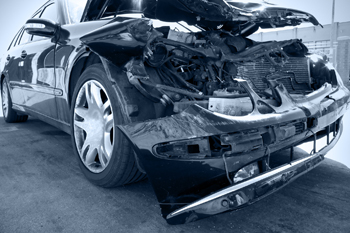 Every day, people are injured or killed in vehicle accidents on the freeways, highways and roads in Sonora and throughout Northern California. These accidents can take a significant physical, emotional and financial toll on the victims and their loved ones. Our law firm represents clients in a wide variety of personal injury cases involving automobile accidents and collisions. Following an accident, it is important to immediately consult with an experienced lawyer to ensure that your rights are protected. Crucial evidence could be lost and witnesses' memories fade if we do not complete a prompt and thorough investigation.
We understand that your primary concern following an accident is getting the medical care you need and protecting your family from financial difficulties. We will calculate the full cost of your accident, from medical bills and lost wages to vehicle damage and pain and suffering to ensure that you receive a settlement that meets your current and future needs. We will handle all aspects of your insurance claim, from negotiating with the insurance company to taking your case to trial if necessary to guard your rights.
If you have been in an auto accident in Sonora, CA or any other major thoroughfare in Northern California, Moseley Collins is here to help you get the compensation you need. Our firm was founded over 40 years ago by Moseley Collins and we have the knowledge and resources to go up against the insurance companies and get you a fair settlement.
Have You or a Loved One Been Injured in an Auto Accident in Sonora, CA? Call (800) 426-5546 to Speak With a Car Accident Attorney Now
---
Auto Accident NewsSonora Man Killed in Crash

An 86-year-old Sonora man walked away from a wreck, but unexpectedly died while waiting for his car to be towed.
The crash happened just after noon on Thursday on Highway 108 near Wheeler Road west of Long Barn. A Tucson, Arizona resident was driving a 2012 Ford F-150 pickup westbound on the highway when he pulled over to the right shoulder and began to make a U-turn as the Sonora man came up from behind, driving a 2005 Chevrolet Silverado truck.
The pickups then collided, sending the Silverado off the roadway, where it smashed into several trees. The passenger of the Silverado, also from Sonora, was taken by ambulance to a local hospital with minor injuries. It was while the Silverado driver was seated in the tow truck that the operator noticed him slumped over in the cab. Despite CPR attempts by a CHP officer, an off-duty firefighter and the tow truck operator, the man was pronounced dead at the scene by responding medical personnel.
Superior Court Info
Superior Court Info
Administration
Court Executive Office
Jeanine Tucker, Court Executive Officer and Jury Commissioner
41 W. Yaney Avenue (third floor)
Sonora, CA 95370
Fiscal Services
Court Financial Office
Shelley Walker, Manager
41 W. Yaney Avenue (third floor)
Sonora, CA 95370
Human Resources
Pamela Taylor, Human Resources Manager
41 W. Yaney Avenue (Mezzanine floor)
Sonora, CA 95370
Phone: (209) 533-6914
Fax: (209) 533-6607
Jury Services
60 N. Washington Street
Sonora, CA 95370
Civil Division
Jennifer Russ, Manager
41 W. Yaney Avenue (second floor)
Sonora, CA 95370
Criminal / Traffic Division
Tami Kearney, Manager
60 N. Washington Street
Sonora, CA 95370
Family Mediation Services
41 W. Yaney Avenue (second floor)
Sonora, CA 95370
Family Law Facilitator / Self-Help Center
41 W. Yaney Avenue (first floor)
Sonora, CA 95370
Court Support Services
Jennifer Russ, Manager41 W. Yaney Avenue (second floor)
Sonora, CA 95370
Fatal Accident Stats
Fatal car crashes & road traffic accidents in Sonora. California
Year: 2011
Fatal accident count: 1
Vehicles involved in fatal accidents: 1
Fatal accidents involving drunken persons: N/A
Fatalities: 1
Persons involved in fatal accidents: 1
Pedestrians involved in fatal accidents: 1
City Resource Links
---
Seriously injured
Don't get mad - Get legal
((800) 426-5546)