Seattle Wrongful Death Lawyer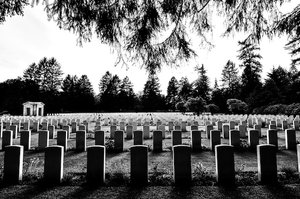 Losing a loved one is difficult enough without having to deal with legal matters on top of your grief.
At Moseley Collins Law, our Seattle wrongful death lawyers understand this and make it our mission to handle your case with compassion while pursuing maximum compensation.
With over 40 years of experience winning record verdicts and settlements for families, we have the skill and dedication to get you the justice you deserve.
Overview of Wrongful Death Claims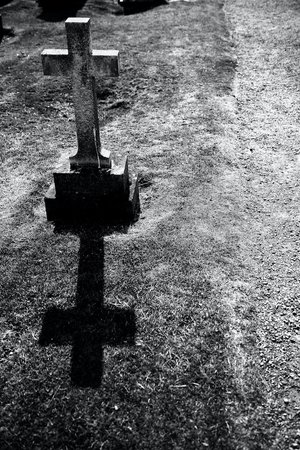 When someone dies due to another party's negligence or misconduct, the surviving family members may be able to file a wrongful death lawsuit. This area of civil law allows certain relatives to sue for compensation for their own losses resulting from the death.
To have a valid claim, the death must have been caused by the wrongful actions or negligence of an individual, company, or other entity. Causes of wrongful death include:
Medical malpractice
Car or truck accidents
Defective products
Workplace injuries
Nursing home abuse or neglect
Premises liability
Criminal violence
Dangerous drugs
Toxic exposure
The types of damages that may be recovered in a wrongful death case include:
Funeral and burial expenses
Loss of financial support
Loss of inheritance
Loss of services, companionship, and protection
Non-economic damages such as pain and suffering
By building a strong wrongful death case with our attorneys, families can hold negligent parties fully accountable. This helps prevent similar tragedies in the future while also easing the financial and emotional burden on those left behind.
Why Hire Us for Your Seattle Wrongful Death Case?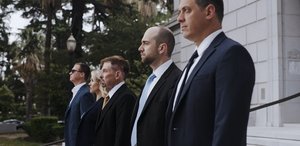 Losing someone you love is hard enough without having to worry about complex legal issues and high attorney costs. At Moseley Collins Law, we aim to provide compassionate and aggressive representation so you can focus on healing.
Here are some key reasons families choose us to handle wrongful death cases:
We Offer Free Consultations and Never Charge Fees Upfront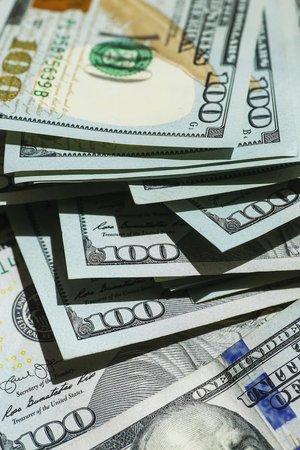 At Moseley Collins Law, we offer free case evaluations to learn about your unique situation.
We also represent clients on a contingency fee basis. You pay nothing upfront, and we only collect our fee if we obtain compensation for you through a settlement or court award.
Our Lawyers Handle Everything From Start to Finish
From collecting police reports to finding expert witnesses, our attorneys personally handle all aspects of investigating and building your wrongful death case. We have an in-house team of investigators and nurses as well as connections with medical experts.
Our comprehensive approach strengthens your position to receive fair wrongful death compensation.
We Care About Our Clients
Dealing with grief while pursuing legal action is extremely difficult. Our entire staff strives to treat you with the compassion and support you need during this trying time. We know that no amount of money can replace your loved one, but making sure you receive full and fair compensation can prevent further hardship down the road.
No one wants to relive a loved ones' wrongful death. You can trust us to handle your case like family.
We Won't Back Down From Tough Opponents
Large companies and insurance firms often pull out all the stops to avoid paying out on wrongful death claims. Our wrongful death attorneys have the experience and determination needed to counter their aggressive tactics.
We have succeeded with cases other firms labeled as unwinnable. You can trust us not to back down from any fight necessary to get you full justice.
We Personally Handle Every Aspect of Your Case
From start to finish, our wrongful death lawyers are hands-on with every case. We do not pass your case down the chain to junior associates. Our partners directly guide the case investigation, coordinate with experts, craft the legal arguments, and represent you passionately in settlement talks or at trial.
At Moseley Collins Law, you get our full attention.
Frequently Asked Questions About Wrongful Death Cases in Seattle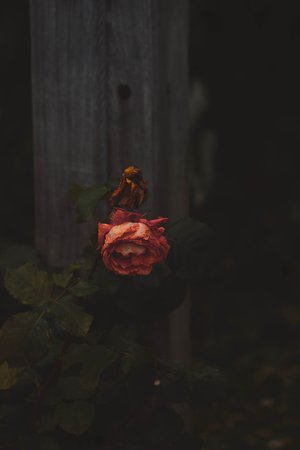 Losing a close family member suddenly in an accident or due to negligence leaves most people confused about the legal process. Here we answer some common questions we receive about pursuing wrongful death claims in Washington.
Who Can File a Wrongful Death Lawsuit?
Under Washington law, certain surviving family members have legal standing to bring a wrongful death case. Generally, spouses, state-registered domestic partners, and children of the deceased would be eligible. If there is no spouse, partner, or children, parents and siblings may also be able to file suit.
What Types of Damages Are Available?
In Washington, there are generally two categories of damages available to the deceased's loved ones: economic and non-economic.
Economic damages compensate for tangible financial losses, such as loss of income and insurance benefits, medical costs, and funeral expenses.
Non-economic damages provide compensation for less quantifiable losses, such as loss of companionship and protection as well as emotional suffering.
How is the Value of the Deceased Person's Life Calculated?
There are actuarial formulas and various factors the court will consider to determine the economic value of the deceased person to family members. This will take into account the individual's earning capacity, age, health, and other personal details.
The intangible losses are more difficult to quantify, but our attorneys work with experts to establish evidence for the full value of the life lost.
Who Can Be Held Liable for a Wrongful Death?
The negligent or wrongful actions of any person, company, or entity could create liability in a wrongful death case. Defendants may include:
Drivers who caused fatal accidents
Medical professionals whose negligence led to death
Manufacturers of defective products
Property owners who failed to correct hazards
Nursing homes or staff responsible for neglect or abuse
What if the Person Who Caused My Loved One's Death Also Died?
If the at-fault party dies before or at the same time as your loved one, you can generally file a claim against that person's estate and insurance company. Victims should never have to go uncompensated due to the death of the negligent party.
Our experienced wrongful death attorneys can fully investigate the circumstances and identify all viable defendants and legal avenues. We have succeeded with many cases other firms rejected as hopeless.
How Much Does it Cost to Hire a Wrongful Death Attorney?
At Moseley Collins Law, hiring us costs nothing upfront. We take all wrongful death cases on a contingency fee basis, meaning we only earn legal fees out of any settlement or court award we obtain for you. If we collect nothing, you pay nothing. We also front all lawsuit costs and only get reimbursed for these expenses if your case succeeds. For a free consultation with no obligations, contact us today.
How Are Wrongful Death Settlements and Awards Divided Among Family Members?
In Washington, there are no fixed rules for the distribution of a wrongful death settlement among the survivors. Our attorneys will negotiate for you to help ensure you are fairly compensated.
Do I Have to Go to Court for My Wrongful Death Case?
Many wrongful death lawsuits settle out of court, avoiding trial. However, our attorneys are fully prepared to take your case to trial if that is necessary to obtain a just outcome. We carefully weigh your options along the way and advise on the best course. Our substantial experience and resources often prompt reasonable settlements without a trial.
Will a Criminal Case Impact My Wrongful Death Claim?
Sometimes the conduct that caused your loved one's death may also face criminal charges. However, the outcome of that criminal matter typically does not control or preclude your wrongful death civil case. They are separate legal processes. Our attorneys help coordinate with law enforcement and prosecutors while fully building the civil case.
What Makes Your Law Firm Best Equipped to Handle My Case?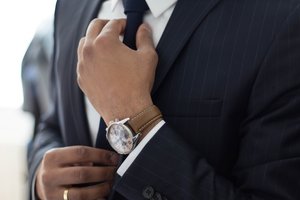 With over 40 years focused on personal injury and wrongful death cases, our attorneys have specialized experience many firms lack. We have the proven process and strategic insight to secure maximum compensation efficiently. We also have extensive connections with medical experts nationwide to consult with for review and testimony.
How Can I Trust Your Law Firm With This Sensitive and Important Case?
We understand no amount of money can make up for the tragic loss of a loved one. At Moseley Collins Law, we approach each wrongful death case with the utmost compassion. Before the legalities, you need moral support and a caring team by your side. We strive to be both passionate advocates and trusted advisors so you feel fully supported. Check out our outstanding client reviews.
Steps in a Wrongful Death Lawsuit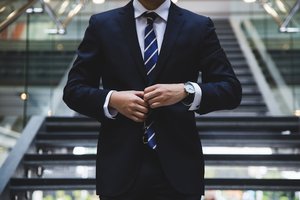 If you lost a loved one due to another party's negligence, our dedicated wrongful death attorneys can guide you through the following key steps in the legal process:
Initial Consultation
The first step after experiencing loss is to meet with an intake specialist for a free consultation. This gives you the opportunity to share what happened and for us to assess potential valid legal claims. Bring as much documentation as you have.
Case Investigation
Once we establish your eligibility to pursue compensation, our attorneys get to work investigating what occurred. We thoroughly gather evidence, identify liable parties, consult medical and subject matter experts, take depositions, build testimonies, recreate conditions, and establish all damages.
Pre-Lawsuit Demand Letter
Before formally filing a lawsuit, we typically send a detailed demand letter to the defendants laying out the facts of the case and damages suffered. This starts the negotiation process so a fair settlement may be reached without going to court.
Wrongful Death Lawsuit Filing
If the case is not resolved through demand letters, our attorneys file a comprehensive lawsuit complaint on your behalf outlining our legal arguments and relief sought. This initiates the litigation process with fact discovery and depositions.
Settlement Negotiation
Even after filing, many wrongful death cases settle out of court once the defense sees the compelling evidence and damages we have compiled. We will negotiate aggressively through every stage to obtain full compensation while avoiding drawn-out litigation.
Wrongful Death Trial
If a fair settlement offer is not received, we are fully prepared to take your case to court. Our trial lawyers will create a persuasive legal argument before a judge or jury to maximize the compensation you are owed. We are not afraid to fight for your rights all the way through trial and appeal if required. You will have our full commitment and resources behind you.
Why Choose Us?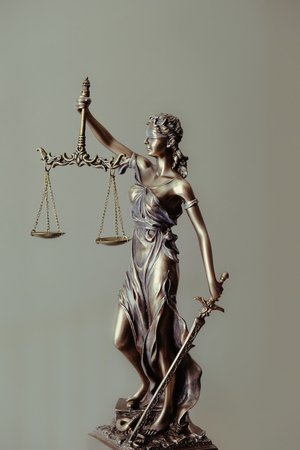 If you have lost a loved one due to another party's negligence or wrongdoing, our dedicated wrongful death attorneys are here to help. With over four decades of experience, record-setting verdicts and settlements, and a compassionate approach to each client, Moseley Collins Law has the skill and dedication to get you the maximum compensation and closure you deserve. Key reasons grieving families in Seattle choose us to handle their wrongful death cases include:
We take cases on contingency. Our firm only earns fees if we obtain a settlement or judgment for you. We also front all lawsuit costs. So you pay nothing out of pocket.
Reputation for taking on large corporate defendants. We are not intimidated by anyone. Our firm has gone toe-to-toe with insurance giants, product manufacturers, and trucking companies to fight for grieving families like yours.
Hands-on attention from our attorneys. Our experienced partners directly oversee each case instead of passing them to junior associates. This ensures you always have our top representation.
Proactive legal approach. We move swiftly to gather evidence, build the case, and negotiate assertively with culpable parties. We won't just wait for a trial date and leave you in limbo.
Passionate client advocacy. Our legal team cares deeply about obtaining justice and adequate compensation for people who suffer tragic losses due to negligence. We won't settle for less than you deserve.
Compassion for your situation. Dealing with grief and legal complexities simultaneously is difficult. We strive to ease this burden through supportive client communication and a caring approach.
Don't go through the wrongful death of a loved one alone. Moseley Collins Law is here for you.
Our respected Seattle wrongful death attorneys can help you understand your legal options and start building the strongest case on your behalf right away. Call us today for a free consultation.