Seattle Uber Accident Lawyer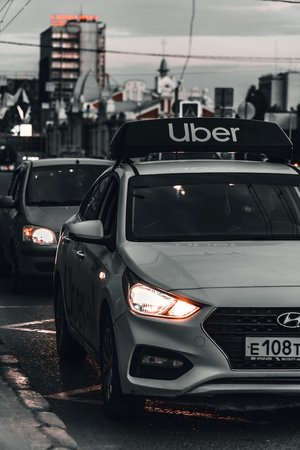 Rideshare services such as Uber and Lyft provide convenient transportation options in Seattle. However, using apps to connect with drivers comes with certain risks. If you suffered injuries in an Uber or Lyft accident, you may have a right to compensation. An experienced Seattle car accident lawyer can help protect your rights.
At Moseley Collins Law, our car accident lawyers have successfully represented many rideshare passengers injured due to their driver's negligence. We have also pursued claims for Uber and Lyft drivers injured by negligent third parties. Our decades of experience with personal injury claims qualify us to handle your Uber or Lyft accident cases.
Common Causes of Uber and Lyft Accidents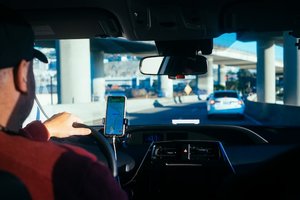 Rideshare drivers often work long hours and deal with distracted passengers in their personal vehicles. Fatigue, inattention, impatience, and other negligence contribute to accidents. Common causes include:
Distracted Driving
Drivers typing on apps, texting, talking on phones, or otherwise distracted threaten safety. Passengers also can create distractions. Eating, applying makeup, loud conversations, and other behaviors hinder the driver's focus.
Drowsy Driving
Long hours without adequate breaks impair drivers' alertness, increasing collision risks. Uber and Lyft allow drivers to stay on the road for dangerously long times. Trying to earn extra fares, drivers deprive themselves of sufficient sleep.
Aggressive Maneuvers
Making unsafe turns, speeding, tailgating, running stop signs and lights, and other reckless behaviors endanger occupants. Some Uber or Lyft drivers race to pick up riders or rush to complete as many fares as possible.
Impaired Driving
Despite policies prohibiting it, some drivers operate under the influence of drugs or alcohol. Passengers also may bring open containers into vehicles, exposing drivers to risks.
Vehicle Defects
Improperly maintained brakes, tires, and other components can cause breakdowns and crashes. Rideshare drivers use their personal cars. Lacking commercial fleet maintenance standards, these vehicles often have undetected safety defects.
Adverse Weather Conditions
Rainy, icy, snowy, or foggy weather hazards that reduce visibility, traction, and control can lead to collisions. Rideshare companies encourage drivers to stay on the road regardless of conditions.
Inadequate Training and Oversight
Unlike professional taxi drivers, Uber and Lyft do not train drivers to handle the demands of urban driving, distracted passengers, long hours, and other challenges. Lacking supervision also enables poor driving habits.
The on-demand nature of rideshares contributes to risks. Passengers and drivers both can suffer severe injuries when negligent driving or unsafe vehicles lead to collisions. An experienced attorney thoroughly investigates all potential causes when building your injury claim.
Your Legal Options After an Uber or Lyft Accident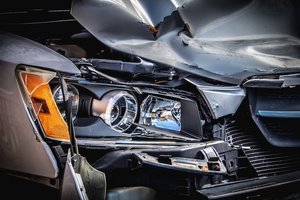 Injured rideshare occupants have a few options for pursuing injury claims after Seattle accidents:
File a Claim With Uber or Lyft Insurance
Washington state requires Uber, Lyft, and their drivers to carry insurance policies:
Uber/Lyft insurance. Covers from when the app is on to the passenger pickup. Limits increase once the ride starts.
Driver's insurance. This applies if personal insurance covers rideshare use. Verify this with your driver's insurer.
Driver's personal insurance. May reject rideshare accident claims if rideshare use is not disclosed.
In many minor cases, going through the rideshare insurance process provides adequate compensation for soft tissue strains and sprains. This avoids litigation.
For major injuries such as fractures, head trauma, paralysis, and permanent disabilities, the rideshare insurer likely will try to minimize payouts. You need a rideshare accident lawyer to fight for maximum compensation.
Demand Full Liability Limits
If the rideshare insurer denies your claim or offers inadequate compensation, we immediately demand the at-fault driver's full liability insurance limits. Securing this maximum amount requires aggressive negotiation, detailed injury documentation, and proof of future needs.
Do not leave money on the table by accepting quick softball settlements the insurer dangles in front of you. They want to close your claim fast and cheaply.
Sue the Rideshare Company
If compensation remains insufficient after tapping all available insurance, we consider lawsuits against Uber or Lyft for negligent hiring, insufficient driver oversight, false advertising of safety, and other grounds if supported by evidence. These claims aim to hold deep-pocketed rideshare companies accountable beyond insurance limits.
An experienced Uber or Lyft accident attorney carefully considers which options give you the best chance at a full financial recovery. Let us handle every step of the insurance claims process or litigation. We pursue every available source of compensation for you.
Compensation for Your Uber Accident Injuries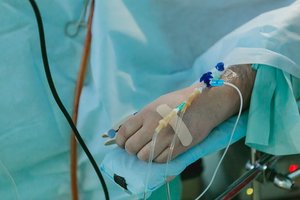 Our firm leaves no stone unturned recovering all available damages after a rideshare accident. With proper documentation, you may claim compensation for:
Ambulance transport and ER treatment
Hospitalization and surgery expenses
Rehabilitation and physical therapy
Prescription medications
Assistive devices such as crutches or wheelchairs
In-home nursing care
Psychological counseling
Lost income from missed work
Reduced earning capacity if disabled
Out-of-pocket medical costs
Property damages such as car repair bills
Pain and suffering
Emotional distress
Loss of enjoyment of life
Permanent disability
Disfigurement from scarring
An experienced Seattle Uber/Lyft injury lawyer makes sure you receive every penny you deserve. Do not trust predatory insurers to look out for you. We fight for maximum compensation.
Our Proven Results With Rideshare Injury Claims
The seasoned injury attorneys of Moseley Collins Law have a track record of success with Uber and Lyft accident cases. We have recovered hefty settlements for clients by:
Accurately documenting medical damages for pain, injuries, and other losses
Retaining vocational experts to verify income and earning capacity losses
Proving negligence by obtaining crash reports, video footage, eyewitness statements, and other evidence
Identifying all potential insurance coverage available to compensate victims
Negotiating aggressively with insurers to pay policy limits
Taking cases to court when needed and securing favorable verdicts
Enlisting credentialed experts to prove long-term care needs for catastrophic injuries
Do not expect the rideshare company or their insurer to pay out fairly on their own. You need a lawyer fighting for maximum compensation through insurance claims or lawsuits. We know what it takes to win these cases.
Why Choose Moseley Collins Law for Your Rideshare Injury Case?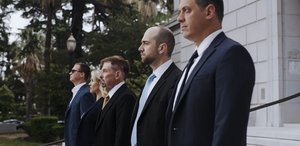 Our firm offers rideshare accident victims:
Focused experience. We concentrate on serious injury litigation, not general practice.
Decades of success. Our lawyers have won seven and eight-figure settlements for personal injury and wrongful death cases.
Elite credentials. Our attorneys graduated from top law schools and hold prestigious credentials.
No fees unless we win. We advance costs and only collect a fee when you recover damages.
Client-first service. You get personalized attention from start to finish.
Christian values. We serve every client with compassion guided by our Christian faith.
Do not leave money on the table after a rideshare accident. Contact our seasoned legal team to start building your strongest injury claim.
Act Quickly After Your Rideshare Accident in Seattle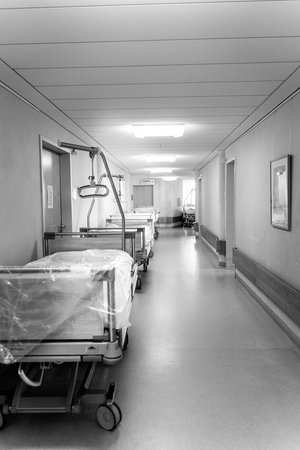 To make the most of your legal options, take these steps fast after an Uber or Lyft accident:
Get medical treatment. This documents your injuries and care. Seek both initial ER evaluation and follow-up appointments.
Report the accident to Uber or Lyft. Notify them right away per their policies. Failure to report quickly can jeopardize your rideshare accident claim.
Document the accident scene. Take photos of vehicle damage, skid marks, and conditions. Photograph any visible injuries.
Get witness information. Collect witness names, numbers, and statements. Third-party accounts of accidents can help prove fault.
Keep records of expenses. Save receipts for medical bills, property damage, lost wages, prescriptions, medical equipment, and other costs.
Avoid discussing fault or blame. Anything you say can be used against you. Do not admit guilt or apologize.
Hire an attorney. An experienced lawyer protects your rights and interests.
Follow doctor's orders. Comply fully with medical care and therapy for the best possible recovery.
Washington state's strict three-year statute of limitations applies to rideshare claims. Don't delay in seeking legal counsel. We help Seattle rideshare passengers and drivers maximize compensation after an Uber or Lyft accident injury.
At Moseley Collins Law, we aggressively litigate rideshare injury claims. Call today for a free consultation.
Frequently Asked Questions About Rideshare Claims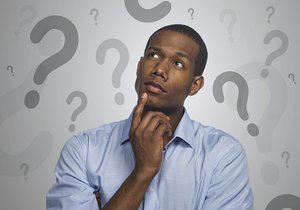 Do Rideshare Companies Pay for Medical Treatment?If another party was at fault, the rideshare company's insurance should cover your ambulance transport, ER care, hospital stays, surgery, medications, doctor visits, physical therapy, and any other medical needs related to the accident injuries.
Does Uber/Lyft Insurance Pay for Lost Wages?
Yes, if injuries prevent you from working for a period, the at-fault insurer should reimburse your lost income during recovery. For permanent disabilities, they may owe compensation for long-term reduction in earning capacity.
Will My Car Repairs Be Covered?
If another driver caused the crash, their liability policy with Uber or Lyft should pay your auto repair bills or total loss value. This applies to drivers and passengers alike. Retain all repair estimates and parts and labor invoices.
What About Pain and Suffering?
Insurers are obligated to compensate your non-economic general damages such as physical pain, mental anguish, loss of enjoyment of life, and other hardships stemming from accident injuries. Severity and permanency increase values.
Contact Moseley Collins Law Today
You can trust the experienced Seattle rideshare accident attorneys at Moseley Collins Law. We maximize compensation for Uber and Lyft passengers and drivers.