Seattle Slip-and-Fall Lawyer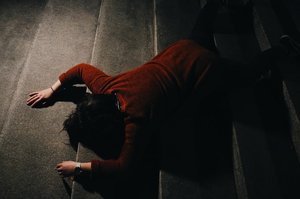 A slip or fall may not seem like a big deal. But slip-and-fall accidents often result in severe injuries and are a leading cause of death in the United States. Slip-and-fall accidents can leave victims with hefty medical bills and lost wages. Often, these accidents are due to the negligence of property owners.
If you suffered an injury due to dangerous property conditions in Washington state, an experienced Seattle slip-and-fall lawyer at Moseley Collins Law can help you recover full and fair compensation.
Our attorneys take slip-and-fall accidents seriously. We have helped numerous accident victims move forward with their lives after injuries. Our legal team has the skills to prove liability, guide you through the claims process, and maximize your settlement after a slip-and-fall accident due to a property owner's negligence. We get results for injury victims like you.
Common Causes of Slip-and-Fall Accidents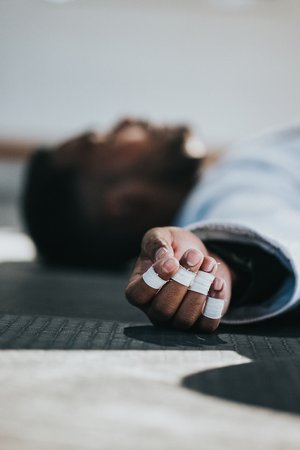 A slip-and-fall attorney knows the property conditions and locations that consistently cause these accidents. Many are due to:
Slick Surfaces
Kitchen spills, water leaks, snow or ice buildup, and grease on floors
Areas prone to becoming wet, such as poolsides
Smooth flooring lacking traction
Poor Visibility
Dim lighting, shadows, and glare - obstructing the view of tripping dangers
Difficult-to-distinguish transitions between surfaces
Clutter and Obstructions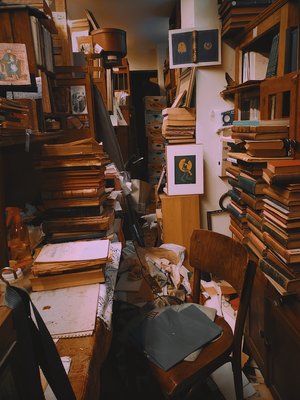 Items left in halls or aisles, forcing pedestrians to walk around them
Cracks, uneven surfaces, and curled carpeting or mats
Missing Safety Features
Lack of secured handrails on stairs, ramps, and porches
Absence of grab bars, appliqués, and bench seats in bathrooms
Distractions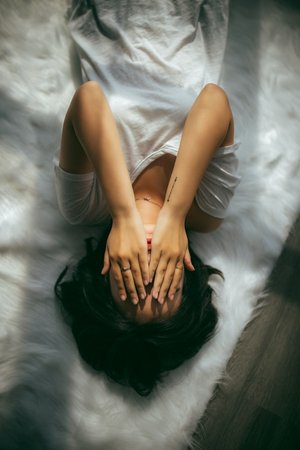 Aisle displays and signage drawing attention from walking paths
Rushed pedestrians focused on tasks instead of watching their footing
A knowledgeable slip-and-fall attorney can demonstrate that property owners failed to take reasonable steps to correct the known hazards that caused your accident.
Serious Injuries Suffered in Slip-and-Fall Accidents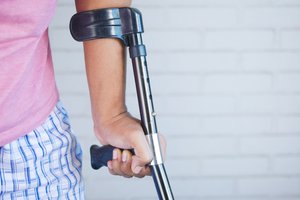 Slip-and-fall injuries are not just minor bumps and bruises. These accidents can cause major injuries and even death. The injuries we see include:
Broken Bones
Hips
Wrists
Arms and shoulders
Legs and ankles
Back and Neck Damage
Spinal cord injuries
Herniated discs
Fractured vertebrae
Pinched nerves
Chronic pain
Traumatic Brain Injury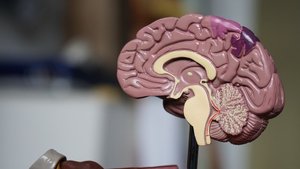 Concussions
Memory loss
Cognitive impairment
Sprains and Strains
Joints pushed beyond the normal range
Severe instability
Dislocations
Torn ligaments and tendons
Abrasions and Contusions
Lacerations needing stitches
Deep tissue bruising
Long-lasting soreness
Slip-and-fall accidents greatly impact your finances, abilities, independence, relationships, and lifestyle.
How a Seattle Premises Liability Lawyer Helps After a Slip and Fall
After a slip-and-fall accident, you should never seek compensation on your own from the negligent property owner's insurance company. Adjusters are experts at denying or minimizing claims.
With our legal team on your side, you can level the playing field. Our experienced attorneys know all the insurers' tricks. We have the legal resources to prove your case and get the full compensation you deserve. Our attorneys will:
Perform Comprehensive Investigations
Under Washington state law, property owners are potentially liable for any dangerous conditions they knew or should have known about but didn't take reasonable steps to correct. Crucial to winning slip-and-fall cases is gathering solid evidence that the hazardous property conditions directly caused your accident and injuries. Our slip-and-fall lawyers will:
Thoroughly photograph or videotape the accident scene from all angles
Take precise measurements of any defects
Get weather reports, flooring specs, and other vital documentation
Identify and extensively interview all possible eyewitnesses
Review medical records and reports with physicians
Research prior incidents or complaints about the area
Our diligent evidence-gathering strengthens your case and identifies all liable parties. We leave no stone unturned.
Establish Clear Liability
Washington's premises liability laws require landowners to maintain reasonably safe properties. But insurers fight hard to shift the blame for slips and falls to the victims through arguments such as:
You should have seen the warning signs.
Your own carelessness or improper footwear caused your fall.
The hazard was a fluke we couldn't have foreseen.
A slip-and-fall accident lawyer will counter these defenses using their investigation findings to prove the property's hazardous conditions - not the victim's fault - directly caused the accident injuries.
Handle All Paperwork Burdens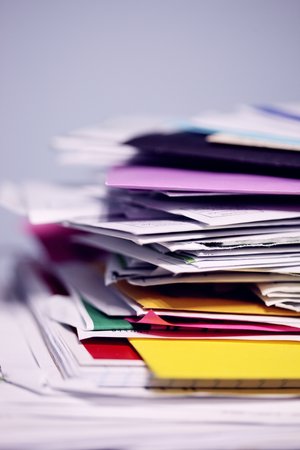 Complex legal forms, case documents, communications, and negotiations pile up quickly. An experienced slip-and-fall injury lawyer handles everything to keep your claim organized and progressing.
Negotiate Optimal Settlements
Insurers make lowball offers, hoping injured people will take their quick settlements out of desperation. Our attorneys will negotiate based on case law and jury verdicts to demand full and fair compensation for you. We aren't afraid to take your case to court if a fair settlement can't be reached.
With our legal guidance, you can focus on healing while we build your case, deal with insurers, and fight for your maximum damages.
Maximum Compensation Categories in Slip-and-Fall Claims
Property owners are obligated to fully compensate slip-and-fall victims for all the losses their negligence caused. Our experienced attorneys will prove that negligence caused your slip-and-fall injuries. We'll seek the maximum compensation for:
Medical Costs
Hospitalization
Surgeries and procedures
Imaging tests
Medications
Assistive devices
Therapy
Future care needs
Emergency treatment
X-rays, CT scans, and MRIs
Rehabilitation and physical therapy
Prescription and over-the-counter medications
Medical equipment such as wheelchairs and braces
In-home healthcare assistance
Lost Income
Missed work time
Reduced hours
Lower earnings due to lasting disability
Diminished earning capacity
Reduced promotions and bonuses
Lost professional opportunities
Pain and Suffering
Physical pain from injuries
Emotional trauma such as fear, anxiety, and depression
Loss of enjoyment of life
Disfigurement and associated embarrassment
Wrongful Death
Funeral and burial costs
Loss of companionship for survivors
Loss of financial support
Experienced slip-and-fall lawyers ensure you receive full compensation for all quantifiable economic losses plus the harder-to-measure non-economic damages such as your pain and suffering. Our goal is to get you the maximum compensation available.
Premises Liability Laws Demand Safe Properties
Every slip-and-fall case is informed by the legal principle that property owners must maintain their properties in reasonably safe conditions. Washington's premises liability laws require owners to exercise reasonable care, including:
Correcting known hazards
Regularly inspecting for developing dangers
Providing adequate warnings of unavoidable risks
Following applicable building codes and ordinances
Anticipating foreseeable harm from dangerous conditions
Acting promptly when incidents occur to prevent recurrences
When a property owner fails to fulfill their duty of care and a slip-and-fall accident occurs, the owner's negligence is the basis of their liability for your injury.
Statute of Limitations Deadlines for Slip-and-Fall Claims
In Seattle, slip-and-fall injury victims have three years from their accident date to file a premises liability lawsuit to seek compensation. It's critical to contact a lawyer promptly so your claim is handled strategically while the evidence is still fresh. If you miss the deadline, you likely forfeit your legal rights to make a claim.
Why Retaining a Lawyer is Critical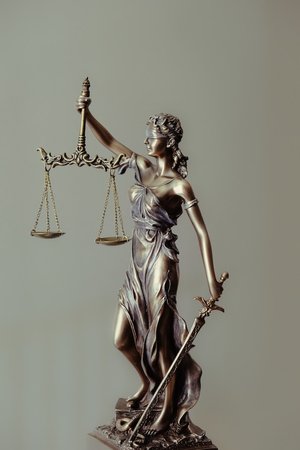 Victims who try to handle slip-and-fall cases alone often walk away with minimal compensation or get their claims denied. You need an experienced lawyer to take on the insurers. At Moseley Collins Law, our attorneys provide:
Legal Expertise
We know how to prove liability under premises laws.
We skillfully negotiate higher settlements.
Claims Process Experience
We handle large caseloads and complex legal procedures.
We know what details insurers focus on.
Objectivity
We argue cases based on legal merits.
We know emotions can derail victims from representing themselves.
Resources
We have the contacts to get investigators, experts, and records.
We know individuals lack access to these services.
Motivation
Our income depends on maximizing your compensation.
We can handle insurers who want to minimize what they pay out.
With Moseley Collins Law, you can be confident you have a experienced lawyers advocating for your full financial recovery. Don't go it alone against the insurers.
Overcoming Insurer Arguments Against Liability
Property owners and insurers rarely admit fault after a slip-and-fall accident. They often try to shift blame to the victim through arguments our lawyers have heard before and know how to overcome:
Open and obvious dangers. If hazards such as a wet floor are obvious, the owner expects people to see and avoid them. But if an elderly tenant needs to shower despite an unsafe tub, liability may still apply.
Unforeseeable circumstances. Owners assume falls are one-off events they couldn't predict. We prove they did not address longstanding risks or should have foreseen dangers under those specific circumstances.
Failure to heed warnings. If there are signs warning of the hazard, the owner claims they did their duty. We argue the warnings were inadequate or the dangers were unreasonable despite the warnings.
Previous safe passage. If you had walked safely over the area before, the owner assumes the premises were reasonably safe. Our lawyers demonstrate conditions likely changed or your attention was diverted when you fell.
Comparative negligence. Seeking to reduce payouts, insurers argue victims were partially at fault for wearing improper footwear. We fight these accusations and focus on the property's dangerous conditions.
Skilled slip-and-fall attorneys anticipate these defenses by developing counter-arguments rooted in provable facts. We build a water-tight liability case so insurers have no choice but to make a fair settlement offer.
Maximizing the Value of Slip-and-Fall Cases
Simply proving the owner's liability does not guarantee sufficient compensation. Skilled lawyers also know how to maximize the value of your case, by:
Showing impact on life. We highlight how the injuries have affected your finances, abilities, independence, relationships, and lifestyle. Jurors relate best to real human stories.
Using visual aids. We present photographs, diagrams, animations, and other visuals to juries to vividly convey unsafe conditions, injury mechanics, and your suffering.
Calling expert witnesses. Testimony from doctors, vocational experts, and safety engineers carries more weight than just our statements.
Outlining future needs. We ensure settlement negotiations account for any continuing treatment, home modifications, equipment, and care you'll need due to your disability.
Discussing pain extensively. We ensure adjusters understand how constant and severe your migraine headaches or nerve pain has been, all due to the insured owner's negligence.
Citing jury verdicts. We refer to jury awards granting victims with similar injuries higher damages than your insurer is offering.
Our comprehensive approach to presenting slip-and-fall cases maximizes your potential settlement or court award amounts. Our goal is full compensation for your losses.
Why Choose Moseley Collins Law for Your Slip-and-Fall Case?
If you or a loved one suffered injuries in a Seattle slip-and-fall accident, the award-winning attorneys at Moseley Collins Law possess the resources and tenacity to fight for the justice you deserve. What sets us apart?
High success rate. We have an exceptional track record of winning positive outcomes in premises liability claims.
Decades of experience. Our seasoned slip-and-fall attorneys know how to secure evidence, prove liability, and maximize recoveries.
Compassion for clients. We understand injuries strain your finances, work, family life, and emotions.
Legal resources. Our firm has the resources to call on experts, investigators, and researchers to build winning cases.
Contingency fees. You pay us nothing upfront or throughout your claim. We only collect if we secure compensation on your behalf from the settlement.
Free consultations. We provide free case evaluations and help victims understand their rights and options.
Our slip-and-fall lawyers have the dedication, experience, and resources to handle your case effectively. Mosely Collins Law will fight to get you every cent you are legally entitled to.
Act Quickly to Protect Your Rights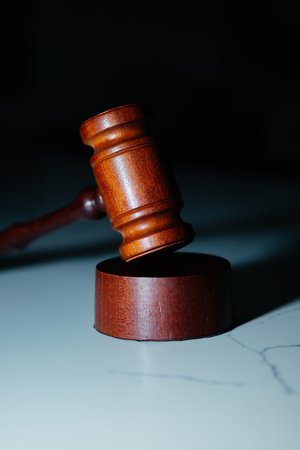 Under Washington state's strict three-year deadline for filing premises liability lawsuits, it's imperative for you to contact an attorney right away. The earlier we're involved, the better. We'll solidify your case through:
Evidence preservation. We immediately photograph premises and preserve key evidence before it degrades or disappears.
Identifying liable parties. In complex properties with multiple owners, we determine who breached their duties to keep you safe.
Establishing deadlines. We account for legal notice requirements and statutes of limitation.
Prompt investigations. Eyewitness recollections fade quickly. We get statements right away.
Favorable settlements. Insurers pay more because of our reputation for diligence.
Avoiding gaps. We prevent insurers from exploiting any gaps if victims first try handling their cases alone.
To maximize your compensation, contact the stellar team at Moseley Collins Law as soon as possible after your slip-and-fall fall accident. We hold negligent property owners accountable for your serious injuries.
Put our Seattle slip-and-fall injury attorneys on your side. Call today for a free consultation.