Seattle Police Brutality Lawyer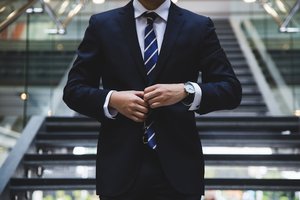 Excessive force and abuse of power by law enforcement officers inflict harm on citizens. Police misconduct may also violate your civil rights.
If you have been the victim of police brutality in Washington state, a dedicated Seattle police misconduct lawyer can protect your rights and hold responsible parties fully accountable.
At Moseley Collins Law, our police misconduct attorneys have decades of experience representing victims of wrongful shootings, beatings, false arrests, and harassment. We fight to obtain justice for you.
Police Misconduct Our Attorneys Handle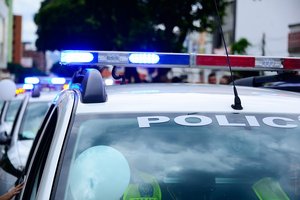 We represent victims of all types of egregious civil rights violations committed under the cover of a badge. Police misconduct cases we handle include:
Excessive force. Beatings, assault, and unwarranted lethal force
Wrongful shootings. Reckless discharge of firearms resulting in injury or death
False arrest. Detained without probable cause based on race, bias, or negligence
Malicious prosecution. Falsified charges lacking any factual basis
Sexual assault. Harassment, abuse, and coercion of vulnerable victims
Intimidation. Threats, stalking, and extortion to instill fear
Police who violate rights and break laws must be held civilly and criminally liable like any other citizen. Our firm is committed to protecting victims and uncovering corruption.
How a Police Brutality Lawyer Can Help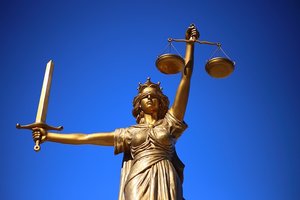 After an incident caused by excessive force or corruption, you need legal advocates in your corner. Our police misconduct attorneys provide:
Investigation. We search for video and witnesses and forensically examine evidence.
Legal options. We explore criminal charges and lawsuits to hold perpetrators liable.
Justice advocacy. We confront institutions shielding violent officers from consequences.
Counsel. Navigating the system after abuse requires trusted guidance.
Compensation. Damages can help victims recover and enact change.
Do not let an injustice go unaddressed. We stand with you against intimidation, obstruction, and lies to uncover the truth. Justice brings change.
Wrongful Death Claims After Fatal Police Shootings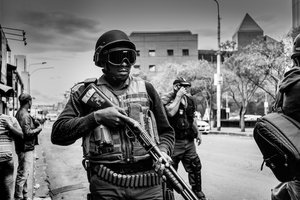 When negligent or unjustified use of lethal force leads to the tragic death of a loved one, families deserve accountability. In addition to demanding criminal prosecutions, civil actions such as wrongful death claims ensure full responsibility for a lost life. Financial compensation also provides for victims, including:
Spouses who lose a partner's income and companionship
Children who lose a parent's nurturing, guidance, and financial support
Parents who mourn the loss of a child
No amount of money can ever undo the damage of your loss. However, justice honors victims and helps prevent similar tragedies. Our attorneys advocate forcefully when lives are taken unlawfully.
Damages You May Recover in Police Misconduct Claims
Excessive force, abuse of authority, and deprival of rights often lead to substantial compensation in civil rights lawsuits, including:
Medical bills from injuries requiring treatment
Loss of income from inability to work
Legal fees defending against false charges
Pain, trauma, and suffering
Loss of liberty due to wrongful confinement
Repairing harm to reputation and dignity
Securing experienced counsel amplifies victims' voices and holds abusers of power accountable, financially and publicly. Justice brings change.
Why Retain Our Police Misconduct Firm?
Successfully navigating the legal system requires attorneys who are ready for the fight ahead. The Seattle police brutality lawyers at Moseley Collins Law have a proven record of protecting victims. We provide:
Decades of experience. We have over 40 years of experience in litigating civil rights cases
Trial capability. We are fully prepared to confront abusers in court.
Tenacity. We will not be deterred by legal roadblocks institutions place to avoid responsibility.
Integrity. Our Christian faith informs our compassion and drive for justice.
Victim focus. Your needs and recovery come first.
Resources. We advance the costs necessary to build strong cases.
No fees unless we win. Our fees only come from damages we obtain for you.
Trust us to stand by your side and advocate for your suffering.
Frequently Asked Questions About Police Misconduct Claims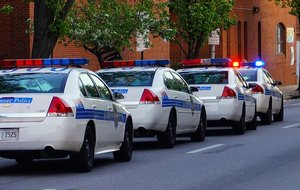 Pursuing justice after police abuse understandably raises many questions for victims. Here we answer some of the most common concerns we hear:
What Damages Can I Recover for Police Brutality?
You may be entitled to compensation for medical bills, lost income, legal fees, pain and suffering, and harm to your reputation, freedom, and dignity.
What Evidence Do You Need to Prove Police Misconduct Occurred?
Videos, eyewitness statements, medical records, and forensic examinations of factors such as entry wounds and trajectories often prove vital. A thorough investigation is key.
Can I Afford an Attorney to Sue the Police Department?
We represent victims on a contingency fee basis, with no upfront costs. We only get paid if you recover damages. We also advance all case expenses.
What if the Police Falsify Reports or Intimidate Witnesses?
We take legal action to obtain all available evidence and compel cooperation. Do not let misconduct go unaddressed - justice is still possible.
How Long Does a Police Brutality Lawsuit Take?
Typically, one to three years, depending on factors such as the abusers' delay tactics and whether trial becomes necessary. We work efficiently, but cases with significant coverups can take time.
Please call us to discuss the details of your potential police misconduct claim in confidence.
Police Use of Force Must End With Accountability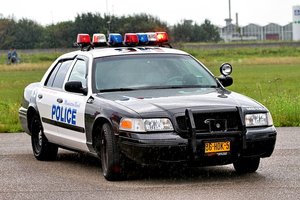 True change only occurs when light shines on injustice and there are consequences for violations. Our civil rights attorneys empower victims to demand:
Termination of dangerous officers unfit to hold a badge and gun
Charges against individual abusers for their criminal brutality
Departmental policy reform for less lethal methods of control
Improved training and culture focused on de-escalation and public service
Oversight committees with citizen representation and subpoena power
Financial liability so taxpayer money stops funding abuse settlements
Partnering with victims, our firm pressures institutions to enact reforms, saving lives and rights.
Contact Our Police Misconduct Lawyers in Seattle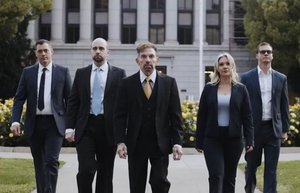 Law enforcement's violent abuses of power are a betrayal of community trust and a violation of victims' civil rights. But victims need not suffer in silence or fear.
The experienced police brutality attorneys at Moseley Collins Law are ready to advocate passionately for justice and positive change. Please contact us for a free initial consultation to discuss your rights and options in confidence.