Seattle Personal Injury Lawyer
Personal injury cases can be extremely complex and difficult to navigate. If you or a loved one has been injured due to someone else's negligence, you need an experienced Seattle personal injury lawyer on your side. At Moseley Collins Law our attorneys have decades of experience handling all types of personal injury claims and will fight passionately to get you the maximum compensation you deserve.
How a Personal Injury Lawyer Can Help You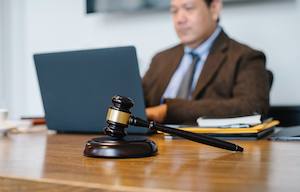 After suffering an injury, you may be facing enormous medical bills, lost income from being out of work, pain and suffering, and lowered quality of life. An experienced personal injury lawyer can help in the following ways:
Thoroughly investigate your claim
Gather police reports, medical records, eyewitness statements and other evidence to build the strongest case possible - determine all potentially liable parties
Look at every entity that may share responsibility, including individuals, businesses, manufacturers of defective products, etc.
Handle communication with insurance companies
Insurance adjusters represent the other side's interests
Calculate all current and future costs
Account for both economic and non-economic damages like pain and suffering to seek full compensation
Negotiate a favorable settlement
Take your case to trial
Having an assertive and strategic legal representative makes a major difference in the recovery amount for personal injury victims.
Common Causes of Personal Injury We Handle
Personal injuries can arise from a wide variety of circumstances. Our firm has extensive experience handling claims resulting from:
Automobile accidents. Collision with another vehicle, single-vehicle crashes, bicycle accidents, and pedestrian accidents.
Premises liability. Injuries on someone else's dangerous property due to negligence. Slip and fall claims, dog bites, inadequate security, etc.
Medical malpractice. Doctor negligence, surgical errors, medication errors, childbirth injuries, etc. leading to the need for 24/7 medical care or death.
Nursing home negligence. Stage 4/5 bed sores leading to sepsis and death.
Products liability. Catastrophic injuries from dangerous or defective products.
Wrongful death. Fatality cases in which negligence or carelessness caused death.
Brain injuries. Brain injuries requiring extensive nursing care or assistance with activities of daily living.
Burn injuries. Disfiguring burn injuries due to negligence of another party.
Construction accidents. Injuries that occur on construction sites due to unsafe conditions.
Motorcycle accidents. Collision or single-vehicle motorcycle crashes resulting in injury.
Spinal cord injuries. Paralysis or loss of sensation due to spinal cord damage.
Truck accidents. Large truck collisions resulting in serious injuries.
Bicycle accidents. Collision with a vehicle, dangerous road conditions, etc.
Boating accidents. Reckless/negligent boat operation resulting in injuries.
Bus accidents. Bus collision due to driver negligence or bus company oversight.
Child injuries. Situations in which a child is injured due to negligence.
Drunk driving accidents. Injuries caused by an intoxicated driver.
Police brutality. Excessive force that leads to paralysis, catastrophic injuries, or death. Must have body cam footage or witnesses.
Premises security. I nadequate security resulting in catastrophic injuries.
Product defects. Injuries from defective consumer goods and children's products.
Why Choose Moseley Collins?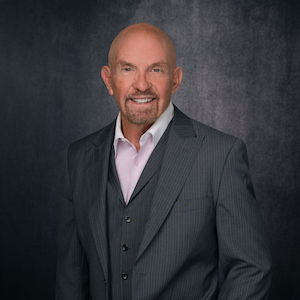 With so many personal injury lawyers to choose from, it's important to select one with a proven track record of success. Here's how our firm stands apart:
1. Over 40 Years of Experience
Since our founding, there has been no case too tough. No matter how complex your situation, we've likely handled a similar case successfully in the past. Our decades of experience allow us to expertly navigate the legal system on your behalf.
2. Nationally Recognized Reputation
Our firm and attorneys have been featured on The Associated Press, Fox News, 60 Minutes, KCRA, Nancy Grace and many other major media outlets. We're widely recognized as leaders in our field and our reputation often encourages insurance companies to treat claims seriously.
3. No Fee Unless We Win
We operate on a contingency fee structure, meaning you pay nothing unless we successfully resolve your claim. Even if we have to take your case all the way to trial, our fees come out of the final compensation - so you never have to worry about paying legal fees upfront.
Recovering Damages in an Injury Claim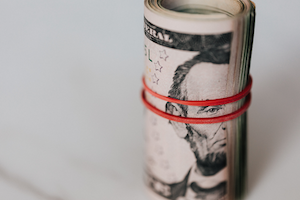 The most common question clients have is "How much is my case worth?" The answer depends on the specific damages that can be recovered based on the unique details of your personal injury case. Some of the damages that may be compensable through a personal injury claim include:
Economic Damages
Medical bills
Both current and ongoing/future treatment costs related to the injury.
Lost income
Wages lost due to being unable to work during recovery.
Loss of earning capacity
Diminished ability to earn income in the future.
Property losses
Repair or replacement costs for property damaged.
Non-Economic Damages
Pain and suffering
Compensation for physical discomfort and emotional distress.
Loss of enjoyment of life
Diminished participation in activities once enjoyed.
Disfigurement
Compensation if injuries caused permanent scarring or disfigurement.
Wrongful death
Funeral costs, loss of companionship, and other death-related losses in fatality cases.
Our lawyers will seek full compensation for every single loss resulting from the injury. Documenting the full scope of damages is essential to getting you or your loved one the maximum recovery possible.
Personal Injury FAQs
Handling hundreds of cases over decades has given us insight into what questions and concerns come up most frequently for injury victims. Here are answers to some of the FAQs we encounter:
How Long Do I Have to File a Claim After Getting Injured?
Each state has statutes of limitations that dictate how long you have to take legal action following an injury. In Washington, the deadline is typically 3 years, but exceptions apply. Call us as soon as possible so we can evaluate your specific case.
Will Filing a Claim Increase My Insurance Rates?
No. Your insurance cannot legally raise your rates or cancel coverage solely because you file an injury claim. Rate hikes only happen if you're found negligent (at fault).
Can I Afford a Lawyer?
Thanks to working on a contingency fee basis, you pay us nothing upfront. Our fees only come out of any final settlement or award, so legal help is accessible. We also front all costs.
How Much Time Will a Lawsuit Take?
Each case is unique, but many resolve in 1-2 years. More complex cases can take longer. With our efficient approach, we work to resolve cases as quickly as possible while maximizing your recovery.
Can I Get Compensation if Partially at Fault?
Yes, Washington follows comparative negligence rules.
Your compensation will be reduced by your percentage of fault (if any), but you can still recover damages even if partially responsible.
What If I'm Uninsured?
We represent clients regardless of whether you have insurance coverage or not. Lack of insurance does not prevent you from recovering damages from a liable party. Each case is unique, however, so contact us to get a more concrete analysis on if your insurance coverage gap would affect your case.
Do I Have a Case Without Witnesses?
Not having eyewitnesses does not preclude you from obtaining compensation. Circumstantial evidence, expert testimony and thorough investigation can prove liability.
What If I'm Behind on Medical Bills?
Your financial situation has no bearing on your right to receive full compensation for medical expenses related to an injury. We help many clients who have fallen behind on bills.
Can I Pursue Compensation for Mental Anguish?
Yes, mental and emotional suffering can be compensable damages in a personal injury claim. We'll help document any counseling, therapy, or psychiatric care needed and factor it into the damages.
What If I'm Partly Responsible for the Accident?
Even if you shared some fault, you can still recover reduced damages under Washington's comparative negligence rules. An attorney can help minimize any reduction.
How Are Settlement Amounts Calculated?
Many factors go into settlement calculations, including medical costs, lost income, liability facts, available insurance coverage, and more. Our lawyers use proven methods to calculate fair compensation.
Do I Have to Talk to the Insurance Company?
It's not required, and often not recommended - especially recorded statements. Insurance companies often try to distort your words. Let your attorney handle communications!
How Long Will it Take to Get a Settlement?
It varies dramatically based on factors like injuries, available insurance, shared fault, and more. Simple cases with clear liability may resolve in months. Complex cases can take years.
What If the Person Who Injured Me Doesn't Have Insurance?
We determine all avenues to recovery, including your own insurance (UM/UIM), business policies, personal assets, company assets, and more.
There are options even if the liable party lacks sufficient insurance. If you have any other questions, don't hesitate to contact us. Our attorneys are happy to provide clear answers about the legal process and your options.
Why Moseley Collins Is the Right Personal Injury Law Firm for You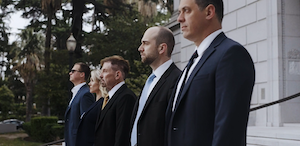 If you or someone you love has suffered an injury due to someone else's negligence in the Seattle area, the experienced personal injury attorneys at Moseley Collins are here to help. With over 40 years of experience successfully representing injury victims, our lawyers have a proven track record of recovering maximum compensation through settlements or verdicts. We operate on a contingency fee basis so retaining our services costs nothing upfront. Our fees only come out of any final award. We also front all case costs and work tirelessly to ease the burden throughout the legal process. At Moseley Collins Law, we uphold rigorous ethical standards and approach each client's case as if it were our own family. Our Christian values inform our compassionate and strategic approach.
Common Concerns and Fears After an Injury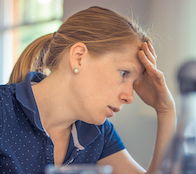 Suffering a serious personal injury can be frightening, overwhelming, and emotionally devastating. In addition to physical pain, victims are often consumed with worry and anxiety as bills pile up and the uncertainty of the future weighs on them.
Steps to Take After Suffering a Serious Injury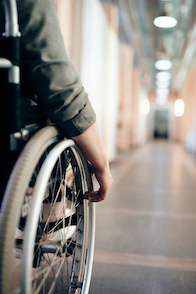 The moments and days immediately following a serious car accident resulting in injuries are crucial. Certain steps need to be taken right away to protect your legal rights and strengthen your future injury claim. Here are important things to do:
Seek Medical Attention
This serves two purposes. First and foremost, you need proper medical care to treat your injuries. Second, medical records will be key evidence down the road. Even if you don't think you're badly hurt, still get checked out. Some injuries don't manifest symptoms right away.
Report the Incident
Report what happened to the appropriate authorities, whether it's the police, a supervisor at work, animal control, or someone else. Getting an official report created is vital. If injuries resulted from a defective product, make sure to keep the product in case it needs to be inspected.
Document the Scene
If possible, take photos and video of the accident scene from different angles. Capture conditions that may have contributed like low visibility, lack of safety features, weather, etc. Any visual evidence could help prove liability later.
Write Down What Happened
While the event is still fresh in your mind, write down all the details you can remember. Note facts like weather conditions, speed, what was said, and more. Memory tends to fade over time. Detailed notes can help prove your version of events.
Get Contact Info
Obtain the names and contact information of any eyewitnesses, first responders, or individuals involved. Eyewitness accounts are powerful evidence.
Also gather insurance information if possible.
Keep Records
Keep copies of all documents related to your injury including: medical bills, police reports, correspondence, etc.
Limit Social Media Posts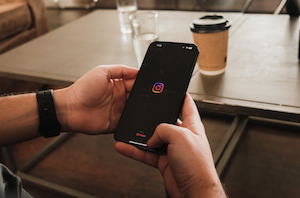 Be very careful about what you post on social media after an incident.
Opposing counsel can monitor this. Never post specifics about what happened or assign blame.
Reviewing Insurance Policies
Insurance policies often play a major role in personal injury claims. As your attorneys, we'll thoroughly analyze all potentially applicable insurance policies including Liability Insurance
Policies like car insurance that cover injuries or property damage caused by the policyholder. This provides compensation when an insured party is liable.
Uninsured/Underinsured Motorist Coverage - Also known as UM/UIM, this type of coverage protects you if an at-fault driver lacks adequate insurance.
Medical Payments Coverage
Some auto and homeowner's insurance includes this to pay medical expenses up to policy limits, regardless of fault.
Personal Umbrella Insurance
Extra liability coverage beyond typical auto/home policies for high-net-worth individuals.
Homeowner's/Renter's Insurance
May provide limited medical payments coverage and liability coverage for accidents on the insured property
Commercial General Liability
Businesses carry this to cover injuries on their premises or related to their operations and products.
Professional Liability
Doctors, lawyers, and other professionals hold this to pay damages arising from negligent services.
Disability Insurance
If you're disabled from working during recovery, this provides partial income replacement. Having an in-depth understanding of these insurance agreements allows us to seek compensation from every potential source. We'll exhaust all avenues in building a robust claim. An aggressive approach to insurance recovery is key.
Selecting the Proper Jurisdiction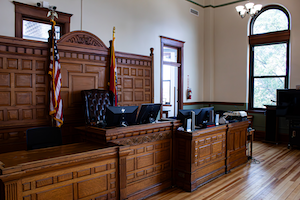 An early strategic decision in personal injury litigation is identifying the proper jurisdiction or venue to file your lawsuit. Key factors we consider include:
Convenience
The courthouse should be located near you and key witnesses to minimize disruptions.
Judge and Jury Pool
We'll research verdicts/settlements for similar cases before local judges and juries.
Time to Trial
Some jurisdictions move extremely slowly while others are known as "rocket dockets".
Statutory Caps
States cap certain damages.
Contributory Negligence
Mediation/Arbitration
Reputation with Insurers
Venues known for high verdicts/settlements motivate insurers to settle.
Analyzing these dynamics allows us to choose the optimal jurisdiction to file suit when needed. This provides our clients with maximum leverage while pursuing a claim or negotiating a settlement. We handle cases locally and across the country.
Why Medical Records Are Critical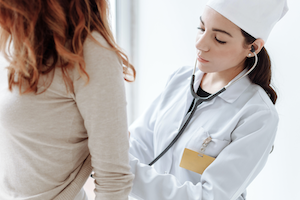 Thorough and accurate medical records serve as the foundation of any personal injury claim. All economic and many non-economic damages stem directly from details documented in your medical records. Here are some of the ways we use records:
Prove injuries were caused by the accident
Records link diagnosis to accident timing and mechanics.
Establish the severity of injuries
Notes document treatment, pain levels, limitations, and recovery time. More serious injuries warrant higher compensation.
Quantify economic damages
Bills, records of treatment, prescriptions, and therapy notes prove past and future medical costs.
Substantiate non-economic damages
Information on pain levels, impact on life activities and mental health help quantify suffering.
Verify recommended future treatment
Anticipated expenses boost future damages.
Argue against preexisting conditions
Notes rule out prior similar symptoms as injury cause.
Thorough injury documentation from the start is key. Always share concerns with doctors truthfully and ensure diagnoses, prescribed treatment, limitations, recovery challenges, and mental health impacts are fully noted. Complete records provide the evidence needed to prove losses warranting maximum damages.
Why Hiring a Lawyer Quickly Matters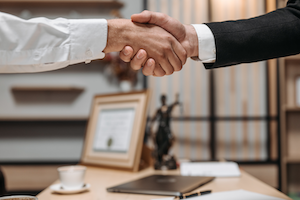 Many injured victims ask "Should I wait to hire a lawyer?" The answer is no. Retaining legal counsel promptly is critical after a serious accident for many reasons:
Evidence preservation
Witness memories fade, scenes change. Delay jeopardizes evidence.
Paperwork deadlines
Strict notice of claim requirements apply for lawsuits against government entities.
Statute of limitations
Limits vary by case type but deadlines pass quickly.
Insurance denials
Early attorney involvement prevents insurers concluding no claim exists before talking to counsel.
Establishing treatment
Gaps raise doubts on causation that don't exist with continuous care from the start.
Full recovery documentation
Without guidance, victims often don't realize what details matter legally.
Expedited case resolution
Optimal settlement leverage happens before costs mount and legal issues complicate the case.
Avoiding liability pitfalls
An attorney can advise you on interacting with insurers, social media use, evidence protection, pursuing assets, and much more.
While you focus on healing physically and emotionally, an attorney starts building your legal case from day one. For the strongest claim and maximized compensation, contact our law office immediately after any serious accident. Early legal representation makes a major difference.
Maximizing Compensation from Insurance Policies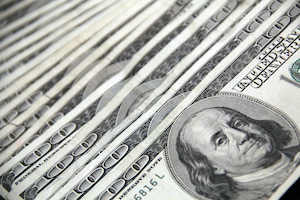 While no amount of money can undo serious injuries, obtaining maximum compensation is essential for victims and families to move forward. Here are ways we maximize insurance payouts:
Thoroughly review policies
Closely analyze all provisions to identify potential coverages. Look for hidden sources like umbrella or business policies.
Challenge exclusions
Dispute any denial of coverage by presenting arguments as to why it should still apply. Fight for your rights under the policy.
Demand policy limits
Obligate the insurer to match limits if a reasonable possibility of excess verdicts exists.
Link additional insurers
Name all parties who could share liability to tap into other applicable policies.
Involve excess insurers
Pursue next-level excess/umbrella policies if primary coverage is inadequate.
Dispute delays or deficiencies
Fight tactics like delays in investigating claims, refusing to defend, or failing to negotiate in good faith.
Argue bad faith
If unreasonable, negligence by the insurer itself may warrant extra-contractual or punitive damages.
A fierce negotiation strategy is crucial to motivate insurers to pay out the maximum policy sums available. We're not afraid to take on major insurance carriers to secure fair compensation for injured clients.
How Fault Percentages Impact Damages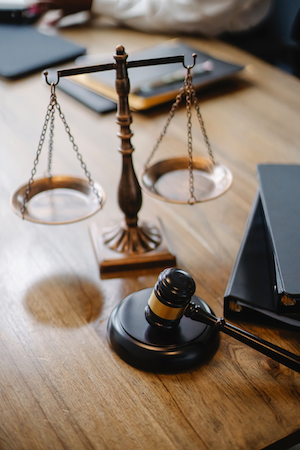 Many injury claims involve some degree of shared fault between parties. Under "comparative negligence" laws, your damage award is reduced by your share of fault, if any.
Key issues:
Even 1% of fault reduces damages
Any contribution, however slight, will decrease your recovery.
The burden of proof is on the defense
Their role is to establish your comparative fault.
Juries can assign percentages to non-defendants, protecting your award.
Dispute unreasonable assignments
Challenge any exaggerated fault percentages lacking evidence.
Focus on defendants' negligence
Keep attention on the proven actions of the defendants to minimize reductions.
Argue immunity should not lessen fault
Entities immune from lawsuits should still be assigned fault percentages.
Impact on liens/subrogation
Reduced awards may limit amounts owed to insurers and others with rights to settlement funds.
While you want to avoid any finding of comparative fault, if unavoidable, an experienced attorney can mitigate the damage to your case and focus decision-makers on the real culprits. Even with shared fault, substantial recovery is still possible.
Steps We Take to Protect Injury Victims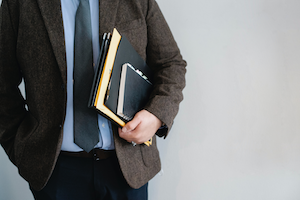 From the moment you retain our firm, our injury attorneys take proactive steps to protect you legally, financially, and physically following an accident. We assist with:
Evidence Preservation
Our Seattle personal injury lawyers critical evidence like photos, videos, defective products, and electronic records are safeguarded.
Reporting
Filing proper documentation with government agencies, insurers, and other entities to comply with requirements.
Investigating
Finding and interviewing eyewitnesses, uncovering key facts, and securing expert opinions.
Legal advice
Providing guidance on interacting with insurers, preserving confidentiality, documenting medical care properly, and avoiding actions that could undermine the claim.
Medical care
Getting you access to respected physicians and specialized rehab programs so recovery is thorough and documented.
Rehabilitation experts
Developing a personalized life care plan so you get the equipment, modifications, and therapy needed for independence.
We'll take every step, large or small, to protect you and vigorously pursue a favorable outcome. Our lawyers welcome the opportunity to help guide accident victims and improve their circumstances.
Why Insurer Low Ball Offers Must Be Rejected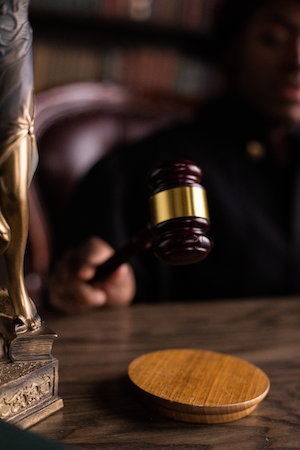 After an accident, you will likely receive a quick, low-ball settlement offer from the at-fault party's insurer. The amount may seem significant but accepting is almost always a mistake. Here is why:
It precludes pursuing rightful compensation
Acceptance waives rights to additional future damages
Early offers seem attractive to laypersons
Large sums feel substantial to unrepresented parties
Insurers leverage this, offering sums that sound fair to untrained ears
Insurers initially offer "nuisance value"
Quick payouts let them close files inexpensively, even if claims have merit.
We will listen to the unique circumstances of your case, answer any questions you have, and help you understand all your legal options. If we take your case, you pay nothing upfront and owe no attorney's fees unless we obtain compensation for you.
We have helped thousands of injury victims and families across Puget Sound recover millions in compensation. Let us fight passionately to make you whole again. You deserve justice.