Seattle Paralysis Injury Lawyer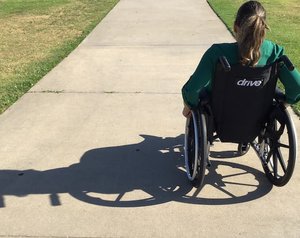 Paralysis caused by a catastrophic spinal cord injury can forever change your life. If you suffered paralysis due to someone else's negligence, you have legal rights to just compensation for your medical bills, lost wages, and the emotional trauma and financial costs of adapting to your disability.
But you don't need to pursue justice alone. A compassionate Seattle paralysis injury lawyer will fight for your right to full and fair compensation through a personal injury lawsuit. The dedicated attorneys at Moseley Collins Law have over 40 years of experience assisting victims like you. We'll help you get your life back after spinal cord injuries that result in paralysis.
If an accident left you or a loved one paralyzed, we can help.
How Can an Attorney Assist After Paralysis?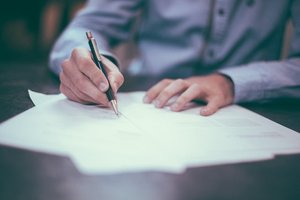 Our legal team will take charge of your spinal cord injury claim by:
Conducting comprehensive investigations to prove liability and damages
Gathering extensive evidence such as medical records, reports, and expert testimony
Consulting with doctors to understand your prognosis and long-term needs
Calculating all present and future economic losses due to disability
Determining appropriate payouts for pain, suffering, disfigurement, and reduced quality of life
Negotiating firmly with insurance companies seeking fair settlements
Taking cases to court if necessary and skillfully arguing for maximum justice
Handling all complex legal paperwork and communications to allow you to focus on recovery
Providing compassionate counsel and personalized attention through difficulties
With an experienced Seattle paralysis lawyer fighting for you, the liable parties are held fully accountable for all your paralysis-related losses. We make sure you get full compensation so financial worries don't compound your suffering.
Common Causes of Paralysis Injuries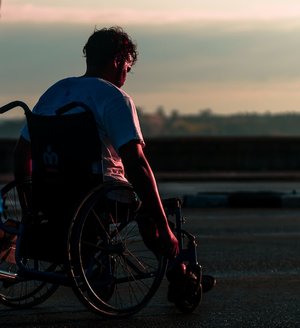 Paralysis occurs when an injury severs communication between the brain and parts of the body by damaging the spinal cord. Accidents that frequently cause paralysis include:
Motor vehicle collisions. High-impact auto accidents can fracture, dislocate, or crush the spinal cord. Whiplash can tear nerve roots.
Slip-and-fall accidents. Spinal discs can herniate or vertebrae can break in falls, impinging nerves.
Workplace accidents. Falls from heights, crush injuries, and electrocutions often paralyze workers.
Medical malpractice. Surgical errors, anesthesia mistakes, and delayed diagnoses sometimes lead to paralysis.
Violent crimes. Gunshots or stabbings severing the spinal cord cause paralysis.
At Moseley Collins Law, our Seattle personal injury lawyers thoroughly investigate how the negligent actions caused the accident and paralysis so victims get justly compensated for their spinal cord injuries.
Types of Paralyzing Spinal Cord Injuries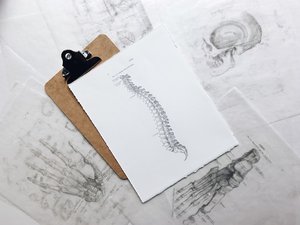 Depending on the location and extent of the spinal cord damage, a paralyzing injury may affect different parts of the body:
Tetraplegia/Quadriplegia. Paralysis in both arms and legs due to cervical damage.
Paraplegia. Paralysis in both legs caused by thoracic/lumbar injuries.
Monoplegia. One limb is paralyzed from damage to a single nerve.
Diplegia. Paralysis in similar body parts on both sides.
Hemiplegia. Paralysis on one side only.
Triplegia. Three limbs are paralyzed, usually on one side of the body.
Cauda equina syndrome. Sacral nerve damage causes bladder, bowel, and lower-body paralysis.
The higher the spinal column damage occurs, the more severe and widespread the paralysis becomes. Our award-winning personal injury attorneys make sure spinal cord injury victims receive adequate financial compensation based on their specific paralysis type and long-term prognosis.
Day-to-Day Struggles Due to Paralysis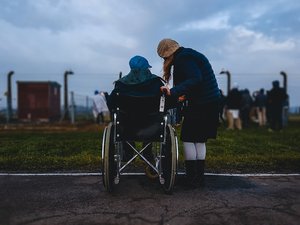 Paralysis affects every aspect of a person's life, including:
Loss of bowel/bladder control leading to infections
Respiratory issues due to weakened ability to cough and clear airways
Bedsores and skin breakdown from lack of movement
Joint deformities such as frozen joints from tendons tightening
Significant chronic nerve pain or spinal cord burning sensations
Increased vulnerability to depression and anxiety
Extreme fatigue from the body constantly working to adapt
Loss of independence in self-care, mobility, and activities
Our attorneys factor these daily paralysis-related impairments into demanding full and fair financial compensation. We fight to recover compensation for your ongoing medical treatment, equipment, home modifications, and personal assistance.
Compensation Available in Paralysis Injury Claims
Our legal team tenaciously pursues your maximum compensation. We make sure your spinal cord injury claims cover all present and future losses. Available damages may include:
Past and continuing medical expenses related to the paralysis
Extensive physical therapy, counseling, and rehabilitation
Lost income due to missed work time
Reduced earning capacity due to disability
Wheelchairs, hospital beds, lifts, and other equipment
Home and vehicle modifications for accessibility
Costs of in-home healthcare assistance
Pain and suffering
Loss of companionship
The enormous costs of long-term paralysis care require dedicated lawyers who will hold wrongdoers fully liable. We fight so clients can focus on healing from their spinal cord injury, not financial stress.
Time Limits to File Paralysis Injury Lawsuits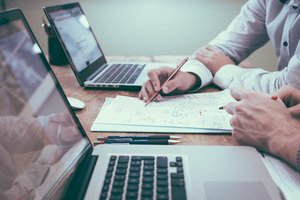 It's critical to contact our paralysis lawyers immediately after your accident before the statutes of limitation expire. In Washington state, personal injury claims and lawsuits typically must be filed within three years from the date of injury. Lawsuits against government entities can have much shorter windows. Early legal involvement also allows us to properly gather evidence and build strong claims. Don't leave compensation on the table by waiting to seek an experienced personal injury attorney.
Why Choose Us for Your Paralysis Case?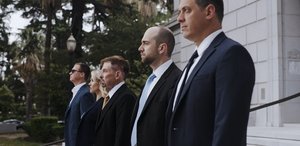 For over 40 years, injury victims suffering catastrophic spinal cord damages have trusted the legal team at Moseley Collins Law to fight for justice and maximum compensation. We have an impressive track record of results thanks to:
Decades of focusing solely on personal injury law
Extensive litigation experience to take cases to trial when needed
Reputation among insurers for securing record-breaking verdicts and settlements
Compassionate counsel and responsiveness to vulnerable clients
No fee unless we win monetary damages for your case
Put our proven paralysis injury attorneys on your side by contacting us for a free consultation today.
Paralysis Severity Varies by Nerve Damage Location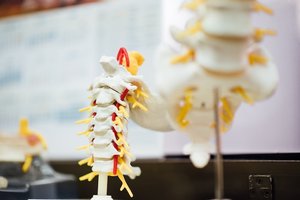 The spinal cord runs from the base of the brain down the back and is surrounded by vertebrae. Nerves branch out at each vertebral level to control specific body areas. The higher the injury location on the spine, the more function is impacted:
Cervical spine. Damage to C1-C4 paralyzes breathing muscles. Injury lower down affects arms and hands.
Thoracic spine. Impacts body trunk control. Higher injuries affect the legs and torso.
Lumbar spine. Lesions lead to leg paralysis and loss of bowel/bladder control.
Sacral spine. Causes paralysis in pelvic organs, hind legs, and feet.
Complete paralysis occurs when the cord is fully severed. Incomplete paralysis happens if some signals still pass through damaged nerves. Understanding how damage location impacts paralysis helps us recover your full compensation.
Proving Liability in Paralysis Injury Claims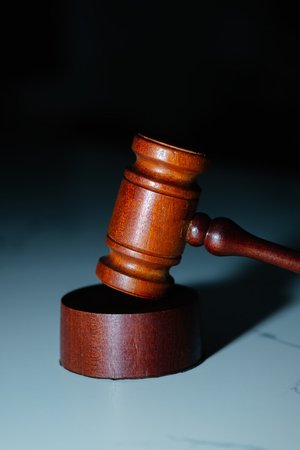 Paralysis victims must prove the liable party's negligence directly caused their permanent injuries. The elements of a successful claim include:
Duty
The defendant had an obligation to drive safely, provide proper medical care, or install fall protection.
Breach of Duty
The defendant failed to fulfill their duty by driving drunk, surgical malpractice, or a lack of railings.
Causation
Breach of duty led to the accident and spinal cord injury. Our lawyers engage medical experts to prove causation.
Damages
Quantifiable losses suffered such as medical bills, lost income, equipment costs, and pain.
Through rigorous investigation and documentation, we establish liability for the at-fault party under law. If multiple defendants share blame, we pursue damages from each. Strong counsel maximizes your claim outcome.
Overcoming Insurance Company Pushback
The negligent party's insurer rarely accepts blame upfront. They may argue:
Another factor besides their insured's actions caused the paralysis.
The insured properly fulfilled their duty, and the spinal injury was unpreventable.
Pre-existing medical issues contributed more than the accident.
The plaintiff shared partial fault when falling.
Experienced Seattle personal injury lawyers anticipate these insurance tactics. We gather irrefutable evidence and prove the defendant's sole responsibility for all losses under the law. We know how to secure full financial compensation even with contributory negligence.
Maximizing Compensation in Paralysis Claims
Simply recouping medical bills and lost income still often leaves paralysis victims with other lifelong burdens. Our attorneys make fight to compensate victims for:
Non-Economic Loss
Pain, reduced mobility, and inability to engage in activities previously enjoyed
Lost Future Earnings
Long-term impact on career and income
Future Medical Costs
Decades of equipment, procedures, and medications
Home and Vehicle Modifications
Ramps, roll-in showers, lifts, and hand controls
Caregivers
Help with dressing, bathing, cooking, and transportation
We use accountants and vocational experts to calculate your losses. Settlements must cover the true cost of lifelong paralysis.
Choosing the Right Paralysis Injury Lawyer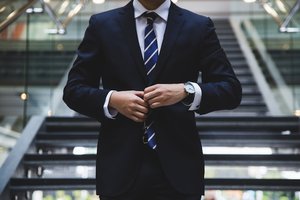 Not all attorneys have expertise in the complexities of spinal cord injury cases. When selecting counsel, look for:
Extensive paralysis case experience. An established history of results.
Legal resources. The means to hire experts, researchers, and investigators.
Trial experience. Proven litigation skills for court if needed.
Compassion. Paralysis devastates lives, demanding sensitivity.
Contingency fees. No payment unless we win your case.
Free consultations. Meet with you first to understand your case.
The paralysis lawyers at Moseley Collins Law check every box. For dedicated counsel and superior outcomes, contact us today.
Steps to Take After Suffering Paralysis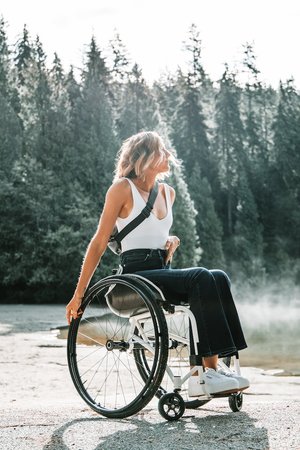 If you or a loved one suffered a paralysis injury due to another's negligence, take the following critical steps:
Seek emergency medical care. Stabilize the spinal cord and address any other trauma first.
Document everything. Keep records of all medical exams, procedures, and expenses.
Follow doctor recommendations. Comply with treatment plans to heal.
Consult our paralysis attorneys. We can start investigating and building a legal claim immediately.
Identify witnesses. Anyone who saw the accident occur or its aftermath.
Gather accident evidence. Photos of hazards or defective products involved.
Research the at-fault party. Find out if others were similarly injured by their negligence.
Avoid discussing blame. Any statements admitting fault can hurt your claim. Speak with a lawyer first.
By promptly consulting our knowledgeable Seattle personal injury attorneys, you'll have the greatest chance of being fully compensated for life-long paralysis challenges.
Long Road to Recovery After Paralysis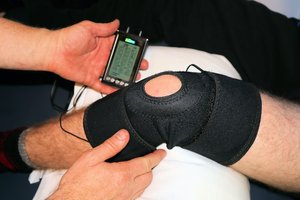 While some paralysis victims plateau in the improvement of function after about two years, recovery is still a lifelong process requiring significant adaptation and assistance. Our lawyers make sure settlements cover long-term needs:
Ongoing physical rehabilitation for muscle strengthening and maintaining range of motion
Assistive equipment such as power chairs to maximize independence
Accessibility modifications as changing needs are identified
Specialized transportation options
Home health aides for personal care and errands
Psychotherapy and support groups
Medications and procedures to manage secondary conditions like pain and infections
Annual medical evaluations to identify emerging issues proactively
Wellness education on topics like skin care, diet, stress reduction
By looking out for costs decades down the road, we work to protect our clients' futures. Maximum compensation can alleviate the heavy toll of paralyzing accidents.
For paralysis lawyers with the experience and dedication to fight for the compensation you deserve, choose the legal team at Moseley Collins Law. Connect with us today for a free consultation.