Seattle Nursing Home Abuse Lawyer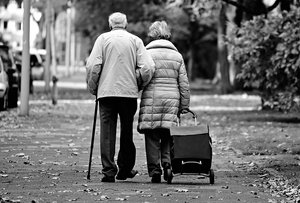 When your aging loved one requires skilled nursing care, you want to ensure they are safe, comfortable, and treated with dignity. Unfortunately, too often nursing home residents suffer from negligence, abuse, or exploitation at the hands of poorly trained, understaffed facilities.
If your family member was injured or abused in a Seattle nursing home, a dedicated nursing home abuse lawyer can help you hold the facility accountable and obtain the justice you deserve.
At Moseley Collins, our compassionate nursing home abuse attorneys have been helping abuse victims and their families find justice for over 40 years.
Common Types of Nursing Home Abuse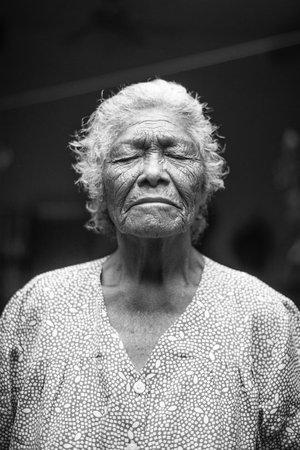 While nursing homes promise your loved one will receive professional care, many fail to live up to proper standards. Our firm frequently sees elder abuse cases involving:
Bed sores. Lack of repositioning leads to painful skin lesions prone to infection. This is one of the most preventable yet pervasive issues.
Dehydration or malnutrition. Residents with inadequate food and water intake become malnourished and susceptible to illness.
Medication errors. Wrong dosages and neglected prescriptions jeopardize health.
Infections. Poor hygiene practices spread communicable diseases among residents.
Wandering/elopement. Residents with dementia wander away unsupervised, resulting in injury or death.
Broken bones. Improper moving and transfers lead to fractures and improper healing.
Choking hazards. Difficulty in swallowing leads to respiratory issues.
Violent physical abuse. Staff loses patience and harms residents.
Emotional abuse. Demeaning, isolating, or threatening language.
Sexual abuse. Staff exploits vulnerable seniors.
Financial exploitation. Theft of funds, overbilling, and mishandling of accounts.
No family should have to helplessly stand by while a nursing facility neglects the safety and care of their loved one. At Moseley Collins Law, our nursing home abuse attorneys can investigate exactly what went wrong and develop the strongest case on your behalf.
Steps Involved in a Seattle Nursing Home Abuse Lawsuit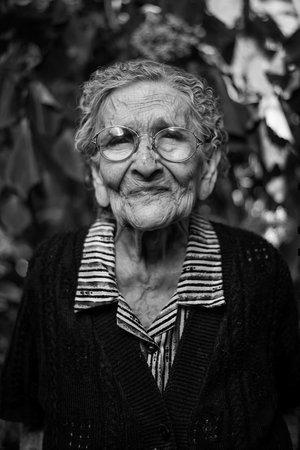 If your loved one was neglected or harmed in a nursing facility, our Seattle nursing home abuse lawyer will guide h:
Initial Consultation
This free meeting allows you to share details about your situation so our attorneys can assess the grounds for a potential case and advise you of your rights. We will discuss your options and address your concerns.
Investigation and Documentation
Next, we launch a thorough investigation, gathering medical records, resident logs, regulatory reports, and other evidence. We interview witnesses, doctors, and former employees and evaluate staffing.
Filing a Lawsuit
Once we have compiled documentation demonstrating the nursing home's liability, we file a complaint initiating a lawsuit on your behalf for the damages you suffered.
Discovery
During discovery, there is an opportunity for each side to request more information and documents as well as conduct depositions under oath. This further builds the case.
Trial Preparation
We will continue building evidence and testimony from nursing home abuse experts in preparation for trial. The majority of nursing home lawsuits settle before trial, but we are fully ready to take your case all the way.
Settlement Negotiations
We use mediation and negotiations aggressively to compel a fair settlement offer, backed up by our willingness to try the case. Maximizing your compensation is our goal.
Trial
If a satisfactory settlement is not reached through negotiation, we take the nursing home to trial for a judge or jury to decide the appropriate damages. We have a long track record of trial success.
At every stage, our skilled nursing home abuse attorneys keep clients informed and represented. The whole legal team works diligently so grieving families can find justice.
Why People Choose Our Law Firm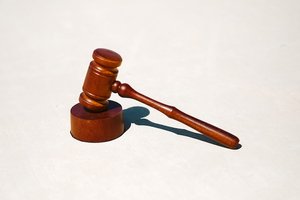 When dealing with the abuse or neglect of an elderly loved one, you need caring yet aggressive advocates in your corner. Moseley Collins Law has gained the trust and repeat business of numerous families based on:
Over 40 years of handling nursing home abuse cases. This focused experience means we know the ins and outs of building these often complex cases while minimizing the burden on the family.
Ability to assemble top nursing and medical experts nationwide. We partner with the best specialists locally and nationwide who can evaluate conditions, safety failures, and procedures at the nursing home. Their testimony is critical.
Resources to advance all needed case costs. We front expenses for records, expert fees, and court reporters, so families pay nothing out of pocket. If we don't achieve a settlement, you have no fees or costs.
Comfort in handling cases from start to finish. Our attorneys personally handle your case every step of the way. You work directly with our partners and are never passed off to less experienced associates.
Compassionate approach to each client. You are not just another case file for us. We know your family has suffered greatly. You need caring advocates focused on your needs first.
Don't wait to get experienced legal help investigating nursing home abuse or neglect. Call Moseley Collins Law for a free consultation.
Will a Nursing Home Abuse Case Go to Trial?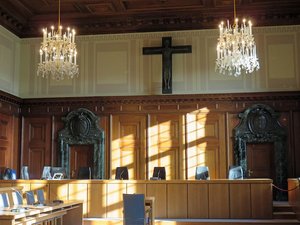 While we prepare every case meticulously for trial, the majority settle beforehand during negotiation, especially once the nursing home's insurance company sees the documented evidence against them. However, our firm holds the track record and resources to take your case to court and win if that becomes necessary. Defendants know this, prompting them to offer fair compensation pre-trial in most instances. With our attorneys in your corner, they understand you have the power to win at trial.
Who Pays the Settlement Money in My Case?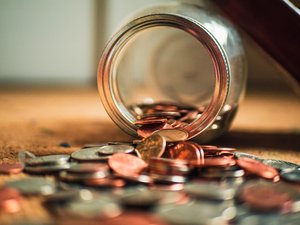 Settlement checks are issued by the liable nursing home's liability insurance company in most cases. Facilities carry policies just for this purpose. If the neglect was extreme enough to justify damages exceeding their policy limits, our attorneys can pursue other avenues such as the company's assets. Holding their insurer accountable for negligence up to coverage limits is our most common outcome. This removes the burden from families having to personally chase compensation.
Is There a Time Limit to File a Nursing Home Abuse Lawsuit?
Yes, Washington places a limit on when nursing home abuse or neglect cases can be filed in civil court. In Washington, victims generally have three years from the date of injury or death to pursue a claim.
It is imperative to consult our nursing home abuse attorneys promptly so we can evaluate your situation within the required timeframe. We also have strategies that may extend the filing deadline for you. Don't delay seeking legal counsel, because the clock starts ticking from the date of the incident.
Will Filing a Complaint Trigger Regulatory Investigation?
When our firm files a nursing home negligence lawsuit, it prompts notice to the Washington state health department, triggering an investigation separate from the civil case. They may do a site visit and records review. This further bolsters the case. However, our attorneys still build the strongest possible claim through independent evidence-gathering and medical expert review. The regulatory process simply runs parallel to your case, but we advocate directly for your family.
What Makes Nursing Home Cases Complex?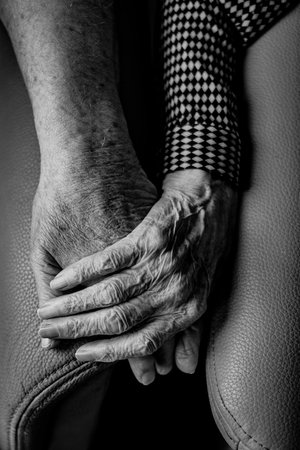 Several factors make nursing home abuse lawsuits more complicated than typical personal injury claims. These cases involve extensive medical records review, convoluted corporate structures shielding ownership, difficulty pinpointing exact times and caregivers involved, and many entities sharing potential blame. Our specialized legal team knows how to confront these intricacies. We have invested in nurse consultants, records organization technology, and discovery strategies to build solid cases.
It takes extensive resources and focused nursing home litigation experience to prove abuse and compelling damages. The legal team at Moseley Collins Law has the financial means and track record of success needed to handle these cases appropriately. We level the playing field for victims.
Warning Signs Your Loved One is at Risk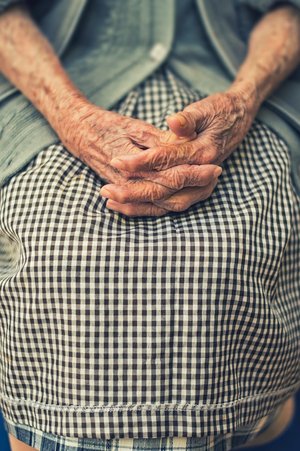 Even when choosing a well-ranked nursing facility, it is imperative families remain vigilant for any potential signs of inadequate care or safety measures. Document concerns. Warning flags include:
Decline in hygiene (body odor and soiled clothes/bedding)
Bed sores, skin breakdown, or untreated wounds
Significant unexplained weight loss
Dehydration
Lethargy and confusion
Mismanaged medications
Lack of promised care plan follow-through
Short staffing and high turnover
Resident altercations and fights
Lack of doctor communication
Overcrowding
Frequently Asked Questions About Nursing Home Abuse Cases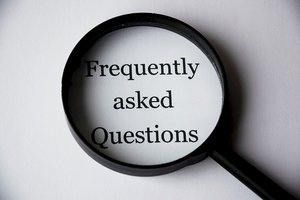 The prospect of placing an elderly loved one in a nursing facility stirs many concerns, even under normal circumstances. When neglect or abuse occurs, families are often left with frustrating yet critical questions. Here we provide answers to some common inquiries:
Will Filing a Lawsuit Impact My Loved One's Care?
We take measures to file the claim and conduct depositions and investigations discreetly to avoid any retribution. Your family member's ongoing care and comfort remain the priority. Under Washington law, facilities are prohibited from retaliation, and we watch for any signs of it.
Does Abuse Need to Be Intentional for a Facility to Be Held Liable?
Not necessarily. Nursing homes have a legal duty to keep patients safe, which encompasses both intentional and unintentional acts. For instance, if deficient staff training leads to an accident, the facility can still be responsible for negligent oversight. Gross misconduct does warrant greater damages.
Should I Report Abuse to the State Before Calling a Lawyer?
You have every right to report. However, your best course is retaining legal counsel promptly to preserve the ability to gather evidence and independently build a strong claim. There are statutes of limitations. Let us handle contacting regulators at the appropriate time as we shape your case.
What Proof is Required to Establish Nursing Home Neglect?
Our attorneys and nurse consultants are experts at gleaning proof of negligent care from medical charts, coroner reports, and regulatory surveys. We seek patterns. Expert testimony is also valuable. In some cases, hidden cameras have captured abuse. Documentation does much of the talking.
Who Pays for Expert Witnesses and Case Expenses?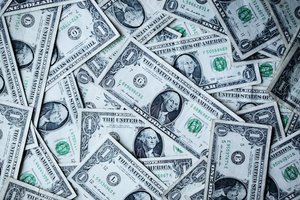 Moseley Collins Law fronts the costs for experts, record gathering, and court reporters as we build your nursing home case. You pay nothing out of pocket for these expenses. We only get reimbursed if your case settles. This removes barriers for families seeking justice.
How Much Time Does a Nursing Home Lawsuit Take?
On average, these cases resolve within 12 to 18 months, sometimes faster if liability is clear-cut. Every situation differs, depending on the complexity of factors. Our goal is to promptly gather the necessary proof to pursue resolution through settlement or trial as quickly as possible while being thorough.
The devastation of nursing home neglect or abuse often leaves families unsure where to turn. Our nurses and legal team provide the compassionate guidance and representation families need and deserve during such a difficult situation. We offer free consultations. Call Moseley Collins Law today.
Assessing Nursing Home Abuse Lawyers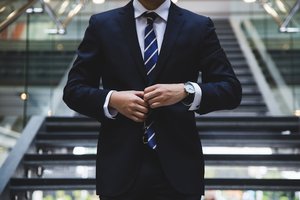 Pursuing justice after nursing home abuse requires specific legal skills and resources. When comparing firms, look for:
Substantial experience with elder care cases specifically. This signals deeper insights into building strong claims against nursing facilities.
Ability to thoroughly track down documentation. Nursing home cases hinge on comprehensive medical and administrative records review by someone qualified to interpret them.
In-house nurse consultant on staff. A nursing expert who can examine records and opine on proper protocols is invaluable.
Associations with top national medical specialists. To prove exactly what went wrong, testimony from radiologists, wound care experts, and pathologists is key. Access to specialists nationwide is a must.
Willingness to take cases to trial. Most cases settle before going to court, but firms still need trial experience and backbone to win in court if needed.
Technology to efficiently handle voluminous records. Medical histories can span thousands of pages. Firms need systems to gather and organize this data efficiently.
Our attorneys check each box, with the resources and 40 years of focused experience to take on nursing homes across Washington and win even complex cases. Discuss your situation in a free consultation.
Why Choose Us?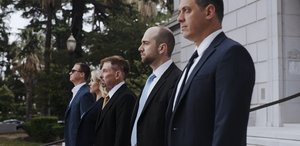 If your loved one has suffered injury, neglect, or abuse in a Seattle nursing facility, the dedicated nursing home abuse attorneys at Moseley Collins Law have the compassion, experience, and resources to get you the maximum compensation and justice you deserve. Families choose to partner with us because:
Our cases spotlight vital issues. Our litigation aims to raise public awareness and precedent to improve standards of care. Your case can make a difference.
Nursing home litigation expertise. With focused experience in this complex legal area, we have winning strategies other firms lack.
Hands-on attorney involvement. Experienced partners directly oversee your case at every stage, never handing you off to inexperienced associates.
Free case evaluations. Other firms charge fees just to review your situation. We provide complimentary, no-obligation consultations upfront.
We uncover systemic abuse patterns. One incident may reflect more widespread neglect issues we can expose through litigation. Your case helps bring change.
Our fearless legal advocacy helps families like yours find justice after nursing home abuse or neglect in Seattle. Connect with Moseley Collins Law today for a free consultation.