Seattle Medical Malpractice Lawyer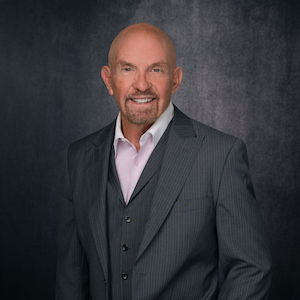 If you or a loved one has been injured due to medical malpractice in Seattle, you need an experienced attorney on your side. Medical malpractice cases involve complex legal and medical issues and require a knowledgeable lawyer to navigate the healthcare and insurance systems. Lawyers who specialize in medical malpractice understand what it takes to build a strong case and fight for maximum compensation for their clients.
Medical negligence can cause catastrophic injuries, permanent disabilities, and even wrongful death. The effects reverberate through families for years. While no amount of money can undo the damage done, securing fair compensation can provide stability and remove financial pressures to allow victims to focus on healing. An accomplished medical malpractice attorney advocating on your behalf can make all the difference.
What Constitutes Medical Malpractice?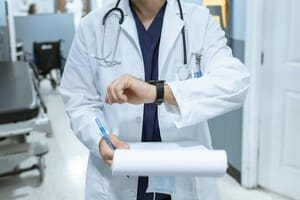 Medical malpractice occurs when a healthcare professional or healthcare facility breaches the accepted standard of care and directly causes injury or death to a patient. This can involve a wide range of medical mistakes and errors, such as:
Misdiagnosis or delayed diagnosis of a serious medical condition
Surgical mistakes during operations and medical procedures
Medication errors like improper prescribing or dosing
Childbirth with serious injuries to the mother or baby due to negligence
Failure to order needed tests or diagnostic imaging
Discharging a patient prematurely
Inadequately monitoring patients during recovery
Not referring to specialists when required
Negligence can be committed by any type of healthcare provider including doctors, nurses, surgeons, specialists, dentists, chiropractors, therapists, nursing homes, clinics, or hospitals. If the medical professional's error, lack of skill, or failure to take proper precautions directly results in avoidable patient harm, it is considered medical malpractice.
Some examples of common medical malpractice cases we see in Seattle include:
Surgical Mistakes: Botched surgeries, operating on the wrong body part, leaving surgical objects inside patients, post-operative infections, and other surgical errors.
Failure to Diagnose: Missing a stroke diagnosis or failing to detect a serious illness like meningitis or sepsis in time for effective treatment.
Birth Injuries: Preventable mistakes during labor/delivery like deprivation of oxygen to the brain that result in cerebral palsy or permanent disabilities.
Medication Errors: Administering the wrong drug or incorrect dose leading to injury. Too many drug interactions going unchecked can also be malpractice.
Nursing Home Abuse and Neglect: Bedsores, falls, malnutrition, dehydration, and unattended medical needs.
Dental Malpractice: Permanent nerve damage and loss of functionality due to dental errors.
Emergency Room Mistakes: Failure to diagnose and stabilize emergency medical conditions.
Anesthesia Errors: Incorrect administration of anesthesia leading to brain damage or death.
These are just some examples. There are countless ways healthcare professionals can demonstrate negligence through action or inaction that seriously impacts patient health. If you believe you or someone in your family has been the victim of a preventable medical error, you need to consult with a medical malpractice attorney as soon as possible about your legal options. Time is of the essence in these cases.
The Challenges of Proving Liability in Medical Malpractice Cases
While it may seem straightforward, proving liability in medical malpractice cases can be extremely difficult. Medical negligence laws vary by state but in Washington, injured patients must definitively make medical malpractice claims and prove all of the following elements:
A legitimate doctor-patient relationship existed so the healthcare provider owed a duty of care to the patient.
The negligent doctor, or medical professional violated the accepted standard of care either through an act (something they did wrong) or omission (something they failed to do).
The substandard medical care caused the patient to suffer actual personal injury or loss, from either a new injury or exacerbation of an existing condition.
The breach of duty was the proximate cause of the damages. In other words, the patient's injuries must have a direct causal link back to the provider's negligent actions.
This places a high burden of proof on victims of medical negligence. Meeting the legal standard requires far more than just telling your story or having a subjective belief malpractice occurred. Medical records must be comprehensively obtained and reviewed. Then medical experts must be retained to assess the records and be willing to testify that (in their professional opinion) the defendant healthcare provider clearly deviated from the medical standard of care. The full extent of injuries needs to be quantified and supported using documentation. Causation has to be compellingly established.
Hospitals, doctors, nurses, and their insurance carriers vigorously defend against medical malpractice lawsuits here. Very rarely will they voluntarily admit fault or offer fair compensation. Our law firm has successfully litigated medical negligence cases against prominent Seattle hospitals and we look into cases against: Swedish Medical Center, Harborview Medical Center, Overlake Hospital, Providence, Multicare, Kaiser and many more. We know what it takes to build an ironclad case against powerful defendants who have near unlimited resources.
Navigating the Statute of Limitations in Washington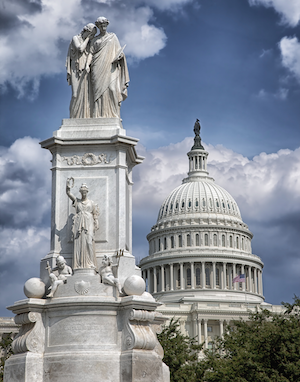 Another major hurdle in medical malpractice cases is the restrictive statute of limitations in Washington State. This law strictly dictates the deadline for filing a medical malpractice claim or negligence lawsuit in civil court. Per RCW 4.16.350, claims must commence either:
Within three years of the date of the negligent medical act or omission that caused injury - or
Within one year of when the negligence should have reasonably been discovered.
Whichever is longer.
Note the "should have been discovered" language. The clock starts ticking once there are reasonable indications malpractice may have occurred, regardless of whether the victim made the actual discovery or not.
This law applies only to adults, however.
Determining the proper deadline is tricky and requires an experienced Seattle medical malpractice lawyer to thoroughly investigate key dates regarding:
When the negligence actually occurred
When the first symptoms appeared
When a reasonable person should have first suspected malpractice
Are there any tolling events?
We take extraordinary measures to file every single claim well before the statute runs out. Once time expires, you lose the ability to recover any compensation for your damages, however severe they might be. Don't take chances by waiting. Call an attorney immediately if medical negligence is suspected.
Damages Recoverable in a Medical Malpractice Lawsuit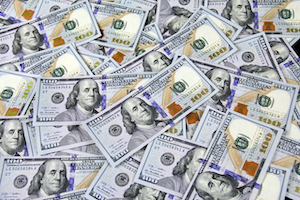 When substandard medical care causes catastrophic injuries or wrongful death, the ripple effects can be devastating financially and emotionally. Some of the most common damages our clients face include:
Exorbitant ongoing medical costs like surgery, therapy, rehabilitation, home healthcare, skilled nursing care, medical facilities, special medical equipment and more
Lost income and diminished earning capacity from being unable to work
Reconstructive surgeries and procedures
Lifetime costs of care for a disabled child who now requires special education and accessibility needs
Emotional trauma, pain and suffering
Loss of companionship and consortium for spouses/partners
Out-of-pocket medical and hospital bills
Funeral and burial costs in wrongful death cases
Loss of inheritance for surviving family members
The experienced medical malpractice attorneys at our firm help victims and grieving loved ones accurately quantify both economic and non-economic damages so they can fight to recover fair compensation through a jury verdict or settlement. While money can never undo the damage, it provides security to move forward. Our goal is to ease the financial burden as much as possible.
Selecting the Right Medical Malpractice Law Firm in Seattle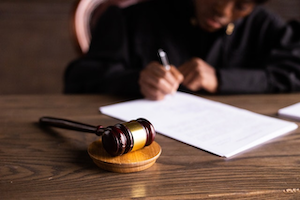 Choosing the right lawyer is critical to maximizing compensation and successfully holding negligent providers accountable. Factors to consider when researching firms include:
Does the firm focus on medical malpractice? You want attorneys focused primarily on these complex cases, not generalized personal injury lawyers. Ask how many years they have handled the medical negligence claims and what percentage of their caseload is devoted to it.
Do they have a proven track record of results? Ask for case results and past settlements/verdicts obtained for clients. Success depends heavily on a firm's litigation experience.
What is the lawyer's track record of settlements versus trials? While most cases settle out of court, you need to know your attorneys are fully prepared and unafraid to take a strong case to trial if needed.
Who covers litigation costs? Costs like experts, records, depositions etc. can exceed $100k. Avoid firms that force clients to front these costs upfront. We cover all costs throughout the duration of the case and only charge a fee when we win.
Does the firm offer client references? Reputable lawyers will allow you to speak with former clients about their experience.
How long has the firm been in business? Older firms have seen every defense strategy. Newer lawyers lack the depth of experience.
Do they devote sufficient resources to cases? Building strong cases takes time and manpower. Ensure the firm has ample staffing and doesn't take on too many clients. Ask their lawyer-to-staff ratio.
The right lawyer for the job makes all the difference in these high-stakes cases. Don't trust your situation to anyone less than the best. Vet firms thoroughly and align yourself with accomplished attorneys who have a track record of going to bat for clients.
Our Promises to Medical Malpractice Clients
When victims put their trust in our law firm, they gain an entire team fully dedicated to their needs. Our promises include:
Free consultations to discuss your situation and options at no cost
No recovery, no fee guarantee- we only collect if you win compensation
Personal attention and excellent communication from start to finish
Aggressive and ethical legal representation- we aim to exceed expectations
Meticulous investigation of how the malpractice occurred and its consequences
Covering all case costs like experts, records, travel etc. so you pay nothing
Fighting for maximum compensation through settlement negotiations or jury verdict
Continuity of attorneys- your lead lawyer handles your case directly end-to-end
Support finding the best physicians for further treatment and rehabilitation
Regular case updates so you feel informed about progress
We realize pursuing justice is extremely difficult under the circumstances. Our goal is to lift as much of the burden from victims' shoulders as possible. Rest assured our legal team will handle everything with compassion and skill.
Initial Steps After Medical Negligence Occurs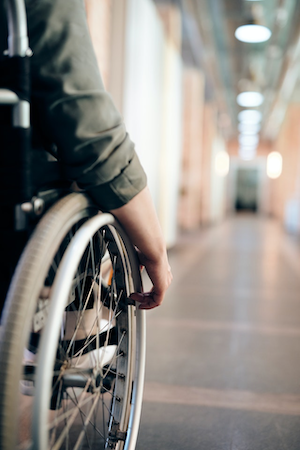 If you suspect you are the victim of a medical malpractice case, critical next steps include:
Documenting Symptoms: Track your symptoms, diagnoses, pain levels, and treatment results in a journal. Photos/videos of infections or injuries can also help.
Gathering Records: Request a complete copy of your medical records from each provider involved. This creates a paper trail.
Seeking Second Opinions: Do not hesitate to get another medical evaluation by an independent expert. Their review of your case carries significant weight.
Telling Your Story: Documenting your experience is vital. Write down everything you recall happening including dates, conversations, names of staff involved, and any errors you noticed.
Preserving Evidence: Retain any defective medical devices or foreign objects removed from your body after surgery. Do not allow the medical provider to simply dispose of them without documentation.
Reporting Errors: File a formal complaint reporting the negligence with the Washington Department of Health and/or Washington Medical Commission. This creates an important record. However, we advise you to speak with a lawyer firstbefore filing with these entities.
Consulting an Attorney: Do not delay in speaking with a lawyer about your potential claim. Naivety about your rights can be extremely costly over time.
The actions you take in the initial days and weeks following negligence are crucial. Protect yourself by contacting a knowledgeable medical malpractice attorney right away for guidance.
Why Choose Our Lawyers?
Our firm offers elite-level experience representing victims of medical negligence in Seattle and throughout Washington. When you become a client, you gain immediate access to veteran attorneys with:
40+ years combined handling medical malpractice cases
Over 500 5-star reviews on Google
In-depth knowledge of Washington negligence laws
A track record of record settlements & verdicts recovered
Excellent reputation with doctors, experts, and other attorneys
We are litigation attorneys at our core and do not hesitate to take strong cases to court when necessary. Our record of success comes down to exceptional preparation, diligent investigation, finding the best experts, and aggressive litigation when appropriate.
How Medical Malpractice Cases Typically Proceed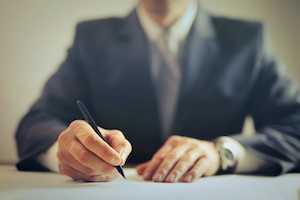 Below is an overview of how these complex cases unfold once an attorney is retained:
Initial Consultation: This free meeting allows us to listen to your story, answer questions, and assess the merits of your potential claim. We will advise you frankly regarding your options and send you resources when we are unable to represent you. In other words, we try to help everyone who calls regardless if we take their case.
Investigation Phase: We thoroughly gather all pertinent medical records, bills, and evidence like medical devices. Witnesses are interviewed. Applicable statutes and case law are researched.
Case Review by Medical Experts: Unlike other law firms, we have our cases reviewed by panel of three medical experts to uncover any shred of evidence needed to win your case. If this review is passed, we then reach out to specific specialist to see if they would be willing to testify. We do not charge for this review. We only charge a fee if we win your case.
Filing of Lawsuit in Court: Litigation commences by filing the complaint detailing counts of negligence.
Discovery Phase: This involves written interrogatories, depositions, subpoenas for documents, and more to build evidence.
Pretrial Motions: Certain evidence or testimony may be challenged by either side via motions filed with the judge. We zealously fight for our clients.
Settlement Negotiations: After discovery, serious talks aimed at settlement typically take place, often including mediation. Over 90% of cases settle without going to trial.
Trial: If no settlement is reached, the case proceeds to trial before a judge or jury where we rigorously argue on the victim's behalf, calling witnesses and presenting evidence.
This is a high-level overview of how the process flows. An in-depth explanation of medical negligence litigation goes well beyond this article. The takeaway point is that these cases are complex and you need experienced attorneys guiding you each step of the way.
Schedule a Free Consultation with Our Attorneys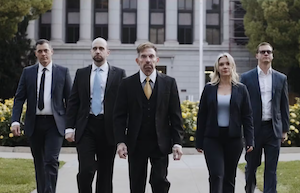 If you or someone you love has potentially suffered harm due to medical errors in the greater Seattle metro area, or anywhere in Washington State, please reach out to our firm immediately for a free consultation. We will listen to the details of your situation, assess potential negligence, advise you of your legal options and rights, and guide you in the next best steps. Our experienced medical malpractice lawyers are here to help. Call or contact us online today. Justice awaits.