Seattle Commercial Accident Lawyer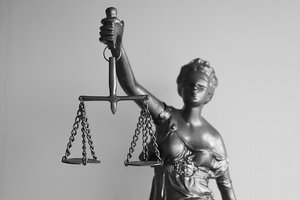 Commercial trucking accidents can leave you with piles of medical bills and lifelong injuries. Often, these accidents are due to the truck drivers' or the trucking companies' negligence.
If you or a loved one has been injured in a commercial accident in Seattle, you may be eligible to pursue legal action and receive compensation for your medical expenses, injuries, lost wages, and other damages. The experienced personal accident attorneys at Moseley Collins Law provide aggressive representation for victims of commercial truck accidents, commercial vehicle accidents, and other catastrophic injuries caused by commercial entities.
For over 40 years, the award-winning legal team at Moseley Collins Law has fought on behalf of injury victims and recovered some of the largest verdicts and settlements in the region. We have the resources and dedication needed to take on major insurance companies and commercial vehicle corporations. If you were injured due to truck driver negligence, contact our office today to discuss your case in a free consultation.
Common Causes of Commercial Truck Accidents in Seattle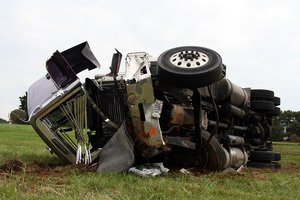 Many of the Seattle truck accidents we see are due to another's negligence or misconduct. Some of the most common causes include:
Truck driver fatigue or falling asleep at the wheel. Driver fatigue is a major factor in many serious truck crashes. Trucking companies may overload drivers' schedules in violation of the federal Hours of Service regulations. When commercial drivers don't get adequate rest, the results can be disastrous.
Distracted or impaired driving. Truckers face many on-the-job distractions, including cell phones, GPS systems, paperwork, and dispatch communications. Texting while driving a truck is especially dangerous. Drug and alcohol use by truck drivers can also contribute to a catastrophic Seattle truck crash.
Poor truck maintenance. When trucking companies fail to properly maintain their vehicles, brake failure, tire blowouts, and other mechanical defects can cause the truck drivers to lose control. Lack of maintenance leads to predictable yet avoidable truck crashes.
Dangerous or defective truck parts. Truck manufacturers and parts suppliers have a duty to ensure their products are reasonably safe when operated as intended. When defective products lead to catastrophic failure, the manufacturer may share in liability along with any negligent trucking companies or drivers.
Improper loading. How cargo is loaded onto a truck can impact stability and handling. Trucking companies must ensure cargo is properly secured and the truck's weight stays within lawful limits. When a truck is overloaded or the load shifts, it can cause the vehicle to topple or jackknife.
Reckless driving behaviors. Truckers sometimes drive too fast for conditions, or improperly change lanes. These reckless behaviors endanger everyone on the road. Fatigued and overworked drivers are more prone to making bad driving choices.
If any negligent, reckless, or unlawful conduct contributes to a commercial truck crash or other catastrophic accident, the liable parties may owe significant compensation to anyone injured as a result. Experienced truck accident attorneys can investigate all the potential causes and hold the appropriate parties fully accountable.
Common Commercial Semi-Truck Accident Injuries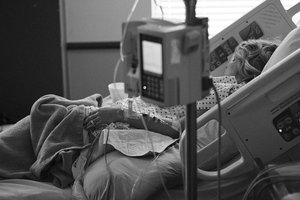 When a fully loaded 80,000-pound truck collides with a smaller passenger vehicle, the damage can be extensive. The force of a truck accident can literally crush an automobile and cause life-altering injuries to the vehicle occupants. Some of the most serious truck accident injuries we frequently see include:
Traumatic brain injuries. The violent jolts involved in truck crashes can cause the brain to impact the inside of the skull, leading to concussions, contusions, and debilitating traumatic brain injuries. These injuries can leave victims with permanent cognitive deficits.
Spinal cord injuries. Truck collisions may generate sufficient force to fracture vertebrae or damage spinal discs. This frequently results in partial or complete paralysis and loss of sensation in the extremities. Spinal cord injuries are emotionally and financially devastating. The lifetime cost of care can easily exceed $2 million.
Broken bones. It takes enormous force to break thick bones such as the femur, hip, or pelvis. These orthopedic injuries typically require surgery, screws, plates, and extensive physical therapy. Full recovery may not be possible, especially for older accident victims.
Amputations. When a truck crashes into a smaller vehicle, the smaller vehicle often winds up trapped beneath the crushing weight of the truck's undercarriage. This can result in complete or partial amputation of legs, arms, hands, or feet. Prosthetics and rehabilitation are required.
Internal organ damage. The severe blunt forces involved in commercial truck crashes can tear organs, cause internal bleeding, crush the chest, and lead to life-threatening trauma. Lung, heart, kidney, liver, and gastrointestinal injuries are common.
Burn injuries. If a truck accident causes a fire or explosion, occupants of the smaller vehicle may suffer disfiguring and painful burn injuries requiring prolonged hospitalization and skin grafts. Scarring can be permanent.
Wrongful death. When the injuries caused by a truck crash prove fatal, the surviving family members suffer emotionally and financially. A wrongful death claim enables certain family members to recover compensation.
The experienced truck accident lawyers at Moseley Collins Law in Seattle understand how to calculate and prove all categories of damages so injury victims can recover fair and full compensation. We retain accident reconstruction experts, biomechanical engineers, physicians, vocational experts, and life care planners to prove the full extent of your losses.
Steps to Take After a Commercial Truck Accident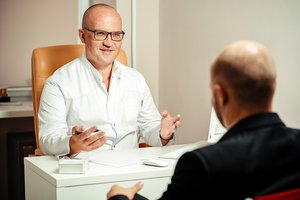 After an accident involving a commercial truck, take these steps right away to preserve evidence and protect your legal rights:
Get immediate medical assistance. Seek emergency medical care even if you don't think you were seriously injured. Adrenaline and shock can temporarily mask pain. Getting prompt treatment also creates important medical records.
Report the crash to authorities. Make sure the responding officers document everything involved in the incident from road and weather conditions to witness statements. The police report can be crucial evidence.
Collect contact and insurance information. Get the names, phone numbers, addresses, and insurance information for all involved drivers. Take pictures of their license plates, trucking company information, cargo, and any damage.
Take photos of the scene. Use your cell phone to photograph the vehicles' positions, skid marks, debris, and the overall scene. These pictures help accident reconstruction experts determine what happened.
Write down recollections of the crash. While memories are fresh, create written notes describing how the crash occurred and who was at fault. Details can fade quickly. Keep the notes for your attorney.
Avoid discussing fault. What you say at the scene about who was at fault could be used against you later. Merely state the basic facts and avoid speculation about causes or responsibility.
Seek legal help quickly. Contact an experienced truck accident attorney right away. Preserving evidence quickly is essential. Do not accept any settlement offer before speaking to a qualified lawyer.
Our experienced Seattle truck accident attorneys offer thorough investigations to uncover additional liable parties and sources of fair compensation for injury victims. To get started with a free consultation, contact our office today.
Why Hire Us for Your Commercial Vehicle Injury Claim?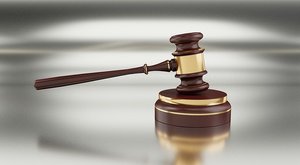 If you or a loved one suffered catastrophic injuries in a truck crash or commercial vehicle accident caused by someone else's negligence, selecting the right attorney is essential. Moseley Collins Law has an outstanding record of success in commercial vehicle cases.
Decades of focused experience. For over 40 years, we have handled commercial vehicle claims. We know the federal laws and regulations, common defenses, and winning strategies inside and out.
We only handle injury and wrongful death cases. Our firm never represents insurance companies or corporate defendants. We work only for injured people against the insurance companies responsible for their damages.
National reputation. Our attorneys are recognized nationally for record truck accident verdicts and settlements. We know how to maximize compensation under federal and state laws.
Resources to take on big companies. We have the financial resources for comprehensive investigations and retaining expert witnesses. We are willing to take cases to trial against major defendants.
Exceptional client service. We treat every client like family. You will never feel like just a file number or paycheck to us. We understand this is likely your only chance to recover the compensation needed to rebuild your life.
No fee unless we win. We provide representation on a contingency fee basis. You pay us no attorney fees whatsoever unless we successfully resolve your case. We also advance all case costs rather than burdening clients.
Christian values. Our attorneys aim to honor God by practicing law with compassion, integrity, and diligence. We pursue justice while recognizing God's authority over all human affairs.
Frequently Asked Questions About Commercial Accident Claims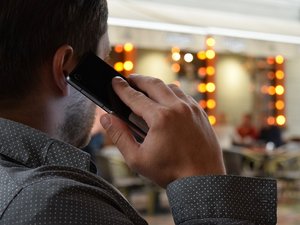 These are some of the common questions we hear from clients about their truck accident cases.
What Are Common Defenses in Truck Accident Cases?
Insurers routinely try to blame the car driver or downplay injuries. Typical defenses include claims you were speeding, not paying attention, or made an unsafe lane change. Experienced attorneys know how to overcome these arguments. We investigate road designs, sight lines, truck maintenance records, and driver logbooks for evidence to refute defense allegations.
How Long Do I Have to File a Truck Accident Lawsuit?
Each state has strict time limits called statutes of limitation. In Washington, injury victims typically have three years from the date of a crash to either settle or file suit. A personal injury attorney can explain the deadlines relevant to your case. Starting promptly maximizes access to evidence.
How Much Can I Expect to Recover?
Every truck wreck is unique so there is no average settlement. Compensation depends on factors such as liable parties, provable damages, insurance coverage, shared fault, injuries, and lost income.
Who Pays My Medical Bills During a Claim?
Your own health insurance, workers' compensation, or governmental benefits such as Medicare may pay initial bills. However, the at-fault party ultimately owes for all economic damages, including medical.partl From any settlement, medical providers can be repaid for what they paid so you recover that outlay too.
Can I Still Pursue a Claim if I Was Partly at Fault?
Yes, Washington follows pure comparative negligence rules. If you were partly at fault, your compensation would be reduced by your percentage of fault, but you can still recover the remaining amount from the defendants. An experienced attorney is essential to make sure fault is damages are properly apportioned.
What if the Truck Driver Does Not Have Enough Insurance?
Most truck companies are required to carry at least $1 million in liability coverage, but that may not be enough for catastrophic injuries. However, companies can be sued directly for negligent hiring, training, or retention of unsafe drivers. Trucking companies, shippers, and manufacturers may have additional liability.
The Claims Process After a Commercial Accident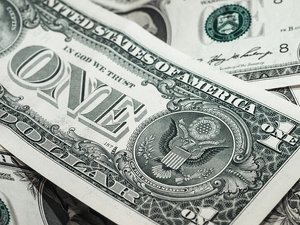 Pursuing fair compensation after a catastrophic commercial vehicle crash involves a complex legal process. Our seasoned attorneys guide each client through the critical steps:
Investigation and Evidence Gathering
Right after an accident, evidence must be preserved including photos, reports, witness accounts, vehicle data, and traffic camera footage. We work quickly to gather digital information, take recorded statements, download electronic trucking logs, inspect vehicles, and more. Strong evidence proves liability.
Assessing Liability
Trucking accidents often involve multiple potentially liable parties, including the driver, trucking company, shipper, manufacturer, or others. We thoroughly analyze every entity in the supply chain to identify the negligent conduct that caused the crash. Maximizing the number of liable defendants is key to getting you full damages.
Proving Damages
Injuries, lost income, medical treatment, and other damages must be meticulously documented. We work with economists, doctors, vocational experts, life care planners, and actuaries to prove both economic and non-economic damages. This provides the evidence needed to demand full and fair compensation.
Settlement Negotiations
Once liability and damages are demonstrated, we demand adequate compensation from insurers and corporate defendants. If they refuse reasonable offers, we are fully prepared to try cases before a jury. Our reputation often compels companies to settle rather than face us in court. We negotiate tenaciously on your behalf.
Litigation if Needed
If defendants fail to make adequate settlement offers, we are not afraid to take cases to court. Our litigation team has decades of trial experience and a proven record of jury verdicts far exceeding settlement offers. We are always ready for trial if it becomes necessary. Our adversaries know we mean business.
Collecting Compensation
Once a case settles or receives a jury award, collecting funds can be complex, especially from multiple defendants. We ensure all compensation is properly paid, handle disputed coverage issues, and take all needed steps so you receive 100% of what you are owed. We stay on the case until you get paid.
How Trucking Company Negligence Causes Accidents
While truck drivers are often blamed for crashes, the trucking companies themselves frequently contribute to causing these devastating collisions. Trucking firms may be liable for negligence in areas including:
Inadequate driver hiring and training
Fatigue and overwork
Lack of maintenance
Improper loading
Retention of unsafe drivers
Our attorneys have seen countless collisions attributable to trucking company negligence rather than just "bad" drivers. We tenaciously pursue trucking firms and top executives individually for compensation when their actions and oversight fail to provide reasonably safe operations. Trucking companies must be held accountable.
Destructive Consequences of Commercial Truck Crashes
When a fully loaded tractor-trailer truck slams into a smaller vehicle, the injuries sustained can drastically alter the lives of crash victims and families. Some of the profound consequences our clients have suffered include:
Permanent disabilities such as paralysis, loss of limbs, or traumatic brain damage requiring lifetime care
Inability to return to work in the same capacity or at all after an accident due to physical restrictions
Mounting medical costs from surgeries, treatments, therapies, prescriptions, equipment, in-home nursing care, and other expenses
Total loss of income when injuries prevent resuming a previous career or job qualifications
Decline or loss of employer-provided health insurance after inability to work
Drawing down savings accounts and retirement funds quickly to cover post-accident costs
Loss of home ownership when medical costs exhaust all financial resources including home equity
Strain on marriages and family relationships due to financial stress, physical limitations, and care demands
Neglect of other family needs such as educating children due to overwhelming injury expenses
Crushing anxiety, depression, hopelessness, and desperation when lives are irrevocably changed
Constant physical pain, weakness, scarring, disfigurement, and reduced mobility
Loss of the company, guidance, intimacy, and joy provided by a deceased loved one
The experienced truck accident attorneys at Moseley Collins Law understand the full scope of trauma inflicted on commercial truck accident victims. We fight passionately to recover the compensation you need and rightfully deserve. With our advocacy, you and your family will gain the resources to move forward.
The Vital Role of Truck Safety Technology
Advanced safety technologies available for commercial trucks play a critical role in helping prevent truck accidents and save lives. Some important technologies include:
Automatic emergency braking. These systems use radar and cameras to detect impending forward collisions with other vehicles or objects. The truck automatically applies emergency braking if the driver does not respond to alerts. This technology could avoid many truck rear-end accidents.
Blind-spot monitoring. Sensors detect vehicles in the truck's blind spots and provide audible and visual alerts to the driver. This helps prevent unsafe lane changes and merging accidents. Newer systems automatically apply corrective steering or braking if needed.
Lane departure warning. Cameras monitor road lines and alert the driver if the truck begins drifting out of its lane. This reduces single-vehicle run-off road crashes as well as sideswipe collisions.
Stability control. Electronic systems continuously monitor forces acting on the truck, automatically reducing engine power and applying brakes to individual wheels to prevent rollovers. This can prevent up to 56% of rollovers.
Drowsy driver alerts. Inward-facing cameras watch for telltale signs of fatigue such as yawning, eyelid drooping, and head nodding. The system provides audible alerts prompting the driver to rest when drowsiness is detected.
Telematics. GPS fleet tracking systems record real-time data on driver behaviors like speeding, hard braking, acceleration, and idle time. Companies can identify unsafe habits and coach drivers to improve.
Backup cameras and parking sensors. Given large blind spots around trucks, cameras, and parking sensors substantially reduce the risk of back-over collisions with pedestrians, vehicles, or objects behind the truck.
Our firm consults with top experts in truck safety systems. We examine whether available technologies could have prevented crashes. If trucking firms fail to utilize available safety equipment, their negligence may substantially increase settlement value.
Why Trucking Companies Resist Maximum Settlements
Corporate trucking firms and their insurance companies are financially motivated to avoid paying the full compensation commercial accident victims rightfully deserve. Their tactics include:
Delaying settlements. Insurance firms often deliberately stall the claims process through paperwork delays, dragged-out communication, postponed medical reviews, and other stonewalling tactics. This applies pressure on struggling families to accept reduced sums just to receive needed funds.
Minimizing injuries. Insurers routinely downplay the severity and likely duration of collision injuries. Even when serious disabilities are obvious, they depict injuries as soft tissue damage warranting lower compensation.
Blaming victims. Seeking to reduce liability, insurers scour records for any indication a victim shared fault such as old speeding tickets, faults in police reports, previous crashes, or other issues to shift blame.
Disputing medical treatment. Insurers often claim ongoing treatment is excessive or unnecessary to avoid paying the full costs. Judges and juries generally award all reasonable medical costs.
Challenging lost income awards. After accidents prevent victims from returning to former careers, insurers fight lost earnings claims by disputing qualifications, work-life expectancy, and projected salary increases.
Fighting non-economic damages. Compensation for pain, suffering, loss of enjoyment of life, and loss of consortium are capped in some states. Insurers insist on low valuations within caps regardless of disabilities.
Seeking recoupment rights. If a victim receives disability, workers' compensation, or health insurance payments, insurers seek to deduct those collateral sources from any settlement, reducing the net compensation.
The seasoned truck accident attorneys at Moseley Collins Law are intimately familiar with these insurance company tactics. We aggressively fight back to ensure you receive every penny you deserve. We level the playing field against even the largest insurers.
Nuances of Commercial Vehicle Crash Litigation
Commercial trucking accident cases involve many complex legal nuances our experienced attorneys manage seamlessly, including:
Federal regulations. The trucking industry must comply with the applicable Federal Motor Carrier Safety Regulations Violations and provide evidence for truck accident claims. We know all the federal trucking rules and laws.
Multiple defendants. Unlike typical injury claims against just one driver, truck cases often involve multiple liable defendants, including the driver, truck owner, motor carrier, shipper, manufacturer, and maintenance company.
Diverse insurance policies. In addition to liability coverage, policies such as umbrella plans, business auto policies, corporate E&O, and individual driver policies enter into play. Maximizing coverage is key.
Large loss scenes. Truck crashes often result in extensive debris fields, long skid marks, and destruction across multiple lanes. Thoroughly documenting the expansive scene with experts is vital.
Sophisticated data. Modern trucks generate crash data, electronic driving logs, GPS records, and engine and transmission codes we obtain and interpret with truck technology experts.
Retained expert witnesses. Expert testimony is required to prove truck safety standards, freight broker duties, corporate negligence, causation, biomechanics of injuries, and post-crash mechanics, and to rebut defense arguments.
Structured settlements. Negotiating periodic payments through annuities or other structured settlements for long-term care or permanent disabilities involves financial and legal intricacies.
The complexity of commercial vehicle claims requires an attorney highly versed in federal regulations, liability theories, insurance, and litigation specific to these cases. At Moseley Collins Law, we have decades of focused trucking accident experience. You can trust us to master the legal details.
Why Choose Us?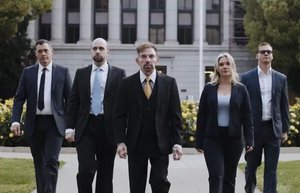 Moseley Collins Law boasts the resources, experience, peer reputation, and results that deliver proven outcomes for commercial accident victims in Seattle. Work with a nationally recognized firm that fights for maximum compensation. Call us today for a free consultation.