Seattle Car Accident Lawyer
According to Seattle car accident statistics, the city saw a record number of fatal car accidents in 2022. Most don't cause deaths, but serious car crashes leave victims with steep medical bills, lost income, property damage, and lasting health problems. Even minor collisions can inflict painful injuries and financial stress.
If you or a loved one suffered harm in a Washington state auto collision, you need a Seattle car accident lawyer on your side. The car accident attorneys at Moseley Collins Law have over 40 years of success recovering millions for injured clients. We have the expertise, resources, and reputation to get you the maximum compensation from at-fault drivers and insurers who don't treat victims fairly.
Common Causes of Car Accidents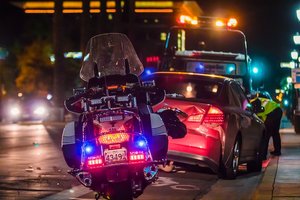 While every wreck is unique, most stem from driver negligence and oversight. Common causes our Seattle car accident attorneys see include:
Drunk driving. DUI wrecks often inflict catastrophic injuries. Washington's strict laws provide added liability when intoxicated motorists cause harm.
Distracted driving. Texting, phone calls, fiddling with music, and other distractions are as dangerous as impaired driving.
Speeding. Excessive speed reduces reaction times and the ability to stop. Hitting objects at high velocity significantly increases impact forces and injury severity.
Reckless driving. Weaving through traffic, racing, ignoring traffic controls, and other reckless behaviors put lives at risk.
Fatigued driving. Drowsy drivers have slow reaction times and struggle to control vehicles.
Failure to yield right-of-way. Running stop signs or red lights and improper turns in front of oncoming vehicles cause serious T-bone crashes.
Tailgating. Following too closely reduces the stopping distance. Rear-end crashes often result in whiplash neck, back, and spinal injuries.
Improper lane changes. Neglecting to signal, check blind spots, and cautiously merge lead to side-swipe crashes.
Experienced car accident lawyers spot all driver errors contributing to collisions. We establish clear legal liability so you receive full and fair compensation.
Common Car Accident Injuries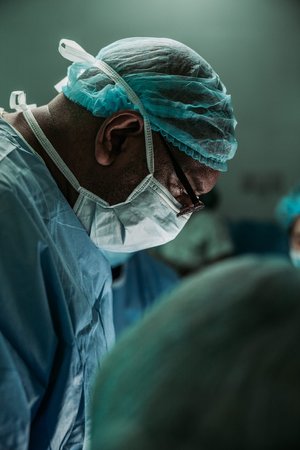 The sudden impact of colliding vehicles can inflict severe injuries on drivers and passengers. Car crash injuries include:
Traumatic brain injury. Impact forces cause brains to smash against the inside of skulls. Even mild concussions require medical care to avoid lasting effects such as memory problems, headaches, and loss of concentration. Moderate or severe brain trauma causes extensive neurological impairment.
Spinal cord injury. Discs, vertebrae, and spinal nerves easily sustain damage in crashes. These injuries can lead to herniated discs, fractured vertebrae, pinched nerves, or complete paralysis if the cord is severed. With extensive medical rehabilitation expenses and mobility aids, costs can quickly exceed $1 million.
Internal organ damage. The abdomen can compress against seat belts or steering wheels, rupturing or lacerating the liver, kidneys, spleen, and other soft organs. These serious injuries require major surgery.
Broken bones. Fractured arms, legs, hips, ribs, and other bones not only hurt but require lengthy, expensive treatment to heal properly. Full recovery may never occur.
Knee, shoulder, and wrist injuries. Joints commonly absorb crash forces, tearing ligaments, tendons, and cartilage. Surgery such as knee replacement is often needed.
Lacerations. Broken window glass or sharp, twisted metal inside vehicles during collisions causes deep cuts. Scarring and nerve damage can result.
Emotional trauma. Many accident victims develop anxiety, depression, PTSD, and phobias from the stress and life disruption after crashes. Extensive counseling is often required.
Make sure you seek immediate medical help for even seemingly minor pains. Adrenaline and shock often mask serious hidden injuries after crashes. An experienced attorney ensures you receive and document proper medical care to maximize your injury claim value.
Car Accident Lawsuit Process
If you sustained any injury or property damage due to another driver's negligence, you have legal rights to pursue compensation. However, winning a car accident settlement involves key steps and procedures.
File a claim with the at-fault driver's liability insurer
Gather supporting evidence such as police reports, photos, video footage, and witness statements
Obtain all medical treatment records documenting injuries
Calculate past and future economic damages
Demand a settlement offer accounting for full damages
Negotiate a fair settlement agreement
File a car accident lawsuit if needed to resolve the claim in court
An experienced Seattle car accident lawyer handles this entire legal process for you. We deal directly with aggressive insurance company adjusters so they don't take advantage of accident victims who lack proper representation. Let us level the playing field and fight for the compensation you deserve.
Determining Fault
Establishing clear liability is the key to winning any injury claim after a car collision. Our skilled personal injury attorneys prove the other driver's negligence through:
Police reports. Officers document contributing factors based on crash scene analysis.
Witness statements. Eyewitness accounts help reconstruct how the collision occurred and who was at fault.
Video footage. If available, traffic cameras or business surveillance systems may show the collision and actions of each driver.
Photographs. Pictures of vehicle damage, skid marks, and accident scene evidence help support your version of the events.
Accident reconstruction. Specialist experts calculate speeds, angles of impact, and other physics evidence pointing to driver fault.
Driving history. Past accidents, tickets, and license suspensions help establish a pattern of negligence.
With so much at stake in a car accident claim, leveraging this evidence is crucial. Our seasoned litigators know how to establish irrefutable fault so you recover maximum damages.
Calculating Damages
In addition to proving fault, car accident lawyers must also meticulously calculate both economic and non-economic damages to seek just compensation reflecting all the losses you suffered. Categories of damages typically include:
Economic Damages
Past and future medical expenses
Lost wages
Loss of future earning capacity
Costs of household services you can no longer perform
Property damage and repair/replacement costs
Non-Economic Damages
Pain and suffering
Loss of enjoyment of life
Disfigurement and disability
Physical impairments
Emotional distress
Severe injuries warrant substantial non-economic damages well into seven figures, depending upon the severity. Our law firm consults with medical experts, actuaries, and financial analysts to properly calculate and prove all damages down to the penny. This provides us with the maximum power to negotiate settlements with insurers. Settling without consulting an attorney often leads to accepting an unjustly low offer. Protect your rights - retain legal counsel.
Contingency Fee Representation
Car accident lawyers typically represent clients on a contingency fee basis. This model ensures affordable access to justice for all victims. Here's how it works:
No upfront fees or costs are owed to the personal injury attorney.
We only get paid if we recover compensation for you.
Our fee is a percentage of the settlement, usually 33% pre-litigation or 39% post-litigation.
We pay for all case expenses, to be reimbursed from any settlement.
You pay nothing out of pocket throughout the case.
Contingency fees empower injury victims to hire skilled accident lawyers without any financial risk. We only earn fees if we win your case. And our expenses come out of the settlement, not your pocket. This ensures maximum compensation goes to you.
Seattle Car Accident Settlement Timelines
How long a car accident injury claim takes to resolve depends on many factors. Simple cases with minimal injuries may settle in a few months. Major injury lawsuits involving disputed liability often take a year or more.
Key factors influencing the duration include:
Severity of injuries. More serious injuries take longer to evaluate and document. Settlements must account for extensive future medical treatment and disability.
Multiple defendants. Cases involving multiple colliding vehicles or additional liable parties such as municipalities for unsafe roads take more time.
Disputes over fault. When multiple parties blame each other, it adds delays to sort out the conflicting accounts through evidence and testimony.
Willingness to settle. Some cases resolve quickly when liable insurers make reasonable settlement offers. Other cases necessitate drawn-out litigation to force higher offers.
Our experienced Seattle attorneys continually pursue the most efficient case resolution possible. But we refuse to settle too quickly for less than full case value. Patience and perseverance are key. With decades of experience, we know how to strategically move injury cases toward a just outcome.
Frequently Asked Legal Questions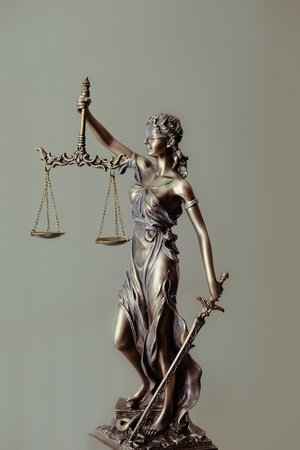 If you or someone you love suffered harm in a Seattle car crash, you likely have many questions about your legal options and next steps. Here are some common FAQs:
How Much is My Car Accident Case Worth?
Car accident settlement amounts vary based on injury severity, necessary treatments, fault disputes, available insurance coverage, and other factors. Cases can range from a few thousand dollars for minor soft tissue injuries to millions of dollars for permanent disabilities, brain damage, or wrongful death. An experienced attorney thoroughly reviews your case details to assess full value. Never accept an insurer's lowball offer before consulting a qualified lawyer.
When Should I Get a Car Accident Lawyer?
Immediately after seeking medical treatment, contact a car accident lawyer to protect your legal rights. Swift evidence preservation and early demand letters set cases on the strongest footing. The insurer's interests often directly conflict with yours, so retain legal counsel right away.
Should I Accept the First Settlement Offer?
Absolutely not. Early offers almost always significantly undervalue cases. The other driver's insurance company first checks to see if victims will take nominal sums before legal counsel. An experienced Seattle car accident attorney counters with much stronger demands backed by evidence and skillful negotiation tactics. Don't settle until your lawyer advises a deal is fair.
How Long Do I Have to File a Car Accident Claim?
Washington law imposes a strict three-year deadline from the crash date to either settle your injury claim or file a lawsuit. Failure to act within three years forfeits your rights. So it's critical to retain an attorney right away to start the legal process against potentially liable parties before time expires.
Are Auto Accident Attorneys Expensive?
Contingency fee agreements make hiring the best car accident lawyers affordable for anyone. No upfront payments are required. Fees only come out of settlement funds recovered for you. And expenses get reimbursed first out of any recovery. With no out-of-pocket costs or fees, clients keep much more of their rightful compensation.
What if I Was Partly at Fault for the Motor Vehicle Accident?
Washington state follows pure comparative negligence rules. You can still recover damages reduced by your percentage of fault. So if you were 30% at fault and the other driver 70%, you still recover 70% of your damages. Fault percentages get determined during claim negotiations or at trial. Skilled lawyers minimize your fault.
What if the Other Driver Has No Insurance?
Under your own policy's uninsured motorist coverage, your insurer must compensate up to the policy limits for injuries inflicted by hit-and-run drivers or uninsured motorists. Our firm handles disputed UM claims against insurers. Carrying higher UM limits protects you better.
Don't hesitate to contact our office with any other questions. We are happy to discuss your case and help guide injured victims and grieving families toward justice after car accidents.
Why Hire Our Seattle Car Accident Lawyers?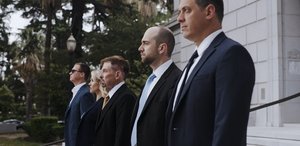 With over 40 years of success winning millions for injury victims and grieving families, the lawyers at Moseley Collins Law have the expertise, resources, and determination to optimize your case results. We have seen virtually every type of collision and know how to maximize claim values. Our reputation also puts pressure on insurers to pay top dollar, knowing we won't hesitate to take cases to trial when offers fall short. Put an accomplished team of aggressive negotiators and courtroom litigators on your side by hiring us.
We treat clients like family and keep your best interests first and foremost at all times. You deserve compassionate counsel and personalized attention during this difficult process. Our attorneys are always available to answer questions and will keep you informed at every stage. We minimize the burdens so you can focus on healing and recovery.
Contact us for a free consultation following any Seattle car crash. Take the first step toward justice and compensation by calling us or completing our online case review form today.
Other Common Car Accident Causes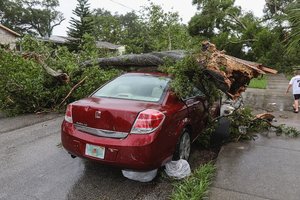 While driver negligence accounts for most collisions, other factors can also contribute to wrecks. Our experienced car accident lawyers thoroughly investigate all potential causes, including:
Inclement weather. Rain, snow, ice, fog, and sun glare reduce visibility and traction. Drivers must reduce speeds and increase their distance from other cars during bad weather. Failure to adapt driving to conditions causes many crashes.
Poor road conditions. Potholes, debris, construction zones, uneven pavement, lack of appropriate signage, and other hazards require extra care from motorists. Municipalities must properly maintain roads and provide adequate warnings of dangers. When they fail to do so, injury victims deserve compensation from liable parties.
Vehicle defects. Defective auto parts such as faulty brakes, sticky gas pedals, defective tires, and airbag failures effectively turn vehicles into unguided missiles. Product liability laws force manufacturers to pay for the injuries their dangerous products cause.
Road design defects. Improper sight lines, blind turns, narrow lanes, lack of median barriers, poor lighting, and other engineering defects also contribute to crashes when drivers react normally to hazards. Engineers must design roads to account for foreseeable driver behavior. Our attorneys pursue injury claims against all negligent parties.
Animals in roadway. Colliding with deer, elk and other animals occurs frequently at night in rural areas. Drivers must use caution in areas with wildlife.
No matter what factors contributed to your car crash, our legal team conducts a thorough investigation to identify all causes and pursue claims against any negligent parties. This ensures you receive full and fair compensation.
Time Limit to File Car Accident Injury Claims
Under Washington state injury law, victims have three years from the date of a car crash to either settle their injury claim with the at-fault driver's insurer or file a car accident lawsuit. This dead line is known as the statute of limitations.
Failing to take legal action within three years forfeits your injury claim rights. Crucial evidence can disappear over time. Witness memories fade. Injuries worsen without treatment. Procrastination kills claim value.
So meeting this deadline is essential. Retain an experienced Seattle car accident lawyer immediately after any collision to start collecting evidence, establishing damages, and demanding fair compensation from insurers. We continually move cases forward to position them for top settlements well before time expires. Let us take prompt action to protect your rights.
Steps to Take After a Car Accident
While contacting our car accident attorneys should be your first call after seeking any needed urgent medical care, there are other important steps to take at the scene:
Call 911 and report the collision to authorities to create an official record
Photograph damage to all vehicles, skid marks, any injuries sustained, and the overall scene
Exchange insurance and driver contact info with all motorists involved
Get contact information from any witnesses who saw the crash
Seek medical evaluation, even for minor pains - adrenaline may mask serious injury
Do not discuss fault or make any statements accepting blame to anyone
Do not sign any documents from insurers without attorney review
Save all accident-related records, such as medical invoices and collision repair bills
Contact our law firm immediately so we can start preserving evidence and protecting your rights
The actions you take in the hours and days following an accident greatly impact the strength of your injury claim. So let our attorneys get to work right away building your case. Delay hurts claim value.
Why Injuries Can Worsen Over Time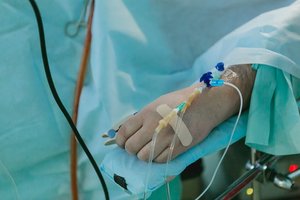 Unlike surface wounds that begin healing quickly, many car accident injuries such as soft tissue strains, bulging discs, and head traumas worsen over hours, days, or weeks post-crash.
Reasons accident injuries become aggravated include:
Delayed swelling, putting pressure on muscles, nerves, and tissue
Adrenaline masking pain at the scene before wearing off later
Microscopic tears in ligaments and discs gradually worsen without proper treatment
Lack of prompt medical diagnosis and rehab exacerbating unseen traumas
Returning too quickly to normal activity instead of getting sufficient rest
Victims trying to tough it out without medications and therapy
Prompt medical treatment after car wrecks is critical. Seeing top specialists right away minimizes long-term effects. Our attorneys ensure victims get the proper care.
Hit-and-Run Car Accident Claims
It's all too common after car crashes for negligent drivers to flee the scene without providing insurance information. This is against Washington law and constitutes a hit-and-run crime. However, it also makes injury claims more challenging.
If you were the victim of a hit-and-run accident, all hope for fair compensation isn't lost. Our dedicated lawyers will vigorously pursue available options to recover damages, such as:
Checking surveillance cameras in the area that may have captured the collision and hit-and-run vehicle
Calling on witnesses who saw the fleeing vehicle to provide descriptions
Checking crash scene for auto parts or debris left behind that could identify the at-fault vehicle
Reviewing newly damaged vehicles in repair shops
Pursuing an uninsured motorist claim through your own auto policy
Tracing the liable vehicle through partial plate numbers or unique identifying features
Although hit-and-runs present added obstacles, our determined car accident attorneys succeed where others may not through tenacious investigation and the use of every legal avenue. Do not hesitate to contact us day or night if you were the victim of a hit-and-run collision anywhere in the Seattle metro area.
What if the Other Driver Was Uninsured?
Despite Washington laws mandating liability insurance for all motor vehicles, many drivers break the law and drive uninsured. When these irresponsible motorists cause accidents, injury victims face real challenges in recovering fair damages.
But our dedicated Seattle accident lawyers are experts at navigating legal options to still win compensation after crashes with uninsured drivers, such as:
Pursuing uninsured motorist claims through your own auto insurance
Checking for other applicable insurance policies covering the uninsured driver
Researching whether the vehicle owner (if not the driver) had insurance
Aggressively pursuing the at-fault driver personally for assets to satisfy judgments
Investigating whether the other parties beyond the uninsured driver may share liability, such as employers or vehicle manufacturers
Ultimately, uninsured drivers are still liable for the harm they cause. But collecting becomes more difficult. Our firm has a proven record of overcoming obstacles using tenacious efforts and creative legal strategies. Don't settle for denial of fair compensation when auto insurers try to minimize or deny your claim after accidents involving uninsured motorists. We fight for maximum recovery.
First Steps After a Car Accident Checklist
To protect your legal rights and strengthen your injury claim after any auto collision, be sure to:
Get immediate medical treatment if needed
Call the police and file an accident report
Document the scene through photographs, video, and notes
Exchange insurance and contact info with all drivers involved
Obtain witness names and statements
Follow up with the police for the official report
Save all accident documents and evidence
Notify your insurance company of the crash
Do not accept any quick settlement offer from an insurer
Contact experienced Seattle car accident attorneys
Taking prompt strategic actions gives victims the greatest leverage when negotiating fair claim settlements. Our legal team handles everything so you can focus on recovery. But act fast, as delay diminishes claim strength. Let us start building your case today.
Examples of Common Car Crash Scenarios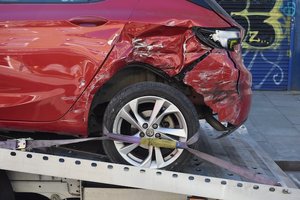 While the unique facts of each collision vary, most fall into general accident scenarios seen routinely by our Seattle car accident attorneys:
Rear-end collision. Distracted or tailgating drivers often slam into stopped vehicles, causing severe spinal injuries.
Head-on collision. Crossing the center line or highway medians can result in devastating impacts and injuries throughout the body.
T-bone intersection collision. Running red lights or stop signs leads to violent broadside crashes with massive internal trauma and crushed body parts.
Lane change/merge collision. Negligent drivers who fail to yield the right-of-way can sideswipe adjacent vehicles, causing varied trauma.
Rollover accident. Top-heavy SUVs and trucks are prone to rollovers, causing head injuries and spinal damage.
Side impact collision. Other vehicles violating traffic laws and crashing into the side of your car puts you at high risk of severe injuries.
No matter what type of collision you were involved in, our award-winning attorneys have seen these crashes hundreds of times. We know how to investigate liability and win full damages in any scenario by establishing negligence and irrefutable injuries and losses.
Choosing the Best Law Firm for Your Case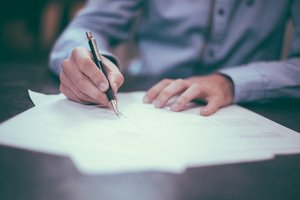 When choosing a car accident attorney, it pays to select an experienced firm with a proven record of delivering outstanding results for past clients. Factors to consider include:
Case success track record. Check verdicts and settlements obtained by the firm.
Resources and reputation. Large firms have advantages in reputation, staffing, and ability to front case expenses.
Case experience. Check years handling car accidents specifically instead of unrelated areas of law.
Former opponent feedback. Defense lawyers who battled against the firm can confirm its ability.
Client reviews and ratings. Feedback and reviews by former clients speak volumes.
Trial experience. Most cases settle, but courtroom skill pressures bigger settlements.
Contingency fee flexibility. Avoid firms that won't negotiate rates and insist on taking the maximum percentage.
Personalized service. The best firms treat each client like family.
A Seattle car accident attorney at Moseley Collins Law delivers on all the above criteria. Check our proven record of impressive recoveries and client satisfaction, and then contact us for a free review of your case.
Act Now to Protect Your Rights
Time is of the essence following an auto collision. The actions you take in the first hours, days, and weeks greatly impact the outcome of your injury claim.
Secure evidence, get prompt medical diagnosis and treatment, and retain experienced car accident lawyers immediately. We need time to build claim strength.
Set your case up right from the start. Our seasoned team knows what must be done quickly to position cases most favorably for full and fair compensation down the road. Don't leave money on the table. Connect with us now to start your claim immediately following any car crash in Seattle.