Seattle Bus Accident Lawyer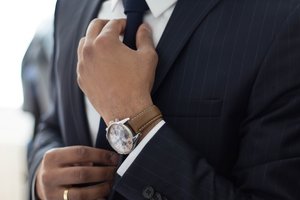 Bus accidents often result in severe injuries that require extensive medical treatment and result in medical expenses, lost wages, and emotional trauma. If you or a loved one has been injured in a bus collision in Seattle, you may be entitled to significant legal compensation.
An experienced bus accident lawyer can help you understand your legal rights and options. At Moseley Collins Law, our dedicated legal team of personal injury attorneys has been fighting for the rights of bus accident victims in Seattle for over 40 years.
We have recovered hefty settlements on behalf of bus passengers and passenger car drivers whose injuries were caused by the negligence of a bus driver, bus company, or bus manufacturer. Our focus on personal injury claims has earned us a reputation as one of the top bus accident law firms in the Pacific Northwest.
Common Causes of Bus Accidents in Seattle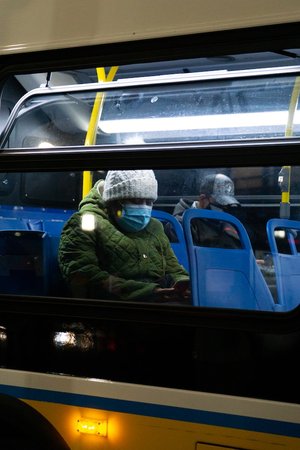 While buses are generally considered one of the safest modes of transportation, bus crashes can and do happen. Some of the most common causes of Seattle bus accidents include:
Driver fatigue or negligence. Bus drivers can engage in negligent behaviors such as speeding, texting, or driving under the influence. Drivers may also make improper turns or fail to yield the right of way.
Poor maintenance. Lack of routine inspections and improper maintenance practices can lead to issues such as faulty brakes, worn tires, and defective parts. Bus companies have a duty to ensure their vehicles are safe.
Company negligence. Bus companies may fail to properly train and supervise drivers. They may overwork drivers, leading to fatigue. Dispatchers may create unrealistic timetables that encourage reckless driving behaviors.
Dangerous roads and conditions. Potholes, defective signals, narrow lanes, and slippery roads during poor weather can contribute to bus accidents.
Defective buses and parts. Manufacturers and parts suppliers can be held liable if flawed design, manufacturing defects, or faulty components cause or contribute to an accident.
No matter what contributed to your bus crash, a knowledgeable lawyer can help analyze all potential sources of liability and develop a strong injury claim. The attorneys at Moseley Collins Law have decades of experience handling bus accident lawsuits involving complex liability issues.
Bus Accident Injury Claims Our Lawyers Handle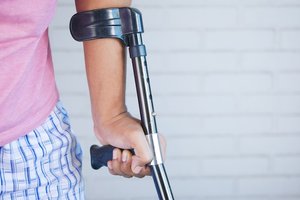 Though outcomes vary by case, accidents often cause significant injuries, severe trauma, and damage due to the large size and weight of these commercial vehicles. Our legal team has successfully represented bus accident victims who suffered physical and emotional pain, such as:
Concussions and traumatic brain injuries (TBI)
Spinal cord damage, causing paralysis or sciatica
Neck and back injuries such as herniated discs or fractures
Internal organ damage
Disfiguring lacerations and abrasions
Amputated limbs
Psychological trauma such as post-traumatic stress disorder (PTSD)
Wrongful death
Injuries like these frequently require extensive medical treatment and rehabilitation services over months or years. Our Seattle bus accident lawyers will thoroughly document both your economic and non-economic damages to optimize your personal injury claim.
Our legal team will work on your bus accident case to hold a negligent driver or bus companies responsible so victims can obtain the funds needed to pay current and future medical bills, replace lost wages, and provide for long-term care needs.
Our Law Firm's Pledge to Bus Accident Victims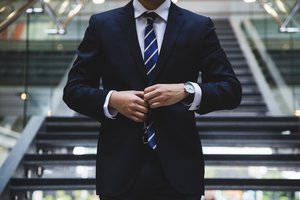 A bus accident attorney at Moseley Collins Law provides personalized representation informed by decades of experience focused on personal injury cases. We make the following pledges to all our clients:
Free consultation. No fees or costs come out of your pocket until we win your case.
Thorough investigation. Our legal team will gather police reports, witness statements, vehicle data, and all other evidence related to your crash. We have the resources to fully re-create accident scenes and prove fault through expert testimony.
Maximum compensation. We use our legal experience and proven negotiation and litigation techniques to get full and fair compensation for your injuries, damages, and losses.
Communicative attorneys. We understand this is a stressful time and make ourselves available by phone, email, and in person to address your concerns.
Referrals to specialists. We can connect you with trusted medical specialists, financial advisors, and rehabilitation professionals to support your recovery.
Relentless advocacy. Insurance companies often attempt to shift blame or get you to accept an unfair offer. We won't let them take advantage of you. Our primary focus is fighting to recover adequate compensation for your harm.
If you have been harmed in a Seattle area bus crash, contact us today for a free consultation. There are strict deadlines for taking legal action, so call now to preserve your rights.
Steps to Take After a Seattle Bus Accident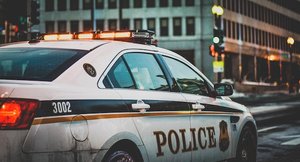 After a bus crash, your top priority is to seek medical attention even if you don't think you've only suffered minor injuries. Symptoms of some accident injuries such as concussions or soft tissue damage can take time to manifest. Having prompt medical records will also help document the extent of your injuries later on.
After you get medical care, there are important steps to take to protect your legal rights:
Report the accident. Alert the police so there is an official report documenting the incident. Be sure to get the officers' badge numbers and contact information.
Gather evidence. If possible, take photos of property damage, skid marks, injuries, and anything else relevant to how the crash occurred. Also, get contact details for any witnesses.
Contact an attorney. Speaking with an experienced Seattle bus accident lawyer immediately helps ensure no evidence is lost. We can launch an independent investigation and handle communications with insurers so you don't jeopardize your rights.
Keep records. Save all documents related to medical expenses, time missed from work, insurance communications, vehicle repairs, and other monetary losses tied to the accident.
By taking these steps quickly, bus crash victims put themselves in the strongest position to recover fair compensation for their injuries and other damages.
Beware of Bus Company Insurance Tricks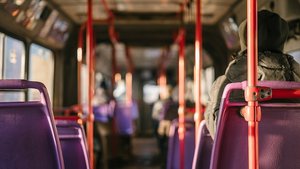 Insurance companies for bus companies and Seattle Sound transit vehicles are focused on minimizing payouts after accidents. Victims can get taken advantage of if they don't have legal representation. Tactics insurers use include:
Trying to quickly get recorded or written statements from victims that they can use against them later. Our lawyers only allow insurers to obtain facts through proper legal discovery.
Rushing to make lowball offers they hope victims will accept before realizing the true value of their claim. We negotiate firmly to get you full compensation.
Claiming passengers were also at fault for things such as standing near doors or not holding handrails. We fight back against questionable accusations.
Stalling settlement talks if the victims lack legal counsel, letting evidence grow stale and bills pile up. Our litigation team keeps the pressure on.
As an accident victim, never try to take on the insurance companies alone. With experienced bus accident attorneys on your side, you can avoid insurer tricks and have skilled negotiators fighting for your best interests.
Why Choose Us?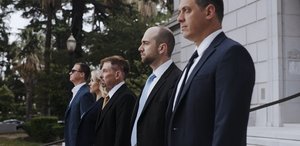 If you or someone you love suffered harm in a Seattle bus crash, choosing the right attorney is critical. At Moseley Collins Law, we have a proven track record of delivering results for clients. What sets us apart?
Seasoned litigators. Our firm has over 40 years of experience. We are fully prepared to take on bus companies and their insurers at trial if needed to get victims maximum verdicts.
Client-focused counsel. Each client gets personal attention from start to finish. We understand this is an emotional time and provide compassionate support.
Top legal resources. Our extensive in-house experts include investigators, paralegals, medical consultants, economists, and other specialists vital for building strong bus accident claims.
Zero upfront fees. We provide representation on a contingency basis. Our fees only come from compensation we obtain for you, and we pay case expenses!
Industry recognition. Our lawyers have been recognized with top ratings from Avvo, Martindale-Hubbell, Super Lawyers, and Best Lawyers.
For committed legal counsel, compassionate support, and proven results, contact the Seattle bus accident attorneys at Moseley Collins Law today.
Bus Accident Lawsuit FAQs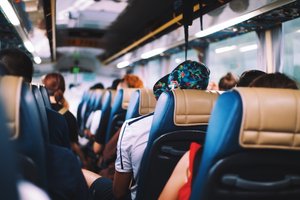 We answer some frequently asked questions we hear about pursuing injury claims after bus crashes:
How Long Do I Have to File a Lawsuit After a Bus Accident?
In Washington state, you normally have three years from the date of injury to file a personal injury lawsuit. However, it is wise to take action immediately while evidence is still fresh. Delaying could weaken your claim.
What Damages Can I Recover in a Bus Injury Lawsuit?
You may claim medical expenses, property damage, lost income, pain and suffering, and other accident-related losses. If negligence causes a wrongful death, families can also sue for funeral costs, and loss of companionship.
How Much is My Bus Accident Claim Worth?
There is no average bus accident settlement. The value of your claim depends on factors such as injury severity, at-fault party, and insurance coverage. During a free consultation, our intake specialists can assess these issues and provide an estimate of what your claim might be worth.
What Key Evidence Should I Gather After a Bus Crash?
Try to document the scene through photos or videos. Get contact details for witnesses. Save all medical records, bills, and documents related to lost wages or other costs. Keep a journal of how the injuries impact your daily activities. Do not speak with insurers until you have legal representation.
Who Can Be Sued After a Bus Crash?
Depending on your case, potential defendants include the driver, bus company, manufacturer, component part supplier, transport authority, or other parties whose negligence contributed to the crash.
Will Pursuing an Injury Claim Increase My Insurance Rates?
No, Washington state law prohibits insurers from raising your premiums solely because you filed an accident claim. However, the at-fault driver's rates may be impacted.
What if I Was Partially at Fault for the Crash?
Washington follows pure comparative negligence rules. Even if you were partially responsible, you can still recover damages reduced by your percentage of fault.
How Will My Lawyers Prove the Value of Intangible Losses?
Through deposing expert witnesses such as vocational specialists, economists, medical professionals, and accident reconstructors, we can accurately quantify your reduced earning capacity, treatment costs, pain levels, and overall impact of accident trauma.
Can I Still Sue if I Signed an Insurance Release After the Crash?
We review all documentation you provided insurers to determine if you unknowingly signed away your rights. Often such releases can be challenged as invalid, allowing your claim to move forward.
With an in-depth understanding of Seattle bus accident law and procedure, the attorneys at Moseley Collins Law can provide knowledgeable guidance at every stage of your injury lawsuit. We have a proven record of success in this field.
How Can I Afford a Lawyer After Getting Hurt?
Our personal injury attorneys provide representation on a contingency fee basis. We only get paid if we obtain compensation for you. We also front all lawsuit costs and work efficiently to resolve claims quickly. You pay nothing until your case settles.
Our Seattle Bus Accident Attorneys Will Fight for You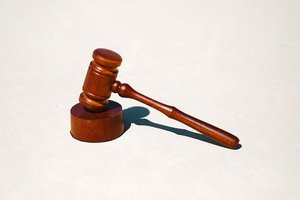 Moseley Collins Law has been advocating for accident victims and their family members for over 40 years. Our proven track record of results sets us apart from other personal injury law firms in the Seattle area.
Our personal injury lawyers have the resources and expertise to handle bus accident cases involving catastrophic injuries and complex liability scenarios. Our legal team is dedicated to ensuring the responsible party is held accountable. We help victims like you recover the damages you're due.
We are here to listen to you, answer your questions, and get started building a strong claim on your behalf. Don't delay. Connect with us today for a free consultation.