Seattle Brain Injury Lawyer
Suffering a severe traumatic brain injury can permanently change your life. Physical, cognitive, and behavioral problems often result, requiring extensive medical care and rehabilitation. If someone else was at fault for your injury, you may be entitled to compensation for your medical bills, lost wages, and emotional distress.
If you or a loved one suffered a traumatic brain injury in Washington state due to another's negligence, you need a Seattle brain injury lawyer on your side.
At Moseley Collins Law, our experienced personal injury lawyers have secured record settlements and verdicts for brain injury victims for over 40 years. We fight for full and fair compensation so you focus on recovery.
Common Causes of Brain Injuries We Handle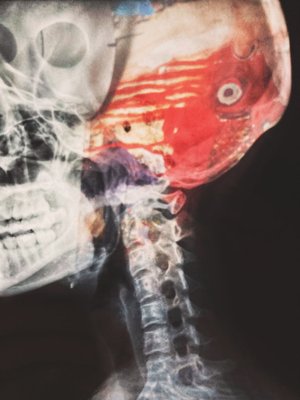 Brain damage can result from many types of accidents and negligence, including:
Vehicle collisions. Impacts often cause traumatic brain injuries. We pursue damages if a reckless driver caused the crash.
Slip-and-fall accidents. Brain trauma from falls is common. Property owners must address hazards.
Workplace accidents. Traumatic head injuries may occur on unsafe job sites. Employers can be held liable.
Medical malpractice. Doctor errors during surgery or treatment may cause brain damage.
Sports and recreation injuries. Inadequate safety protocols can lead to brain trauma or concussions.
Assault. Victims have legal rights if brutally attacked and injured by another person.
No matter how you sustained a brain injury, our lawyers can analyze how it happened and who should be held responsible for your losses.
Traumatic Brain Injuries We Commonly Seek Compensation For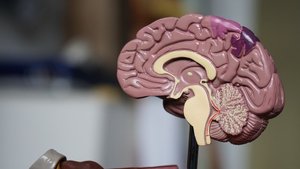 Our attorneys have experience representing victims of all types of traumatic brain trauma. Some of the more common brain injuries we can help document and obtain resources for include:
Concussions. Even mild concussions require medical treatment and can have lasting effects.
Contusions. Bruising of brain tissue caused by blows to the head often leads to serious medical complications.
Intracranial hematomas. Bleeding between the brain and skull caused by ruptured blood vessels requires emergency surgery.
Diffuse axonal injuries. Widespread tearing of neural connections due to forceful rotation of the brain.
Anoxic/hypoxic injuries. Lack of oxygen to the brain during medical events, crashes, or near-drowning.
Penetrating head injuries. When the skull and dura are penetrated by a foreign object due to high-impact trauma.
Promptly retaining experienced counsel ensures victims suffering any type of brain trauma have strong advocates fighting for their best interests. Let our firm help maximize your recovery.
TBI Symptoms Our Brain Injury Attorneys Can Help With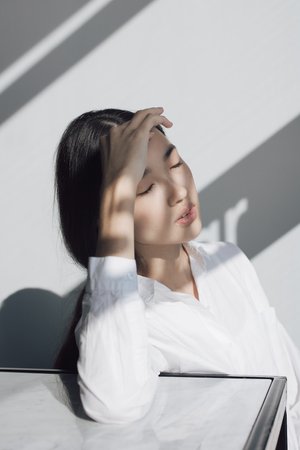 We have experience representing victims suffering all types of traumatic brain injury (TBI) symptoms. Some of the more common issues we can help clients manage and obtain assistance for include:
Headaches, dizziness, and fatigue
Memory and concentration problems
Irritability and personality changes
Vision, hearing, and speech problems
Seizures
Loss of smell or taste
Inability to regulate the sleep/wake cycle
Lack of organization and focus
Depression and anxiety
Even mild brain trauma can significantly impact lives. We work with your doctors to thoroughly document injury-related symptoms. Proper compensation allows the best treatment options.
How Can a Lawyer Help With My Brain Injury Case?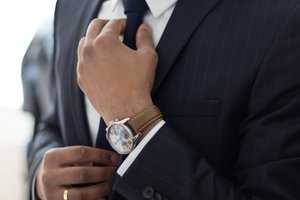 Do not take on the challenges of a brain injury alone. Our attorneys handle every aspect of investigating your accident, proving negligence, calculating damages, and negotiating or litigating your injury claim. We know brain damage cases and work tirelessly so you can concentrate on healing. The legal services our brain injury lawyers provide include:
Reviewing accident details to identify liable parties
Gathering police reports, medical records, and other evidence
Consulting with medical experts regarding your injuries and prognosis
Calculating all current and future costs stemming from the brain injury
Sending demand letters and negotiating aggressively with insurance companies
Taking your case to trial if a satisfactory settlement cannot be reached
With experienced legal representation, you can be confident someone is fighting for your best interests.
What Kinds of Damages Can I Recover in a Brain Injury Claim?
The costs associated with serious head injuries extend far beyond immediate hospital bills. Our brain injury lawyers seek full compensation for both economic and non-economic damages, including:
Past and future medical expenses, including surgeries, hospitalization, rehabilitation, and appointments
Prescription medication
Assisted living and long-term care
Transportation for medical purposes
Lost income and reduced earning capacity
Pain and suffering
Loss of enjoyment of life
We consult with medical experts to fully quantify your losses and needs. Maximum compensation allows the best chance at recovery.
Washington Statute of Limitations in Brain Injury Cases
In Washington, injury victims typically have three years from the date of the accident to file a lawsuit against negligent parties. However, certain exceptions exist:
For minors who suffered brain trauma in childhood, the statute is tolled, or paused, until their 18th birthday, after which they have three years to take legal action.
The statute resets if the negligent party leaves and later returns to the state.
The deadline may be extended in cases of severe cognitive impairment following brain injury.
Still, we advise prompt legal consultation even if time remains on the statute of limitations. Memories and evidence fade quickly. An attorney can immediately initiate an investigation and preserve your rights. Do not delay in contacting our firm after any accident causing brain trauma.
The Brain Injury Litigation Process Explained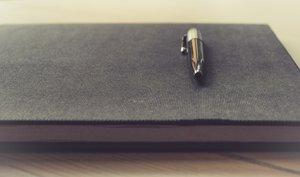 Successfully resolving a brain injury claim involves navigating a complex personal injury legal process that is unfamiliar to most victims. Here is what you can expect if you retain our firm:
Initial consultation. We learn the details of your accident and the extent of your brain trauma.
Investigation. We gather police reports and medical records and consult with doctors and experts.
Demand letter. We present the at-fault party's insurance carrier with evidence of liability and a request for damages.
Negotiation. We aggressively negotiate a potential settlement, backed by our willingness to litigate.
Lawsuit. If needed, we file a personal injury complaint and conduct legal discovery to further prove your claim.
Trial. In a minority of cases, a jury verdict may be needed if insurers refuse reasonable settlement offers.
Recovery. Once compensation is secured, we promptly disburse your share after deducting fees and expenses.
This process can take time, often one to three years for complex catastrophic injury cases. Our dedicated lawyers are with you every step of the way.
Why Choose Our Seattle Brain Injury Law Firm?
If you or a loved one suffered any type of head injury leading to cognitive deficits and other symptoms, the Seattle brain injury attorneys at Moseley Collins Law provide:
Compassionate support. We understand this is an enormously difficult time and provide personal attention.
Trusted counsel. You need an adviser you can trust fully as you navigate a complex system.
Trial-tested attorneys. We have decades of litigation experience and are not afraid to take cases to court.
Record of successes. Our previous verdicts and settlements let clients know we deliver.
Tenacious advocacy. We will not be pushed into premature, low settlements by insurers.
Christian values. Our Christian faith informs our integrity and drive to achieve justice.
No fees unless we win. We advance case costs and collect payment only from a settlement or award.
Brain injury victims deserve justice. We have a proven track record of holding negligent parties fully accountable. Please contact us for a free consultation.
Choosing the Right Brain Injury Attorney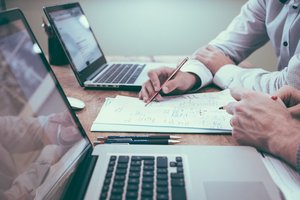 Not all personal injury law firms are equipped to take on complex brain trauma cases. When researching lawyers, you should look for:
Extensive TBI-specific experience. This shows they understand the nuances of these life-altering injuries.
A record of past successes. Large verdicts and settlements in brain damage cases demonstrate skill.
Respect from the legal community. Well-regarded firms have greater leverage in negotiating with insurers.
Willingness to take cases to trial. Not all lawyers have extensive courtroom experience if needed.
Compassion for clients. You need an attorney who sees you as more than just a case.
Time and resources to dedicate. Brain injury cases demand significant investments.
Contingency fee representation. No out-of-pocket legal expenses or fees.
Do your due diligence to choose the right attorney to secure your best possible outcome after a traumatic head injury. We take the time to answer all your questions.
Why Should I Choose Moseley Collins Law for My Brain Injury Case?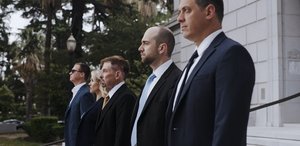 When your life is profoundly impacted by a traumatic brain injury, having a law firm with extensive experience is essential. At Moseley Collins Law, we have been securing justice for victims for over four decades by:
Building strong negligence cases through diligent investigation and discovery
Consulting renowned medical experts to evaluate injuries and prognosis
Maximizing compensation to cover all current and future care costs
Fighting aggressively against insurers seeking lowball settlements
Taking cases to trial when offers do not adequately cover needs
Delivering record-setting verdicts and settlements for clients
Guiding each client with care, empathy, and professionalism
We welcome you to meet with our attorneys at no cost to discuss your brain injury accident. Let our proven track record work for you.
Frequently Asked Questions About Brain Injury Claims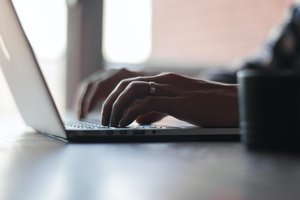 Suffering any type of brain trauma that leads to cognitive dysfunction understandably raises many questions about your recovery, rights, and options. Here we answer some of the key questions we hear from brain injury victims:
How Do You Prove Liability and Negligence Caused My Brain Injury?
We thoroughly investigate the accident, secure evidence such as police reports, and consult with medical experts and eyewitnesses. Building a strong case requires extensive fact-finding and skill.
What if I Was Partially at Fault for the Accident That Caused My Brain Injury?
Washington uses a pure comparative negligence law. Even if you were partially responsible, you can still recover damages reduced by your percentage of fault. An attorney establishes all party's negligent actions.
How Do You Determine the Value of a Traumatic Brain Injury Case?
Every case is different based on the severity of the injury and prognosis. We work with doctors to evaluate future costs and needs related to health care, assisted living services, lost income, and other damages. Maximizing recovery is our focus.
Please call us to discuss the specifics of your potential brain injury claim. We are happy to answer all questions and get started protecting your rights today.
Traumatic Brain Injury Resources
Living with the impacts of a traumatic brain injury presents many challenges. We assist clients in accessing resources like:
State medical assistance. Medicaid can be invaluable. We help victims who qualify secure coverage.
Social Security Disability Insurance. Those unable to work due to their brain trauma may be entitled to SSDI benefits. Our firm guides clients through the application process.
Community support. Local support groups, transportation assistance, home health aides, and charities can provide practical help for daily living needs.
Structured legal settlements. Compensation can be partially structured to meet future medical costs rather than be paid out in one lump sum.
Having experienced lawyers in your corner opens doors to financial assistance and services. We make sure clients take advantage of all options available.
TBI Can Happen to Anyone, but Recovery is Possible
Traumatic brain injuries can happen to anyone, anywhere:
Young children on unsafe playgrounds
Teen athletes suffering concussions
Victims of violent assaults and abuse
Soldiers exposed to IED blasts
Car accident victims
Pedestrians struck by vehicles
Workers injured by heavy equipment
Surgical patients harmed by medical negligence
Our firm provides hope. By holding negligent parties liable and obtaining compensation, we facilitate the resources and care needed to make recovery possible. Contact us today.
Contact Our Brain Injury Attorneys Today
The attorneys and staff at Moseley Collins Law pledge to represent every brain trauma victim with:
Compassion. We understand your struggles and provide support.
Diligence. No stone will be left unturned in investigating your claim.
Integrity. We value ethics above profits.
Transparency. You will understand each step of the legal process.
Results. We have a proven record of success for clients.
Healing. Our goal is to facilitate your best possible recovery.
Suffering any type of traumatic brain injury can permanently change a person's life. Physical, cognitive, and behavioral problems often result, requiring extensive medical care and rehabilitation. If another party's negligence caused your brain damage, you need strong legal representation to obtain compensation and long-term resources.
The dedicated Seattle brain injury lawyers at Moseley Collins have secured record settlements and verdicts for injury victims for over 40 years. We fight so you can focus your energy on recovery.
Seattle's Trusted Brain Injury Lawyers
At Moseley Collins Law, we bring over four decades of combined experience in successfully representing traumatic brain injury victims and their families. Let us put our proven track record of results to work for you.