Seattle Boating Accident Lawyer
Seattle offers some of the best boating in the United States. From Puget Sound to Lake Washington, boaters are drawn to the area's beloved waterways. Boating is a way of life in the Pacific Northwest. But accidents can and do happen, leaving victims with serious injuries, lost wages, and medical bills to pay. Too often, boat accidents are due to the negligence of another boat owner.
If you or a loved one was injured on a Washington waterway, you may have the legal right to seek financial compensation for your injuries through a personal injury claim. At Moseley Collins Law, our Seattle boat accident lawyers can help you navigate the state's complex maritime laws. Our attorneys have successfully represented boaters and passengers for over 40 years.
Leading Causes of Boat Accidents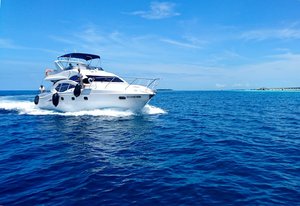 Operator errors and hazardous conditions often cause Seattle boating accidents. Contributing factors include:
Speeding and recklessness
Alcohol and drug intoxication
Inexperience
Poor weather or visibility
Ignoring right-of-way rules
Faulty vessel maintenance
Overcrowding
Nighttime collisions
Our legal team thoroughly investigates each boat accident to identify liable parties and prove negligence. Our experienced Seattle boat accident attorney understands the many nuances of liability in boating accidents.
Serious Boat Injuries Suffered
The types of injuries sustained in local boating crashes include:
Brain trauma
Spinal cord damage
Severed limbs
Broken bones
Lacerations
Internal organ damage
Near-drowning
These injuries require extensive medical treatment and often cause permanent disability. Our boating accident attorney works with medical experts to fully assess your prognosis, treatment needs, disability, and other damages. Documenting the true scope of harm is key to full recovery.
Seeking the Compensation You Deserve
If negligence caused your Seattle boating accident, you have legal rights to pursue compensation. A Washington boat accident lawyer can help you collect for:
Past and future medical expenses
Lost income
Loss of future earning capacity
Pain and suffering
Disability
Property damage
Loss of consortium
Punitive damages in applicable cases
Moseley Collins Law has the resources and extensive experience to help you seek compensation. We fight passionately because we know boating injuries cause immense hardship. We won't settle for less than full justice.
Why Choose Us?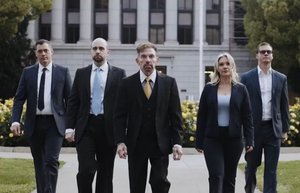 Our boat accident lawyer offers distinct advantages to victims that other firms can't match.
Decades of focusing on local boating accident cases
A proven record of seven- and eight-figure recoveries
Willingness to invest heavily in proving liability
National reputation that garners respect
True contingency fee representation
Rapid response to preserve evidence
We treat every client like family and will passionately pursue maximum compensation on your behalf. If we don't win damages, our service costs you nothing. Over the years, we have made a difference for numerous Washington residents injured in boating accidents. We are ready to go to work for you now.
Navigating Boating Accident Laws
Seattle waters are subject to federal admiralty laws, the Jones Act, Coast Guard regulations, and state law. Our Washington boat accident lawyer is fully versed in all relevant laws regarding:
Reckless operation
Speed limits
Intoxication
Proper lookouts
Night lighting
Right-of-way
Accident reporting
Overcrowding
When a boat accident results from regulatory violations, it equates to negligence. Our experience with maritime law helps us establish liability conclusively and make sure the negligent party is held responsible.
Time is of the Essence
It is critical to contact our boat accident attorneys immediately after your Seattle waterway accident. In Washington, you have to file your claim within three years of when the incident occurred. Preserving evidence quickly and promptly filing claims is key. Our skillful legal team will quickly:
Launch an investigation
Inspect vessels
Secure police reports
Gather witness statements
Review navigational charts
Hire experts
Don't leave your full recovery to chance. With over four decades of experience, our attorneys have the resources and knowledge to handle your case effectively. Please call today for a free consultation. We can make a difference.
Why Local Boat Accident Experience Matters
Moseley Collins Law is a Seattle firm and knows Washington boating accidents. The local knowledge and connections we have developed over the years provide important advantages to injury victims, including:
Familiarity With Local Waters
We are intimately familiar with Puget Sound, Lake Washington, Lake Union, and the other renowned Washington waterways. We understand the typical hazards and risks unique to these bodies of water. Our experience with local conditions helps us re-create accidents accurately.
Relationships With Maritime Experts
We work with the top marine engineers, naval architects, boat operators, accident reconstructionists, and biomechanical experts in the Pacific Northwest. These relationships get clients the best expert testimony.
Knowledge of Washington Boating Laws
We stay fully versed on Washington state boating statutes, safety mandates, and regulations for Washington waterways. When injuries occur due to violations, we make sure the negligent parties are held accountable.
Reputation With Local Courts
Our years of litigating locally give us credibility with King County judges and juries. Moseley Collins Law is known for thorough, well-researched cases and skillful trial advocacy. Insurers know we have the reputation and resources to win at trial if needed.
Don't trust your important boat accident injury case to out-of-state firms. Local knowledge and relationships make a difference. Our experienced Seattle boat accident lawyers matter.
How We Determine Liability in Your Case
Maritime liability laws are complex, but our experienced Seattle boat accident lawyer knows how to assess fault and hold negligent parties fully accountable. We explore every avenue to identify liable defendants. Potentially responsible parties may include:
Boat owners who negligently entrusted their vessel
Businesses that failed to properly train operators
Manufacturers of defective boats or components
Government entities that failed to place hazard warnings
Other vessel operators who violated navigation rules
Regatta and racing organizers
Marinas with unsafe facilities
Cruise ships with inadequate safety procedures
Cargo ships that created dangerous wakes
Construction companies working on waterway projects
Premises owners with hazards near the shoreline
We have the resources and tenacity to pursue personal injury claims against even large, well-funded defendants. Our sole focus is on achieving full recovery for your harms and losses.
Fighting Insurance Company Pushback
Obtaining fair compensation is never easy. Insurance carriers for liable parties will try to deny or minimize legitimate claims. They may falsely argue:
Your family members were negligent.
The accident was unavoidable.
Your injuries were exaggerated.
Boat maintenance was adequate.
Alcohol did not cause impairment.
The weather did not contribute.
Your claim is excessive.
Our boat accident attorneys know how to overcome these arguments and achieve maximum value. We are not intimidated. We have the litigation capabilities and financial resources to take on major insurers and win. With us by your side, you have a powerful ally.
Call Moseley Collins Law Today
If you or a loved one was injured in a Washington state boating accident, our Seattle area maritime attorneys are ready to help you fight back. Moseley Collins Law has a proven record of success in representing local victims. There are no upfront costs, and we don't get paid unless you do. Let our decades of boating accident expertise work for you.