Seattle Amputation Lawyer
Suffering a limb amputation due to someone else's negligence turns your whole world upside down. Your life is forever altered by new challenges, struggles, and uncertainties. If your amputation was the result of someone else's negligence in Washington state, you may be entitled to compensation for you medical bills, lost wages, and emotional trauma. An experienced Seattle amputation lawyer can help.
The award-winning amputation injury attorneys at Moseley Collins Law will hold the negligent parties responsible. For over 40 years, we have advocated passionately for amputation victims like you. We fight for your full and fair compensation so you can focus on healing.
Common Causes of Amputation Claims
Limb amputations rarely occur spontaneously. Often, a negligent party is liable for the incident that forever alters someone's life. The experienced personal injury attorneys at Moseley Collins Law help amputation victims pursue injury claims for:
Vehicle accidents due to reckless, distracted, and drunk drivers.
Workplace accidents due to unsafe machinery or lack of protections
Medical malpractice due to surgical errors and substandard care
Premises liability caused by dangerous property conditions
Defective products, such as equipment and machinery with design flaws
Dog attacks due to irresponsible owners of vicious, unrestrained pets
Our experienced attorneys determine which party is at fault and build the strongest possible negligence case through thorough investigation and litigation. We have a proven track record of results holding accountable those responsible for catastrophic amputations.
Vehicle Accident Amputations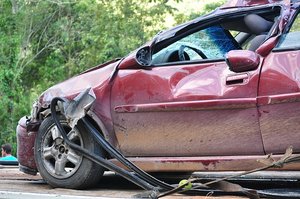 High-speed collisions often result in crushing injuries that require amputation of limbs. We pursue claims against:
Reckless drivers who cause head-on and T-bone crashes
Distracted drivers, such as those texting behind the wheel
Impaired and drunk drivers
Fatigued truck drivers who violate rest regulations
Uninsured or underinsured motorists
By fully investigating accidents and consulting traffic experts, we build strong cases proving driver negligence caused amputations. Financial compensation can help cover lifetime medical costs and loss of income.
Workplace Amputation Accidents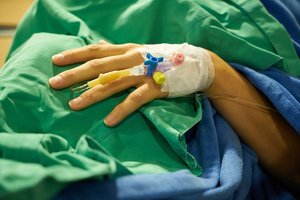 Employers have a legal duty to maintain safe worksites. When their failure to do so results in amputations, they should be held accountable. We handle occupational amputation claims relating to:
Unsafe machinery lacking proper guards and switches
Failure to provide protective equipment
Lack of training on hazardous equipment
Permitting rushed production quotas that sacrifice safety
Ignoring previous close calls and safety complaints
Workers who lose limbs due to negligence deserve compensation. We fight to hold employers fully liable.
Dog Attack Amputations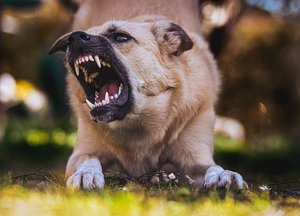 Vicious dog bites can lead to severe lacerations requiring amputation. Under Washington's strict liability laws, owners are liable for dog bites regardless of the animal's past aggression. We have successfully represented many victims, especially vulnerable children, injured by dogs. Compensation covers extensive medical treatment, prosthetics, and trauma recovery.
Medical Malpractice Amputations
Serious medical errors during surgical procedures or negligent follow-up care can necessitate amputation that should have been avoided. We pursue just compensation on behalf of patients against healthcare providers for their mistakes, such as:
Surgical accidents during implant procedures
Vascular damage leading to reduced blood flow
Infection due to unsterile equipment or unsanitary conditions
Misdiagnosis of vascular issues
Don't hesitate to consult our firm if you suspect a medical professional's negligence led to your amputation. We thoroughly investigate errors.
Why Should I Choose Moseley Collins Law for My Amputation Case?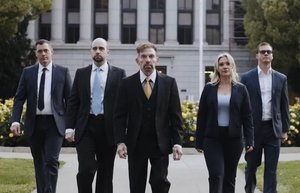 When your world is turned upside down by a traumatic amputation, you need an attorney you can fully trust to protect your interests. At Moseley Collins Law, we provide:
Compassionate counsel. We treat every client like family. You'll have our full support through this difficult process.
Decades of experience. We have an extensive track record specifically handling amputation injury claims.
Contingency representation. We only collect legal fees if we obtain compensation for you.
Trial capability. We aren't afraid to take tough cases to court against negligent parties.
Financial resources. We invest whatever it takes to prove your case. Our costs often exceed $500,000.
Christ-centered values. Our Christian faith informs our caring approach and tireless work ethic.
We invite you to meet with our attorneys for a free consultation to discuss your amputation injury case. We can answer all your questions and start protecting your rights immediately.
What is the Legal Process for an Amputation Claim?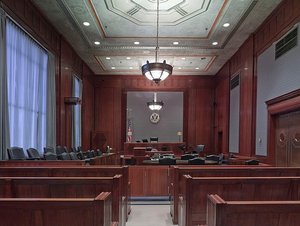 Pursuing fair compensation through a personal injury claim involves several phases. Here is what you can expect:
Initial consultation. We learn about your amputation and start gathering evidence.
Investigation. We secure accident reports and medical records and consult with experts to prove your claim.
Demand letter. We make an initial demand to the at-fault party's insurance company.
Negotiation. Most cases settle through back-and-forth negotiation before trial.
Litigation. If needed, we file a lawsuit and conduct legal discovery to continue building leverage.
Trial. If a reasonable settlement offer cannot be reached, we take your case to court.
Recovery. Once compensation is secured either through a settlement or trial verdict, we ensure you promptly receive payment.
This process takes time, often a year or more. With our diligent advocacy, you get the outcome and justice you deserve.
What Damages Can I Recover in My Amputation Claim?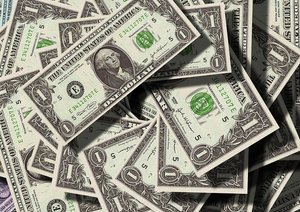 Amputations completely disrupt lives, often permanently. Legally, you can pursue compensation for a wide range of losses and costs, including:
Medical expenses. Bills for hospitalization, surgeries, prosthetics, and ongoing care
Rehabilitation. Costs of physical and occupational therapy
Home accessibility modifications. Ramps, grab bars, and widening doors
Mobility equipment. Wheelchairs, walkers, and modified vehicles
Lost income and benefits. Inability to work and lost future earning capacity
Pain and suffering. Physical discomfort and emotional distress
Experienced amputation lawyers maximize compensation by carefully documenting both economic and non-economic damages. We fight tirelessly to ease the financial burdens amputation victims must now face.
Time is Limited for Filing a Claim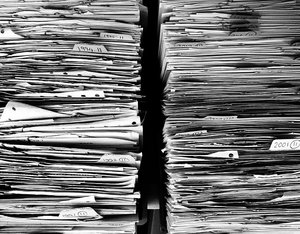 Due to statutes of limitations, you have limited time to take legal action after an amputation injury:
Washington's statute of limitations for most personal injury claims is three years.
Washington's statute of repose may extend the deadline by up to eight years for medical malpractice cases in some circumstances.
Washington's statute of limitations for wrongful death from a fatal amputation is three years.
We encourage contacting our office immediately so we can start collecting evidence and documenting losses while memories and facts are still fresh. Delay can jeopardize your claim.
Why Do I Need a Lawyer for My Amputation Claim?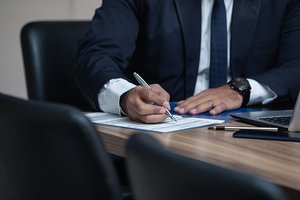 You should not have to handle the aftermath of an amputation on your own. Our dedicated lawyers take over all aspects of your injury claim so you can focus on healing. We handle tasks such as:
Conducting a thorough investigation of how the amputation occurred
Identifying all potentially liable parties
Consulting medical experts to fully assess your injuries and prognosis
Calculating all your medical costs, lost income, and pain and suffering
Negotiating aggressively with insurance companies
Taking your case to trial if fair compensation is not offered
With strong legal representation, we build maximum leverage to fight for full and fair compensation. Our priority is advocating for you and your family during this devastating time.
Questions to Ask When Selecting an Amputation Lawyer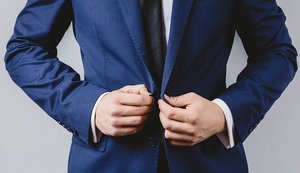 Choosing an experienced personal injury attorney is crucial after a catastrophic amputation. Here are important questions to consider during your search:
Do they have a proven track record specifically handling amputation cases? Look for sizable verdicts and settlements.
Does the attorney give your case focused, personalized attention?
Do they have the courtroom experience to aggressively pursue fair compensation through trial if needed?
Does the firm have the financial resources to invest in proving your claim, such as hiring experts?
Is the attorney compassionate and someone you can trust completely?
Do they clearly explain the legal process, your rights, and what to expect at each phase?
Are they respected by insurance carriers?
Does their past client feedback in online reviews reflect satisfaction?
Do not rush into a decision without thoroughly vetting amputation attorneys. We invite you to meet with our firm to evaluate if we are the right fit for you.
Moseley Collins Offers Free Confidential Consultations
Moseley Collins Law offers free consultations with intake specialists to all injury victims and their families. You will receive our undivided attention to:
Understand the full details of your amputation accident
Assess potential negligence and liability
Discuss the legal process and your options
Address any questions or concerns you have
Provide immediate support and advice
Start building your claim right away
Why Hire Moseley Collins Law?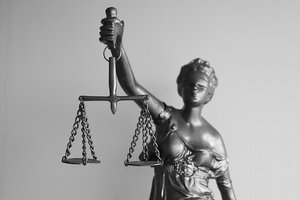 At Moseley Collins Law, our skilled amputation lawyers have over 40 years of combined experience fighting for injury victims.
When facing a traumatic, permanent life change like an amputation, put your trust in a law firm that will fight by your side. Contact us today to learn more about our attorneys' qualifications.
Contact Our Passionate Amputation Lawyers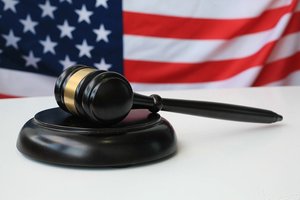 The dedicated Seattle amputation attorneys at Moseley Collins Law are ready to advocate for you or your loved one after a catastrophic, preventable limb loss. We are honored to help amputation victims and their families obtain some measure of justice and financial security to move their lives forward.