Seattle Accident Injury Lawyer
Car accident injuries are on the rise in Seattle, WA. The city saw a record number of fatal car accidents in 2022. These deaths were only part of an alarming overall spike in accident injuries, often rooted in the other driver's negligence.
If you or a loved one was injured in a motor vehicle accident, you need an experienced Seattle car accident lawyer on your side. At Moseley Collins Law, personal injury law is what we do. If your car accident injury was due to someone else's negligence, we can help you seek the compensation you're entitled to.
Our Seattle car accident lawyers are passionate about helping injury victims. We will thoroughly investigate your accident, build a strong car accident claim proving liability, and fight for your maximum settlement.
We have over 40 years of experience helping accident victims recover compensation for medical expenses, lost income, and other losses after a catastrophic car crash, fall, or workplace injury. Contact us today for dedicated legal counsel. Get every dollar you deserve.
Common Causes of Accidents We Handle
All kinds of accidents happen anywhere and everywhere in the Emerald City. Our Seattle accident lawyers see:
Motor Vehicle Crashes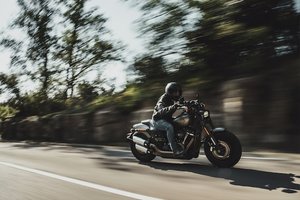 Head-on collisions
Rear-end crashes
T-bone intersection accidents
Rollover accidents
Sideswipe and lane change incidents
Pedestrian impacts
Premises Conditions
Slips, trips, and falls due to wet floors, uneven surfaces, poor lighting, and lack of handrails
Inadequate security leading to assaults in parking garages, parks, apartment complexes, and retail stores
Swimming pool injuries such as diving accidents or drownings due to lack of lifeguards or other negligence
Workplace Accidents
Falls from heights on construction sites, ladders, scaffolding, or roofs
Trench collapses, confined space asphyxiation, and other dangerous site hazards
Machinery accidents such as finger amputations or equipment crush injuries
Exposure to toxic chemicals and other hazardous substances
Defective Products
Motor vehicle defects such as faulty airbags, bad brakes, or sticky gas pedals
Dangerous drugs with harmful side effects insufficiently warned about
Defectively designed children's toys and baby products
Our thorough Seattle personal injury lawyers identify all the factors that contributed to accidents to hold the negligent parties legally accountable.
Serious Personal Injuries Suffered in Accidents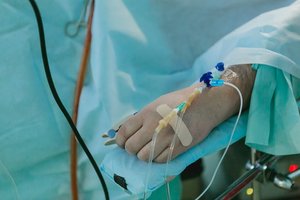 While some accidents cause only minor abrasions, many result in serious injuries with lifelong consequences that require extensive medical treatment and lifestyle modifications.
Our accident lawyers frequently see catastrophic injuries such as:
Traumatic brain injuries that cause permanent cognitive, communication, and emotional impairments
Severed spinal cords that result in paraplegia or quadriplegia
Amputated limbs, necessitating prosthetic devices
Severe fractures that need multiple surgeries and extended casting or bracing
Third- and fourth-degree burn scars that affect mobility and require skin grafts
Post-traumatic stress disorder, anxiety, depression, insomnia, and strain on relationships
Internal organ and intestinal damage requiring transplant
Permanent vision or hearing loss that dramatically impacts quality of life
Our attorneys consider the full effects of the injury when fighting for the maximum compensation for your recovery and long-term care.
Why Injuries Can Worsen Over Time
Unlike surface wounds that begin healing quickly, many serious accident injuries, such as soft tissue strains, bulging discs, and head traumas, worsen over hours, days, or weeks post-crash.
Accident injuries often become aggravated over time because of:
Delayed swelling, putting pressure on muscles, nerves, and tissue
Adrenaline masking pain at the scene before wearing off later
Microscopic tears in ligaments and discs that gradually worsen without proper treatment
Lack of prompt medical diagnosis and rehab, exacerbating unseen traumas
Returning too quickly to normal activity instead of getting sufficient rest
Victims trying to tough it out without medications and therapy
That is why prompt medical treatment after car wrecks and other accident is critical. Seeing top specialists right away minimizes long-term effects. Our car attorneys ensure accident victims get the proper care.
Steps to Take After an Accident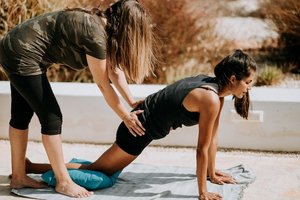 To protect your future personal injury claim, take these steps immediately after an accident:
Seek emergency medical care if needed and follow all doctor recommendations for treatment.
Report an auto accident to your insurers within the required time limits, and cooperate with your own insurance company.
Identity and collect contact details from witnesses who saw the accident.
Take photographs and videos documenting property damage and unsafe conditions, but do not trespass.
Don't admit fault or sign any documents provided by the other parties' attorneys or insurers.
Save all accident-related receipts and records, such as medical invoices, absence slips from work, and repair bills.
Consult with our knowledgeable Seattle car accident attorney so we can launch a full investigation and handle communications.
By promptly retaining legal counsel and following our guidance, you place yourself in the best position for a fair and full recovery.
Retaining Legal Counsel is Critical
Trying to handle accident claims by yourself is extremely difficult, if not impossible. Our seasoned accident lawyers provide:
Accident reconstruction. We use specialists to analyze and accident scenes.
Insurance process expertise. We know how to get timely payments from wrongdoers' insurers.
Legal experience. Our attorneys identify all viable defendants, legal avenues, and precedents to maximize your compensation.
Objectivity: Emotions can derail victims who represent themselves. We assess cases based on legal merits.
Resources. We have in-house investigators, researchers, and nurse consultants.
Negotiation skills. Our reputation pressures insurers to make fair settlement offers.
Trust our attorneys' experience. We'll fight for your full legal rights.
How Can an Accident Lawyer Help?
An experienced personal injury attorney provides invaluable assistance to victims, including:
Performing in-depth investigations of how the accident happened to prove negligence
Gathering compelling evidence such as photos, videos, witness statements, and records
Consulting with medical experts to accurately value injury claims based on prognosis
Managing large caseloads with efficiency and organization
Determining all economic and non-economic damages the victim is entitled to
Negotiating tenaciously with insurance companies to demand full compensation
Taking cases to court when fair settlements cannot be reached out of court
Handling all legal paperwork and communications so victims can focus on healing
Providing compassionate counsel and personalized attention during difficult times
With dedicated legal representation, car accident victims can be confident that someone is fighting for their full rights.
Choosing the Right Accident Attorney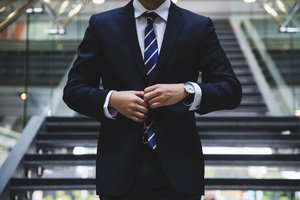 It is important to choose a Seattle accident lawyer who possesses:
Extensive track record winning similar accident cases
Resources to fully investigate your case and hire experts
Reputation for achieving high settlements from insurers
Ability to competently take cases to court when needed
Staff who can carefully explain legal processes to clients
Compassion for injury victims and understanding of trauma
Payment models that avoid upfront costs to clients
The attorneys at Moseley Collins Law check every box and more. We have the expertise and work ethic to handle your personal injury claim.
The Claims Process After an Accident
After an accident causing serious injuries, victims are often unsure where to begin with the personal injury claims process. Our attorneys guide you through each step.
Intake interview. We sit down with you to hear exactly what happened and how it has impacted your life. We gather the information needed to assess potential negligence.
Investigation. Our team thoroughly investigates the accident's circumstances.
Demand letter. We send the insurance company a letter outlining their insured's liability under the law and demanding compensation for your losses.
Negotiation. The insurer will likely make a low offer first, seeking a quick settlement. We negotiate aggressively for a fair amount.
Litigation. If the insurer refuses suitable compensation despite evidence of negligence, we file a lawsuit to take the case before a judge and jury.
Settlement/Verdict. Moat cases settle out of court. If not, a jury awards damages after trial. Either way, we fight for your full compensation.
Distribution of funds. Once we secure a settlement or verdict, the compensation is distributed to pay your medical bills, reimburse lost wages, and cover other current and future accident-related costs.
Questions to Ask During Initial Consultations
Choosing the right accident attorney is crucial to maximizing your claim's settlement. Important questions to ask during an initial consultations include:
How many years have you practiced personal injury law? Look for substantial experience specifically handling accident cases like yours.
What is your success rate? Verify they have a proven track record of achieving excellent settlements and verdicts.
What will your investigative process entail? They should describe a detailed plan to uncover evidence proving liability.
Have you handled cases against the liable party's insurance before? Prior experience with certain carriers provides insight into maximizing claims.
Will you represent me directly or hand my case to other attorneys? Opt for dedicated, consistent representation.
What are the strengths and weaknesses you see in my case? Gauge their honesty and legal assessment skills.
What is your track record in court? Ascertain their ability to competently try cases before judges and juries when needed.
Signs You Chose the Right Attorney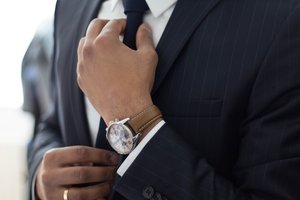 Always choose the right accident attorney for your injury case. You can be confident you made a good decision if:
They listen attentively to your story during consultations and let you finish instead of interrupting.
They thoroughly explain the legal processes and set reasonable expectations.
They promptly return calls and emails to keep you updated.
They conduct in-depth investigations to build strong evidence supporting your claim.
They fight firmly against insurer denial and refusal tactics.
They show compassion for your suffering and tenaciously seek fair compensation on your behalf.
They have substantial litigation experience to take your case to court if needed.
They are recognized by clients and other lawyers for dedicated representation.
The accident attorneys at Moseley Collins Law have these traits plus the expertise to maximize your injury claim recovery.
Calculating Accident Compensation Amounts
Injury victims may legally pursue damages covering a wide range of economic and non-economic losses. With an attorney's assistance, your compensation may include:
Past and future medical expenses such as surgery, hospitalization, therapy, medication, equipment, and home healthcare
Lost income from missed work time as well as reduced future earnings due to permanent impairment
Costs of mobility aids, modified vehicles, home renovations, and other disability accommodations
Pain and suffering damages for physical and emotional trauma suffered
Wrongful death claim damages such as funeral costs and loss of companionship in fatality cases
The exact value depends on the severity of the injuries, the age of the victim, and other case specifics. Our lawyers seek fair compensation not just for current costs but for long-term, future expenses as well.
Negotiating Optimal Accident Settlements
Once liability and damages have been determined through our investigation, proving negligence, and documentation, we begin demanding the at-fault insurer pay full and fair compensation to cover your losses.
At Moseley Collins Law, our attorneys are formidable negotiators who effectively handle settlement talks by:
Painting a vivid picture of how the injuries have devastated your finances, health, mobility, independence, lifestyle, and happiness so adjusters understand all your losses
Using diagrams, simulations, and day-in-the-life videos to showcase your suffering and disability struggles
Referencing previous successful verdicts and settlements we have achieved for clients with similar accident cases and injury types
Engaging third-party experts such as vocational analysts to credibly explain your future disability costs and lost earning capacities
Discussing details of pain, changed life plans, decreased quality of life, and other intangible damages you continue enduring
Conveying our willingness and ability to take your case to court if a fair settlement is not offered
Beware of Insurer Tactics
Insurance companies have tactics they routinely use to try to deny or minimize accident claims.
They pretend injured parties missed filing deadlines even when the timing was proper. We ensure compliance is documented.
They exaggerate how pre-existing health problems contributed more to the injuries than the actual accident. Our lawyers prove acute trauma from crashes worsened conditions.
They claim accident circumstances were unforeseeable freak occurrences no one could predict or prevent. We demonstrate negligence such as poor maintenance or defective designs caused the harm.
They argue victims shared some fault such as improper footwear, distraction, or intoxication even in defective product claims. Our attorneys keep the focus on our client's losses and the liable party's negligence under the law.
They try tricking victims into recording statements with phrases that misconstrue facts. We prohibit clients from discussing specifics with insurers.
Our experienced Seattle accident lawyers recognize and guard against these unethical tactics to protect clients' rights.
Overcoming Insurance Company Pushback
Insurance carriers for the at-fault party rarely accept liability upfront after accidents. Common arguments our attorneys work to overcome include:
Lack of timely notice. Insurers may claim the policyholder failed to notify them in time, breaching policy terms. We ensure notice was given properly.
Pre-existing conditions. Insurers may allege pre-existing medical issues contributed more to injury than the accident. Our lawyers refute this by distinguishing acute trauma from degenerative changes.
Third-party negligence. Insurers will try to pin causation on other parties such as automobile part manufacturers. We keep them focused on their insured's negligence.
No duty owed. Property owners will claim they had no duty of care to the victim. Our car accident attorneys establish what reasonable duties existed.
Insufficient damages. Insurers commonly claim injury damages are inflated. Our lawyers support all damages sought through documentation and credible expert assessments.
We anticipate these standard insurer arguments and counter them effectively to maximize your claim value.
Maximizing Compensation in Injury Claims
Receiving only reimbursement for medical bills and short-term lost wages leaves accident victims vastly under-compensated for lifelong suffering and disability. Our lawyers make sure fair settlements also reflect:
Future medical costs such as surgeries, medications, and equipment
Permanently reduced earning capacity
Constant pain and its mental health toll
Loss of quality of life from disfigurement or physical limitations
Costs of accessibility modifications and transportation
Caregivers that will be needed for self-care and daily tasks
Loss of household services the injured can no longer perform
We engage financial analysts to accurately project future costs over the victim's lifespan so sufficient funds are secured.
Subrogation Rights of Insurance Companies
Subrogation refers to the right of a victim's insurance provider (health, auto, or workers' compensation) to recover costs they paid related to the accident. This often occurs when:
The victim's insurance pays the initial accident medical bills and damages.
The victim later secures compensation from the liable party through a personal injury claim.
The victim's insurer then asserts legal subrogation rights to get reimbursed for what they pre-paid.
Getting injured does not mean double recovery. Insurers avoid this through subrogation. Our attorneys cooperate with your insurers while still maximizing your total claim amounts.
Why Accident Claims Settle Out of Court
While we prepare every case for trial, the vast majority end up settling outside court. Reasons for this include:
Strong evidence and skillful attorney negotiations lead insurers to settle to avoid even larger verdicts at trial.
Court cases are expensive and lengthy for both sides when settlements can resolve them more efficiently.
Jury trial outcomes are uncertain for defendants, whereas settlements guarantee resolution.
Judges often order mediation encouraging both parties to find common ground.
Witnesses, defendants, and victims desire privacy over the public nature of trials.
Settlements allow personal injury victims to receive their compensation faster.
However, our team includes award-winning litigators who don't hesitate to take cases to trial when just outcomes cannot be secured otherwise. Our reputation as litigators motivates insurers to settle fairly our of court.
Statutes of Limitation Deadlines in Washington
Every state has a statute of limitations, or time limit, for injury victims to take legal action after accidents. If you miss the deadline, you lose your right to recover damages.
In Washington, the deadlines for taking legal action include:
Personal injury. Within three years of the date of the injury.
Wrongful death. Within three years of the date of death.
Medical malpractice. Within three years of the act of negligence or omission that caused your injury or one year from when the injury was or should have been discovered
Product liability. Within three years of the product's causing injury
Minors and mentally disabled individuals may have longer limits. But it's advisable to contact our attorneys promptly so evidence and witness memories are still fresh. Letting deadlines pass will likely forfeit your right to compensation.
Don't miss out on filing your claim before the applicable Washington deadline. If you've been injured due to another's negligence, contact the accident lawyers at Moseley Collins Law today.
Why Choose Us for Your Accident Case?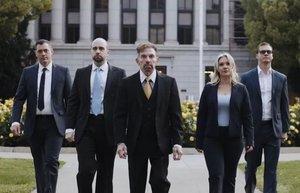 If you or a loved one suffered catastrophic injuries in a Seattle accident caused by negligence, the successful accident attorneys at Moseley Collins Law possess the expertise and grit to fight for the maximum compensation you deserve. What makes us stand out?
High success rate. We have an exceptional track record of winning positive outcomes and settlements in accident cases of all types. We fight relentlessly for clients.
Over 40 years of handling injury cases. Our focus on personal injury law has made us experts at liability investigations, proving damages, and achieving noteworthy verdicts and settlements for clients.
Substantial legal resources. We have the resources to hire the best medical experts, accident investigators, researchers, and other authorities to build a strong case, so nothing is lacking.
Reputation with insurance companies. Due to our tenacity in litigating cases, insurers know we mean business when negotiating personal injury claims. They understand settling is often preferable to going to court with us.
Personal service. Every one of our clients receives compassionate, personalized legal counsel from start to finish during their difficult recovery.
Our Proven Success Record With Accident Cases
The dedicated accident attorneys at Moseley Collins Law possess the legal experience to maximize compensation for accident victims.
Our compassionate and personalized attention is tailored to your unique needs and situation.
Our contingency fee model means you pay no upfront costs whatsoever.
We have assisted clients in recovering over $1 billion in compensation collectively to date. If you want the strength of experienced legal advocates on your side, choose Moseley Collins Law.
Peer Recognition and Attorney Rating Systems
When researching potential accident attorneys, look for lawyers recognized for their achievements, including:
Membership in The American College of Trial Lawyers for exceptional trial experience and ethics
Super Lawyers honorees, based on verdicts, credentials, and community impact
AV Preeminent Rating from Martindale-Hubbell for the highest level of professional excellence
Avvo.com ratings
Ten Best, Top 100 Trial Lawyers lists, based on results, impact, and client satisfaction
Martindale-Hubbell Client Review Ratings are based on voluntary client testimonials on service received
Our attorneys' credentials reflect Moseley Collins Law's dedication to providing top-tier personal injury representation.
Associations Supporting Accident Victims
Reputable associations \raise awareness and support for injury victims, including:
American Association for Justice - advocates for consumer legal rights.
WA State Association for Justice - upholds injury claim rights
Brain Injury Association of WA - provides education, support, and advocacy for traumatic brain injury victims
National Spinal Cord Injury Association - funds research and supports spinal cord injury survivors
FACES: The National Craniofacial Association - supports children with facial disabilities and their families
Amputee Coalition - advocates for the limb loss community regarding health policies, research, and legal rights
Our Community Involvement
Beyond representing injury clients, Moseley Collins Law seeks to positively impact others in our Seattle community, including:
Sponsoring local youth sports teams and recreational programs promoting healthy activities
Donating a portion of large case verdicts to local charities assisting the disabled, veterans, and at-risk families
Participating in drives collecting food, clothing, and school supplies for families in need
Volunteering time to help build homes for Habitat for Humanity
Assisting pro bono with adoption cases for lower-income couples
Funding scholarships for minority and first-generation college students with an interest in law
Choosing the Right Personal Injury Law Firm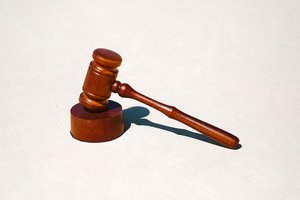 It's important to vet law firms thoroughly before choosing the best one for your accident case. Factors to consider include:
Do they specialize in personal injury law? Firms handling a wide range of legal fields may lack focus. Look for dedicated injury lawyers.
Do they have ample litigation experience? The majority of cases settle out of court, but you need an attorney willing and able to take your case to trial to secure your maximum recovery.
Do they have sufficient support staff? Paralegals, legal nurses, and intake specialists ensure cases move efficiently.
Do they give personal attention? While firms take on large caseloads, you need an attorney who will listen and respond promptly to you.
Do they have financial resources? Multimillion-dollar verdicts often require millions spent upfront on experts, investigators, and other litigation costs over years. Choose a firm that avoids quick low settlements by investing in its clients.
Is their reputation positive? Look for consistently favorable client reviews, attorney ratings, and community involvement.
The right law firm fights through obstacles as long as it takes to get clients fair compensation. The accident lawyers at Moseley Collins Law check all the boxes.
Attorney Fees in Injury Claims
Personal injury lawyers traditionally accept cases on a contingency fee basis, meaning the client only pays if the attorney succeeds in getting compensation on their behalf. When damages are awarded, the lawyer's fee is deducted from the total amount as payment.
Typical contingency fees range from 33% to 39% of the final award or settlement. The exact percentage depends on:
The complexity and duration of the case
Whether the case proceeded to court litigation rather than settling beforehand
Whether the attorney needs to pay experts and substantial case expenses
Whether new attorneys need to become involved as the case progresses
This model ensures affordable access to quality legal representation for injury victims. We only collect our fee if we win your case.
Why We Do Not Charge Upfront Fees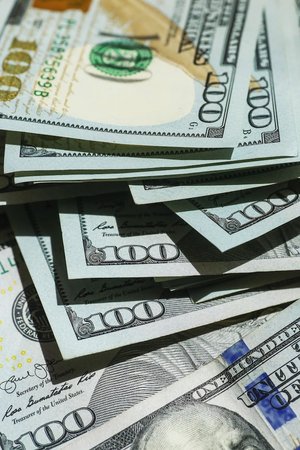 At Moseley Collins Law, we do not charge clients a penny until we successfully secure financial compensation for these good reasons:
High upfront fees prevent accident victims without savings from affording quality representation.
Crucial steps such as investigations, securing evidence, and negotiations happen early before any settlement payment.
If fees were charged but no settlement was reached, the accident victim suffered a devastating loss.
Victims going through trauma need to focus on healing, not money.
If no compensation is obtained, the attorney should not be paid either.
We believe accident victims' access to justice should not be barred by unaffordable upfront costs. Our payment is a percentage of what we obtain for you.
If you want dedicated accident attorneys with the experience and resources to maximize your injury claim value, choose Moseley Collins Law.
Let Our Seattle Accident Lawyers Fight for You
Time is of the essence following an accident. The actions you take in the first hours, days, and weeks greatly impact your accident claim. Retain experienced accident lawyers immediately. We need time to build claim strength.
Our seasoned legal team knows what must be done quickly to position your cases favorably for full fair compensation. Don't leave money on the table. Let us start your claim immediately following any accident in Seattle.