Seattle 18-Wheeler Accident Lawyer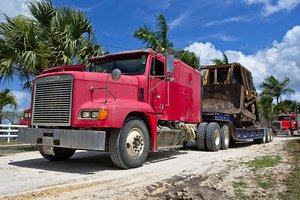 Truck accidents of any kind can be traumatic, but when your truck accident involves a massive 18-wheeler semi-truck, the injuries are often catastrophic or even fatal. When the truck drivers are responsible, victims may be entitled to compensation for medical bills, lost wages, and emotional trauma.
If you or a loved one was injured in an accident with a large truck in Washington state, you need an experienced truck accident lawyer on your side to protect your rights and pursue the maximum compensation you're entitled to.
At Moseley Collins Law, an experienced truck accident attorney can help you hold the negligent driver or trucking company accountable. Our team of personal injury lawyers has been advocating for truck accident victims in Seattle for over 40 years.
We have recovered some of the largest settlements and verdicts for accident victims like you. We offer a free consultation to review your case, and we never collect a fee unless we get you compensated for your injuries.
Common Causes of Truck Accidents in Seattle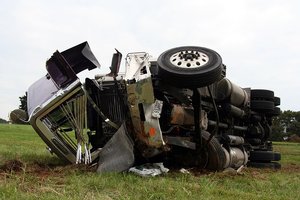 While trucks are essential for transporting goods and people, they also pose serious hazards on our roadways due to their large size and limited maneuverability. Some common causes of trucking accidents we see in Seattle include:
Fatigued or distracted truck drivers
Speeding or reckless driving
Improper loading, leading to shifted cargo
Failure to properly inspect and maintain vehicles
Inclement weather, decreasing visibility and traction
When trucking companies or drivers fail to take proper precautions, innocent motorists pay the price. Our firm will thoroughly investigate the cause of your crash to identify all liable parties.
Unique Dangers of Semi-Trucks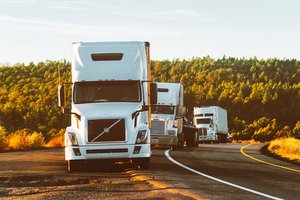 Semi-trucks weigh 20 to 30 times more than passenger vehicles and have much longer stopping distances. When they collide with smaller vehicles, the damage is much greater. Some dangers unique to these behemoths include:
The height of the trucks leads to overrides as passenger compartments are crushed.
Large surface areas lead to dragging and shearing injuries.
Higher centers of gravity increase rollover risk.
Unsecured cargo can become high-speed projectiles.
The complex Washington laws on commercial trucks make building an accident claim all the more challenging. Our semi-truck accident lawyers have the legal chops to overcome these hurdles.
Catastrophic and Fatal Injuries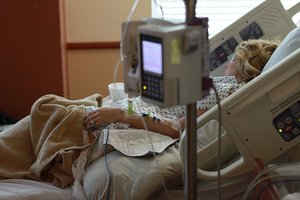 Due to the extreme forces involved, a truck-related vehicle accident often leads to severe or fatal injuries, such as:
Traumatic brain injuries, causing cognitive deficits
Spinal cord injuries, leading to paralysis
Amputations of limbs
Massive blunt force trauma
Internal organ damage
Severe burns from explosions and fires
Wrongful death
Truck accident victims are frequently left with lifelong disabilities and enormous medical expenses. Our Seattle truck accident lawyer will aggressively pursue maximum compensation for these extensive losses.
Steps to Take After a Seattle Truck Crash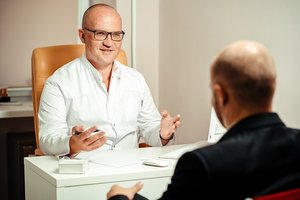 If you or a loved one has been injured in a truck accident in the Seattle area, there are important steps you should take right away to protect your legal rights:
Seek medical attention. Your health and safety should be your first priority. Get evaluated by emergency medical personnel and then follow up with your doctor as soon as possible. Be sure to comply with all treatment plans.
Report the accident. File a report with the police department so there is an official record of the incident. If injuries or major damages are involved, the police should come to the scene. Make sure the report is accurate.
Document the scene. Use your smartphone to take photos of property damage, skid marks, the positions of vehicles, weather conditions, and any traffic signs or controls that were present. These may provide critical evidence later.
Exchange information. Get the names and contact details of the other driver and any witnesses. This information is crucial for determining liability later.
Notify your insurer. Alert your insurance agent about the accident, even if you don't plan to file a claim with them. There are often deadlines for this notification. Let them know if you plan to pursue damages from other parties.
Consult an attorney. Contact a qualified truck accident lawyer as soon as feasible. An attorney can launch an independent investigation, advise you on your rights, deal with the insurance companies, and file claims before deadlines pass.
Why Hire Us for Your Truck Accident Claim?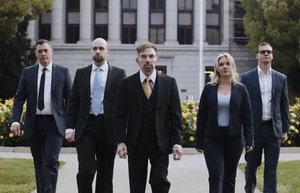 The attorneys at Moseley Collins Law bring decades of combined experience in handling truck accident cases in Seattle. Here are some key reasons to choose us:
Proven track record. We have recovered over $1 billion for clients, including some of the largest settlements and verdicts in similar cases.
Resources to take on large companies. We have the financial resources to advance all case costs and aren't afraid to take on large corporations responsible for your injuries.
Accident investigation experts. Our investigators can download electronic logging devices, inspect vehicles, take measurements, and collect critical electronic evidence.
Trucking industry insider knowledge. We understand the strategies used by trucking companies and their insurers.
Trial readiness. Most cases settle, but the defendants know we are fully prepared to take your case to court if necessary.
Client-focused approach. We limit the number of cases we accept so you receive personalized attention throughout the legal process.
Maximize Your Financial Recovery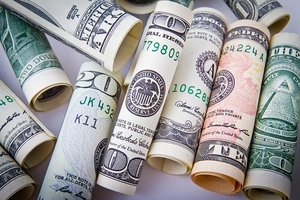 The skilled truck accident injury attorneys at Moseley Collins Law will fight to help you obtain fair compensation for your losses after a truck collision, including:
Past and future medical bills
Lost wages from missed work
Diminished earning capacity
Pain, suffering, and emotional distress
Loss of enjoyment of life
Disability accommodations
Funeral and burial costs (wrongful death)
Loss of companionship or consortium
We will retain accident reconstruction specialists, doctors, and vocational experts to build the strongest case proving the full extent of your damages.
Types of Truck Accident Claims We Handle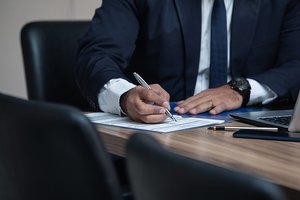 Our firm has extensive experience handling a wide variety of truck accident cases, including:
Tractor-trailer rollovers or jackknifing
Crashes with 18-wheelers, transfer trucks, log trucks, and big rigs
Side-impact collisions at intersections (right hook, left turn)
Head-on collisions with semi-trucks
Rear-end truck collisions
Truck underride crashes
Collisions caused by blind spots (no zone)
Accidents caused by shifted loads or unsecured cargo
Truck tire blowouts causing loss of control
No matter what type of large vehicle was involved in your serious accident, we can investigate fault and build your personal injury case.
Potential Client's Rights and Compensation
As a victim of a truck collision in Washington state, you have legal rights. Our dedicated legal team will protect those rights and seek maximum compensation for your injuries, damages, and losses. Your rights include:
Right to retain counsel of your choosing
Right to present evidence demonstrating the other parties' liability
Right to an independent investigation of the crash
Right to recover damages from all negligent parties
Right to receive lost wages, medical care, and other costs
Right to compensation for pain and suffering
Right to receive full and fair settlement or court award
Don't let insurance companies take advantage of you. Protect your rights by contacting our qualified truck accident attorneys.
Call Moseley Collins Law today for a free consultation.
Contributory Negligence and Joint and Several Liability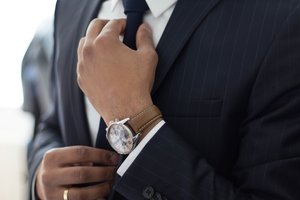 Under Washington's pure comparative negligence law, your compensation can be reduced based on the amount of your fault for the accident. For example, if you were deemed 30% at fault, you would recover 70% of your due compensation. However, our skilled accident attorneys know strategies to minimize your comparative negligence fault and can maximize your compensation even if you're partially at fault.
Washington also recognizes joint and several liability, allowing you to pursue the full value of your damages from any defendant found even partially at fault.
A skilled truck accident lawyer knows how to minimize any contributory negligence attributed to you and maximize recovery from other liable parties. Protect your rights by contacting our qualified Seattle truck accident attorneys today.
Statutes of Limitations
If you want to file a lawsuit after a truck crash, you must act quickly. Washington state has strict statutes of limitations dictating when legal action must be taken. In Washington, you have three years after an accident to pursue a personal injury or wrongful death claim.
An experienced lawyer can evaluate your specific deadline based on the date of your accident and filing requirements in the Seattle area. Act now before the statute of limitations expires on your claim.
Why Moseley Collins Law is the Right Law Firm for You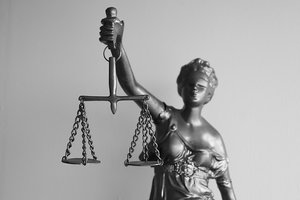 If you or a loved one has been harmed by the negligent actions of a commercial truck driver in the greater Seattle area, the experienced personal injury attorneys at Moseley Collins Law are here to help.
We have the grit to handle your truck accident case. There are no fees unless we recover compensation, and we are always accessible to answer your questions, address your concerns, and aggressively pursue fair payment for your losses.
Trust our decades of experience, proven results, financial resources, trial readiness, and compassionate yet aggressive client advocacy.
We'll shoulder your burden while you focus on healing from your injuries. Together, we'll build a strong claim to help you move forward with your life.