San Francisco Car Accident Lawyer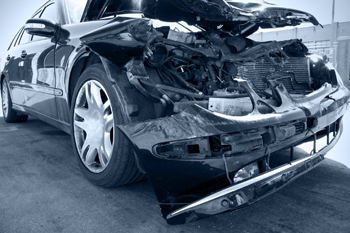 Every day, people are injured or killed in vehicle accidents on the freeways, highways and roads in San Francisco and throughout Northern California. These accidents can take a significant physical, emotional and financial toll on the victims and their loved ones. Our law firm represents clients in a wide variety of personal injury cases involving automobile accidents and collisions. Following an accident, it is important to immediately consult with an experienced lawyer to ensure that your rights are protected. Crucial evidence could be lost and witnesses' memories fade if we do not complete a prompt and thorough investigation.
We understand that your primary concern following an accident is getting the medical care you need and protecting your family from financial difficulties. We will calculate the full cost of your accident, from medical bills and lost wages to vehicle damage and pain and suffering to ensure that you receive a settlement that meets your current and future needs. We will handle all aspects of your insurance claim, from negotiating with the insurance company to taking your case to trial if necessary to guard your rights.
If you have been in an auto accident in San Francisco, CA or on Highway 101 or any other major thoroughfare in Northern California, Moseley Collins is here to help you get the compensation you need. Our firm was founded over 40 years ago by Moseley Collins and we have the knowledge and resources to go up against the insurance companies and get you a fair settlement.
Have You or a Loved One Been Injured in an Auto Accident in San Francisco, CA? Call (800) 426-5546 to Speak With a Car Accident Attorney Now
---
Auto Accident News3 Google Employees Injured in Self-Driving Car Accident
MOUNTAIN VIEW (CBS SF) — Three Google employees went to the hospital after getting rear-ended in a self-driving car.
The July 1 incident is the first reported injury accident involving the self-driving car.
As employee Chris Urmson reports in a blog, a Google Lexus vehicle was driving autonomously toward an intersection in Mountain View during rush hour when a car slammed into the back of the car at 17 mph.
The employees were treated for whiplash and allowed to go back to work.
Superior Court Info
Civic Center Courthouse
400 McAllister St.
(between Polk and Van Ness)
San Francisco, CA 94102
Presiding Judge John K. Stewart
Department 206
400 McAllister St.
San Francisco, CA 94102
Information: (415) 551-4000
TTY/TDD: (415) 551-4001
The public viewing room is open from 8:30 a.m. to 4 p.m., Monday through Friday, excluding Court holidays. The Records Customer Service Counter inside the Public Viewing Room provides customer assistance with either computer-related or records questions.
City Resource LinksFatal Accident Stats
Fatal car crashes & road traffic accidents in San Francisco. California
Year: 2013
Fatal accident count: 32
Vehicles involved in fatal accidents: 48
Fatal accidents involving drunken persons: 5
Fatalities: 33
Persons involved in fatal accidents: 46
Pedestrians involved in fatal accidents: 27
---
Seriously injured
Don't get mad - Get legal
((800) 426-5546)
What Can I Recover After a Car Accident in San Francisco?
In California, injuries sustained in a car accident are valued differently depending on the facts of your case. If you can prove that the other driver was at fault, you may be entitled to receive economic and non-economic damages.
In California, economic damages may include:
Medical bills;
Out-of-pocket expenses related to your medical care;
Lost wages;
Lost future income because of reduced earning capacity; and
Other losses for which you can show a specific dollar amount.
Non-economic damages do not necessarily have a specific dollar amount because they vary from person to person. These may include:
Pain and suffering;
Emotional suffering; and
Loss of quality of life.
If you have been in a car accident, an experienced San Francisco car accident lawyer can help you determine the appropriate value of all of your damages.
How Quickly Do I Have to Raise a Car Accident Claim in San Francisco?
In California, car accident victims have a limited amount of time to raise a claim to be compensated for their damages. This time limit is called a "statute of limitations." The statute of limitations for a car accident case in California is two years from the date of the accident for personal injuries or wrongful death, and three years for damages to personal property. This may seem like a long time. But considering how much is involved in proving a successful car accident claim, it is important to the success of your claim that you speak to a car accident attorney right away.
What Is Involved in Proving a Successful Car Accident Claim in San Francisco?
To win a car accident claim, you must first prove that another driver was negligent. This basically means that the other driver was careless or reckless in the way they were driving or violated a traffic law, and their behavior is what caused you to have an accident. You then must show that you sustained injuries in the accident, including property damage or physical injuries to your body. These damages and injuries must be the proximate result of the other party's negligent behavior. Once you have shown fault, injury, and causation, you must show the value of your injuries so an insurance company, judge, or jury can determine how much you should be compensated for your losses.
In San Francisco, Can I Be Compensated if I Was Partially to Blame for the Accident?
Yes. Even if the way you were driving contributed to the cause of the accident, you may still be able to receive compensation for your injuries and property damage. In California, courts use a "strict comparative negligence" theory for car accident cases. This means that as long as you were not more than 50% at fault for causing the accident, you still may recover damages to the degree that the other party was at fault. The actual amount of your total damages may be reduced by whatever percentage you were at fault for the accident.
Do all Car Accident Cases Go to Court?
Most car accident cases never go to court. Instead, the parties settle on a reward outside of court. Settling a case can be advantageous for both parties. When a case settles, the parties avoid the cost of litigating the case in court. The parties also avoid the risk that a judge or jury may decide the case in the other party's favor. However, if another party or their insurance company does not settle on a fair award that covers the cost of your damages, it may be better to have a trial to assert your claim. Whether you settle your case or go to trial, it is always best to obtain the advice of an experienced San Francisco car accident attorney, who will be able to help you determine fault and value damages.