Road Hazards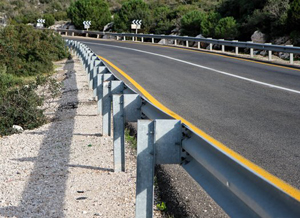 Experiencing a car accident is bad enough, but when it is the fault of a road hazard, it is doubly aggravating. Potholes, garbage and debris, buckled pavement, and construction can all cause accidents. Lack of proper warning signage can also cause an accident. None of these things is the drivers fault and yet they will fall victims. Fortunately, it isn't as hard as one might think to find who is to blame.
Who's Responsible?
Debris on the road and unsafe road conditions are responsible for many severe and life-threatening car crashes each year, as well as thousands of dollars in property damage. Not only are drivers and their passengers in dangers but other riders such as motorcyclists. It can seem to be a daunting task for some to find the responsible party and the road to financial recovery can only be achieved through an comprehensive accident investigation and a thorough knowledge of the law.
The street and roads are government property and it is their responsibility to maintain them. Unless the streets and roads are in a private subdivision and then it would be the responsibility of the homeowner's society. This being the case, the first question you should ask if you are involved in this type of an accident is who is responsible for the streets I was driving on? It must be determined whether the roadway is under the care of the city, state or federal government or under a private entities care.
A private entity, such as a business or homeowner may also be responsible for debris on the roadway. A strong wind can blow lawn chairs, toys and yard apparatus out of yards and into the road. Homeowners are responsible if their garbage cans, yard toys or anything they own gets into the road and causes an accident. Packages and cargo also fall of trucks and cause accidents. In cases like these, a private entity would be responsible. Manufacturers, trucking companies and shipping business have strict regulations for packaging and shipping. If someone along the line dropped the ball and the truck was packed in an unsafe and unsteady manner, they are putting human lives on the line.
Not only must the responsible party be determined but the victim must also show negligence. This means that it must be shown the accident could only have been avoided if the governing agency has properly maintained the roadway. Initiating a lawsuit to show negligence against the government requires struggling through a lot of legal red tape. In the case of a private party or business, it must be proven that they were responsible for the objects in the road.
The Dangers of Road Hazards
Road hazard accidents can cause life changing injuries and even death. The impact can last a lifetime and effect every other sector of your life and those of your family. Loss of job and health and mobility are all frighteningly real possibilities. While court is intimidating, it is often the victims only hope to ever recover their former life.
If you or a loved one has been injured in a accident due to a road hazard, you will need a lawyer with experience. Call Moseley Collins at (916) 444-4444 for a free consultation.
Moseley Collins is a personal injury attorney serving those badly hurt throughout California. There is absolutely NO FEE to discuss your case and there is absolutely no fee unless we win and get you the money you are entitled to. We are on your side and know what to do to get you compensation and justice.
Moseley Collins
980 9th St, 16th Floor
Sacramento, CA 95814
Phone: (916) 444-4444
https://www.moseleycollins.com/