Olivehurst Car Accident Lawyer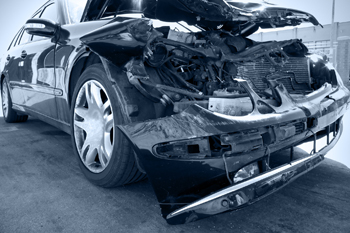 Every day, people are injured or killed in vehicle accidents on the freeways, highways and roads in Olivehurst and throughout Northern California. These accidents can take a significant physical, emotional and financial toll on the victims and their loved ones. Our law firm represents clients in a wide variety of personal injury cases involving automobile accidents and collisions. Following an accident, it is important to immediately consult with an experienced lawyer to ensure that your rights are protected. Crucial evidence could be lost and witnesses' memories fade if we do not complete a prompt and thorough investigation.
We understand that your primary concern following an accident is getting the medical care you need and protecting your family from financial difficulties. We will calculate the full cost of your accident, from medical bills and lost wages to vehicle damage and pain and suffering to ensure that you receive a settlement that meets your current and future needs. We will handle all aspects of your insurance claim, from negotiating with the insurance company to taking your case to trial if necessary to guard your rights.
If you have been in an auto accident in Olivehurst, CA or on Highway 70 or any other major thoroughfare in Northern California, Moseley Collins is here to help you get the compensation you need. Our firm was founded over 40 years ago by Moseley Collins and we have the knowledge and resources to go up against the insurance companies and get you a fair settlement.
Have You or a Loved One Been Injured in an Auto Accident in Olivehurst, CA? Call (800) 426-5546 to Speak With a Car Accident Attorney Now
---
Auto Accident NewsStore Robbery Ends in Highway 70 Crash in Olivehurst, CA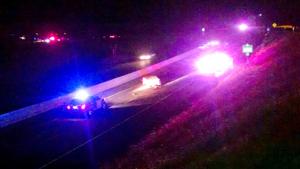 Yuba County sheriff's deputies were searching for a robbery suspect early Sunday who led them on short vehicle chase that ended in a three-car crash on Highway 70 in Olivehurst.The incident happened at about 11:45 p.m. Saturday when a patrolling deputy spotted a man carrying a large item sprint out of a convenience store at Seventh and Olivehurst avenues and jump into a running vehicle in the parking lot, said Sgt. Josh Jellsey.The deputy "immediately got behind the car," and it sped off, Jellsey said.The female driver of the getaway vehicle tried to take the southbound Highway 70 exit, "was going too fast, lost control, came over the embankment in the middle of the southbound 70 lanes, just south of the Olivehurst Avenue overpass," Jellsey said.
Learn more
Superior Court Info
Yuba County Courthouse
215 Fifth Street, Suite 200
Marysville, CA 95901
(530) 749-7600
Office Hours: 8:30 AM - 4:30 PMMonday - Friday
Civil: (530) 749-7600 Ext. 6
Collections: (530) 749-7670
Criminal: (530) 749-7600 Ext. 4
Family Law: (530) 749-7600 Ext. 5
Fiscal Services: (530) 749-7600 Ext. 8, Ext. 6
Grand Jury: (530) 749-7341 (530) 749-7304
Human Resources: (530) 749-7600 Ext. 8, Ext. 5
Information Technology: (530) 749-7303
Jury Services: (530) 749-7601
Juvenile: (530) 749-7600 Ext. 8, Ext. 1
Probate/Guardianships: (530) 749-7600 Ext. 5
Small Claims: (530) 749-7600 Ext. 3, Ext. 1
Traffic: (530) 749-7600 Ext. 3
Unlawful Detainers: (530) 749-7600 Ext. 3
City Resource LinksFatal Accident Stats
Fatal car crashes & road traffic accidents in Olivehurst. California
Year: 2014
Fatal accident count: N/A
Vehicles involved in fatal accidents: N/A
Fatal accidents involving drunken persons: N/A
Fatalities: N/A
Persons involved in fatal accidents: N/A
Pedestrians involved in fatal accidents: N/A
Seriously injured
Don't get mad - Get legal
((800) 426-5546)