Oakland Motorcycle Accident Lawyer
Motorcycles are a blast to ride. There is nothing like that feeling of freedom. However, every day, people are injured or killed in motorcycle accidents on the freeways, highways and roads in Oakland and throughout Northern California. In fact, each year approximately 500 motorcycle accidents happen across the state of California and nearly 55 people die in California motorcycle accidents each year. These accidents can take a significant physical, emotional and financial toll on the victims and their loved ones. Our law firm represents clients in a wide variety of personal injury cases involving motorcycle accidents and collisions.
After a motorcycle accident, it is crucial to consult with an experienced lawyer to ensure that your rights are protected as soon as possible. Vital evidence could be lost, memories fade and witnesses can be lost if a prompt and thorough investigation is not conducted. This law firm has experience representing clients in all types of motorcycle accidents.
We understand that your primary concern following an accident is getting the medical care you need and protecting your family from financial difficulties. We will calculate the full cost of your accident, from medical bills and lost wages to damage to your bike and pain and suffering to ensure that you receive a settlement that meets your current and future needs. We will handle all aspects of your insurance claim, from negotiating with the insurance company to taking your case to trial if necessary to guard your rights.
If you have been in a motorcycle accident in Oakland, CA or on I-980 or any other major thoroughfare in Northern California, Moseley Collins is here to help you get the compensation you need. Our firm was founded over 40 years ago by Moseley Collins and we have the knowledge and resources to go up against the insurance companies and get you a fair settlement.
Have You or a Loved One Been Injured in a Motorcycle Accident in Oakland, CA? Call (916) 444-4444 to Speak with a Motorcycle Accident Attorney Now.
---
MOTORCYCLE ACCIDENT NEWSMotorcyclist Airlifted For Treatment After Oakland Crash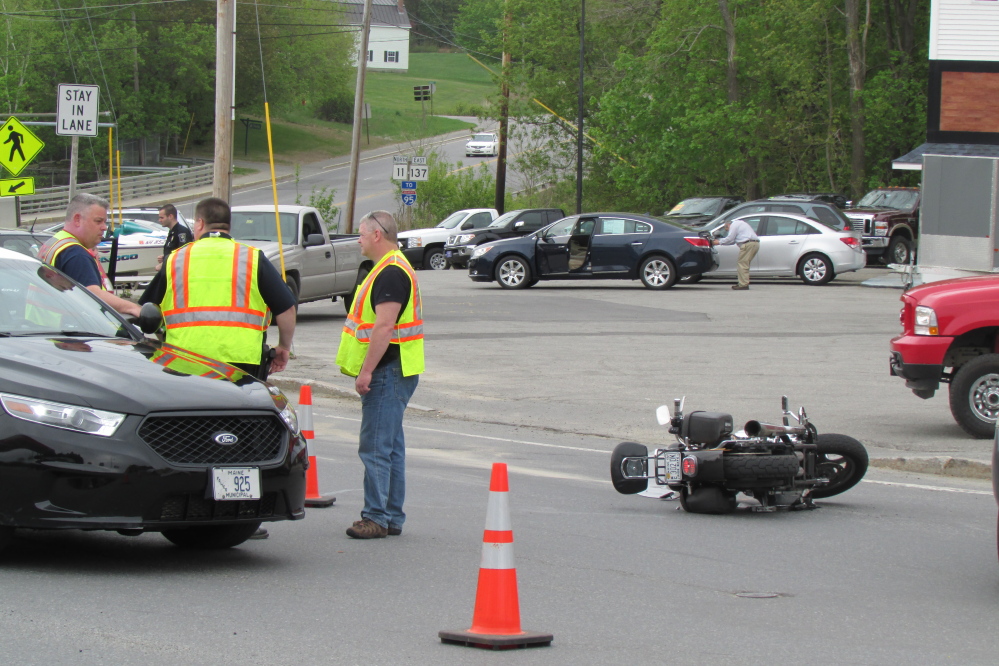 OAKLAND — A motorcyclist from Belgrade was airlifted to a Bangor hospital for care Saturday afternoon, after sustaining a serious head injury when he allegedly drove through a stop sign and crashed into another vehicle in Oakland.
The accident occurred at approximately 2:36 p.m. at a five-way intersection of Main and Water streets in downtown Oakland.
According to Oakland Police Officer Michael Sayers, witnesses said the 55-year-old man was riding a yellow Harley-Davidson motorcycle on Water Street and didn't stop at a stop sign at the intersection of Main Street, where the motorcycle crashed into the back end of a Honda CRV. According to Sayers, the motorcyclist was not wearing a helmet at the time of the crash.
SUPERIOR COURT INFO
Berkeley Courthouse
2120 Martin Luther King, Jr. Way
Berkeley, California 94704
Phone & Fax Numbers:
Phone Number: (510) 647-4439
Fax Number: (510) 883-9359
Probate Examiner Phone: (510) 647-4403
Probate Examiner Fax: (510) 647-4428

Hours:
Clerk's Office Hours: 8:30 to 4:30
Document Drop Box: 2:30 to 4:00
Probate Examiner Phone Hours: 2:00 to 3:30 M, T, W & F
Court Division at this Location:Probate
Departments 201 and 202 are located at the Berkeley Courthouse.
Alameda County Superior Court Has 9 Locations:
Alameda - George E. McDonald Hall of Justice
Berkeley Courthouse
Oakland - Rene C. Davidson
Oakland - Wiley W. Manuel
Oakland - Administration Building and Post Office
Fremont Hall of Justice
Hayward Hall of Justice
San Leandro - Juvenile Justice Center
Pleasanton - Gale-Schenone Hall of Justice
Visit their website for more information:http://www.alameda.courts.ca.gov
---
SERIOUSLY INJURED
DON'T GET MAD - GET LEGAL