Norwalk Car Accident Lawyer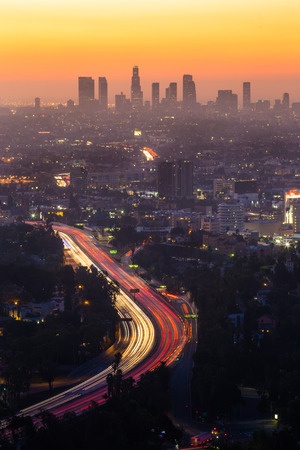 Every day people are injured or killed in vehicle accidents on the freeways, highways and roads in Norwalk and throughout Southern California. These accidents can take a significant physical, emotional and financial toll on the victims and their loved ones. Our law firm represents clients in a wide variety of personal injury cases involving automobile accidents and collisions. Following an accident, it is important to immediately consult with an experienced lawyer to ensure that your rights are protected. Crucial evidence could be lost and witnesses' memories fade if we do not complete a prompt and thorough investigation.
We understand that your primary concern following an accident is getting the medical care you need and protecting your family from financial difficulties. We will calculate the full cost of your accident, from medical bills and lost wages to vehicle damage and pain and suffering to ensure that you receive a settlement that meets your current and future needs. We will handle all aspects of your insurance claim, from negotiating with the insurance company to taking your case to trial if necessary to guard your rights.
If you have been in an auto accident in Norwalk, CA or any other major thoroughfare in Southern California, Moseley Collins is here to help you get the compensation you need. Our firm was founded over 40 years ago by Moseley Collins and we have the knowledge and resources to go up against the insurance companies and get you a fair settlement.
Have You or a Loved One Been Injured in an Auto Accident in Norwalk, CA? Call 213-444-4444 to Speak With a Car Accident Attorney Now
---
Auto Accident NewsDeputies Arrest Driver for DUI After SUV Crashes Into Norwalk Home
NORWALK (CBSLA.com) — Deputies Thursday arrested the driver of an SUV that has crashed into a home in Norwalk.
Around 5:15 a.m., deputies were sent to a home located in the 13700 block of Elmcroft Avenue for report of a vehicle versus a house.
Upon their arrival, authorities learned the driver of an SUV struck the side of a home. The residence sustained damage in the collision.
According to the Los Angeles County Sheriff's Department, the driver of the vehicle ran into the home, but was subsequently arrested on suspicion of driving under the influence.
Deputies said no one was trapped inside of the home or the vehicle.
No injuries were reported.
Superior Court Info
Central Civil West Courthouse:
600 South Common wealth Ave.
Los Angeles, CA 90005

Metropolitan Courthouse:
1945 South Hill Street
Los Angeles, CA 90007

Central Arraignment Courts:
429 Bauchet St.
Los Angeles, CA 90012

Clara Shortridge Foltz Criminal Justice Center:
210 West Temple Street
Los Angeles, CA 90012

Stanley Mosk Courthouse:
111 North Hill Street
Los Angeles, CA 90012

East Los Angeles Courthouse:
4848 E. Civic Center Way
Los Angeles, CA 90022

Hollywood Courthouse:
5925 Hollywood Blvd.
Los Angeles, CA 90028

Eastlake Juvenile Court:
1601 Eastlake Avenue
Los Angeles, CA 90033

Airport Courthouse:
11701 S. La Cienega
Los Angeles, CA 90045

Mental Health Courthouse:
1150 North San Fernando Rd
Los Angeles, CA 90065
Visit their website for more information: County of Los Angeles
City Resource LinksFatal Accident Stats
Fatal car crashes & road traffic accidents in Norwalk. California
Year: 2013
Fatal accident count: 3
Vehicles involved in fatal accidents: 4
Fatal accidents involving drunken persons: N/A
Fatalities: 3
Persons involved in fatal accidents: 5
Pedestrians involved in fatal accidents: 1
---
Seriously injured
Don't get mad - Get legal
((800) 426-5546)