Failure to Yield Accidents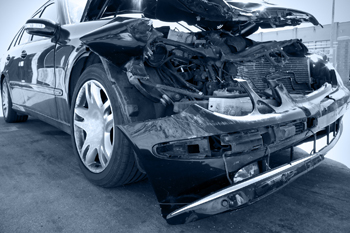 A failure to yield accident happens when a driver fails to yield the road to the driver who has the right of way, thereby becoming negligent. These types of accidents can result in small fender benders but can also be devastating and cause loss of life. Examples include:
Failure to yield to oncoming traffic when turning left
Failure to yield the lane to an emergency vehicle (ambulance, fire truck, or police car) when lights and sirens are in use.
Failure to stop at stop signs and/or remaining stopped until the driver with the right of way is clear of traffic
Failure to yield to a bicycle when turning when bicycle has right of way
Failure to yield to a pedestrian with the right of way
Failure to yield to cross traffic at a flashing yellow/red light
Failure to yield also occurs when pulling out onto a lane from a private drive, side-street, or parking lot when the main road traffic has the right of way
Failure to yield the right of way when merging onto an interstate or highway
How Common are Failure to Yield Accidents?
Failure to yield is thought to be a factor in approximately 20% of all accidents in the state of California. While any accident is too many, failure to yield accidents are largely preventable. Things like texting and driving, sleep driving and driving under the influence exacerbate these types of accidents, which all too often include pedestrians. Drivers who fail to yield often hit people crossing at crosswalks, in parking lots and at intersections. Blind spots, busy intersections, residential neighborhoods and crosswalks see the most failure to yield accidents.
Who's Responsible?
Failure to yield crashes can be confusing. In most accidents, the victim is the person who was hit by a car. However, in these types of accidents the victim is often the person who had the right of way and could not stop from hitting the negligent driver in the other car. Insurance adjuster will often try to decimate the rights of the person who hit the driver failing to yield by convincing them they are at fault. It is important to know your rights and the rules of California roads.
Since California is a comparative liability state, which means more than one party can be held responsible, even in a failure to yield type accident. If a pedestrian is crossing illegally, they may be partially responsible for any accident that occurs. Also, if a driver with the right of way suddenly breaks or veers off, they may be partially responsible as well. A thorough investigation of the accident will determine where negligence lies.
What are the Primary Causes?
Failure to yield accidents are most often preventable which makes it even more devastating if serious injury or death has occurred as a result. Preventing these devastating accidents requires only a dedicated attention to driving skills and the road around you. Distracted driving is the main culprit. All too often, a text message is the cause of someone losing his or her life or undergoing a terrible disaster.
Failure to Yield Accidents :: Auto Collision Attorney, Sacramento CA
If you or a loved one has been involved in an auto collision, callSacramento auto accident attorney, Moseley Collins. There is no fee to start and no cost to you unless we win.
Moseley Collins
980 9th St, 16th Floor
Sacramento, CA 95814
Phone: (916) 444-4444
https://www.moseleycollins.com/