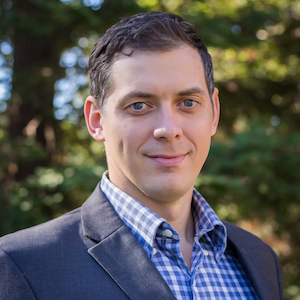 Alexander Cherny
Download VCard
Phone: (916) 444-4444
Toll Free: (800) 426-5546
Fax: (916) 444-0001

980 9th Street
16th Floor
Sacramento, California 95814
Alexander Cherny is an associate attorney with Moseley Collins Law. Alex graduated from Northwestern California University School of Law and passed the California State Bar in 2020. During his time in law school Alex served as a Student Body Associate Secretary and Treasurer. Since passing the California Bar Examination, Alex has poured his energy into handling personal injury cases including motor vehicle collision cases, slip/trip and fall cases, animal attack cases, etc.
Prior to becoming an attorney, Alex spent more than 15 years as a paralegal. Alex graduated from MTI College in 2007 with Associate of Arts Degree in Paralegal Studies. During his time in paralegal school Alex was awarded a Master Student Award as well as the Perfect Attendance Award.
As a young paralegal Alex assisted in preparation of pleadings on complex federal and state cases, specifically, cases which address the application of the 5th, 11th, and 14th Amendments to the United States Constitution and the feudal concept of "escheat," or the circumstances when property may be taken as "unclaimed" by a State of California. While this experience was both interesting and rewarding, Alex's strong sense of empathy and compassion for others drove him towards the personal injury field.
As his focus turned towards personal injury during his last seven years as a paralegal, Alex spent his time becoming intimately familiar with the process of personal injury cases. Learning everything he could about negotiating with insurance companies, powerful litigation techniques, and how to obtain the best results possible for clients of Moseley Collins Law. His goal now, as an attorney, is to provide the best service and to obtain the best result for his clients. He puts forth his absolute best each day because he truly cares for each client he represents and seeks to impact their lives for the better.
In his free time Alex enjoys the outdoors with his wife, Yelena, and their three young children. He's an outdoor enthusiast at heart and when he's not at work, you can find him camping, hiking, biking, or paddle boarding with his beautiful family.