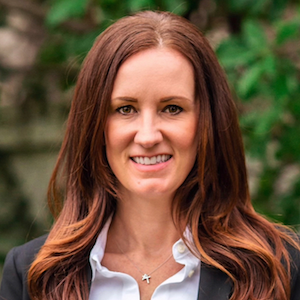 Sharee Hess
Download VCard
Phone: (916) 444-4444
Toll Free: (800) 426-5546

980 9th Street
16th Floor
Sacramento, California 95814
Sharee Hess is an experienced Trial Lawyer currently practicing at Moseley Collins Law in the greater Sacramento area. Prior to joining Moseley Collins Law, she worked at Morgan, Lewis & Bockius, a global law firm which was ranked eighth on American Lawyer's 2018 top 100 firms by gross revenue.
Sharee holds a Juris Doctor from Golden Gate University and a Bachelor of Arts degree in Political Science from California State University, Hayward. She is admitted to practice law in California and Washington.
In the Great Commission, the Lord gave final instructions for his followers to make disciples of all nations. Sharee is passionate about protecting Christians' First Amendment Rights to freedom of religion and engaging Christians in the American political process so that the Great Commission can be fulfilled. As such, Sharee sits on the Executive Board of Directors for the American Council for Evangelicals.
When not advocating for her clients, Sharee enjoys spending time with her husband, Tim, two children, and two dogs.