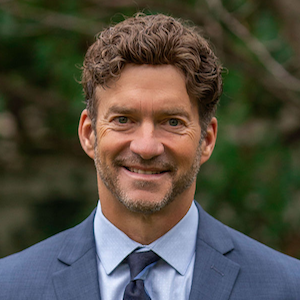 John C. Miller, Jr.
Download VCard
Phone: (916) 444-4444
Toll Free: (800) 426-5546

980 9th Street
16th Floor
Sacramento, California 95814
John C. Miller Jr. is a seasoned trial lawyer with over 32 years of trial experience. While some attorneys fear the courtroom, he embraces it.
John graduated from UCLA in 1986. While at UCLA, he was on the swim team which won the Division One National Championship his freshman year. Thereafter, he attended Loyola Marymount University Law School in Los Angeles. He continued to be active in school programs and events as well as continuing to engage in his active lifestyle, including competing on a national level in triathlons.
After working for a large, downtown Los Angeles law firm for a number of years, John traveled back to his hometown of Sacramento, California. There, he joined a large defense firm, eventually becoming the youngest partner at that firm.
In 2000, John had an epiphany while defending a severely injured child in a product liability defect case. He recognized that he could no longer defend products and individuals that maimed and injured others. Instead, he knew his calling was helping others in need as a plaintiff's lawyer. So, after a decade of working for insurance defense firms and large insurance companies defending cases involving catastrophic injuries, he joined the plaintiff's bar.
Since then, he has tried numerous plaintiff cases to verdict, including what is thought to be the largest personal injury toxic mold verdict in US history. His experience on the defense side has no doubt given him an edge as a plaintiff's lawyer.
John still loves the practice of law and the joy of helping others through their trying times. He is guided by a number of Bible teachings, particularly:
"Learn to do good; seek justice; help the oppressed; bring justice to the fatherless, plead the widow's cause."
(Isaiah 1:17)
"Open your mouth, judge righteously, defend the rights of the poor and needy."
(Proverbs 31:8 -9)
Do nothing from selfish ambition or conceit, but in humility count others more significant than yourselves. Let each of you look not only to his own interests, but also to the interests of others."
(Philippians 2:4)
When not advocating for his clients, John enjoys an active lifestyle with his two boys and wife. He has finished four Ironman triathlons and believes that a sustained, active lifestyle is healthy for both the mind and the body.